Free Small Event Management Software & Online Time Management with Windows Live Events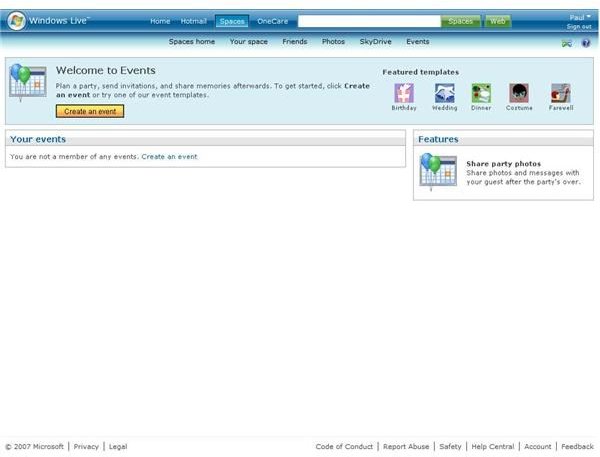 Windows Live Events
Windows Live Events is one of the more recently launched offerings from Microsoft Live service group. It enables users to share calendar details, plan events and manage their diary through open communications with Windows Live Calendar and Windows Live Spaces. It is a seamless time management system for advanced event planning and management.
The Live Events user interface is informative and visually pleasing; login is quick (provided you have a Windows Live ID) and view panes launch in reasonable time. On the front screen, there is excellent summary information which delivers pop-up details of all your events. However, as more and more content is added to the page it can be difficult to differentiate between shared and private content. Therefore it is advised that users take the time to get used to the intricacies of blogging, sharing and other elements of open communication, as opposed to a locked down private events database. That said, such socially interactive technologies should not be discouraged, as having the ability to share events, blogs, group discussions and multimedia with contacts, family and friends is a very powerful form of communication.
Windows Live Events is easy to use in terms of finding contacts, tasks, and appointments by simply clicking a button, and dialogs are not overwhelming, holding just the right amount of information. It is also simple to share information and tweak events with the help of built in templates, themes, discussion boards and photo editing tools. Contacts lists and events are managed via invites, which are either accepted, rejected or revoked. These full management rights allow you to control every aspect of your diary and collaborate with others even on 3rd party events services, such as iCal.
Following in the footsteps of Hotmail, Spaces and Writer, Windows Live Events has a wonderful opportunity (and huge demand) to deliver an online events service that communicates with multiple streams of media software to create an all powerful one stop time management facility. Windows Live Events is well positioned to provide this service, because Microsoft has the infrastructure and backup services to compete with services such as mypunchbowl and evite.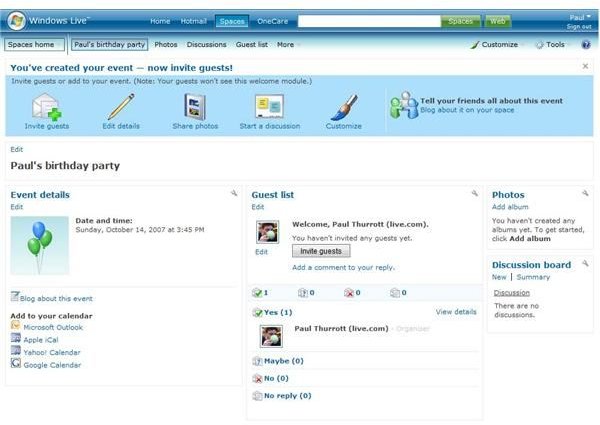 Considering this is a new service in the Windows Live suite and factoring in that more extensive interfacing will come with services such as those mentioned above, plus Spaces and SkyDrive, Live Events offers the first in what is sure to be a continuous development push for an extensive events management portal. With a clean user experience and minimal fuss, Windows Live Events is a promising entry into the market.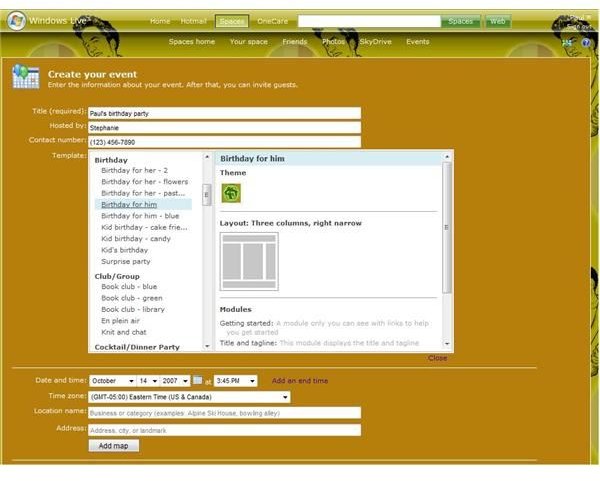 This post is part of the series: Microsoft Windows Live - A Review
This series provides a look at each of the applications provided in Microsoft Windows Live software bundle.