Windows Live Spaces Gadgets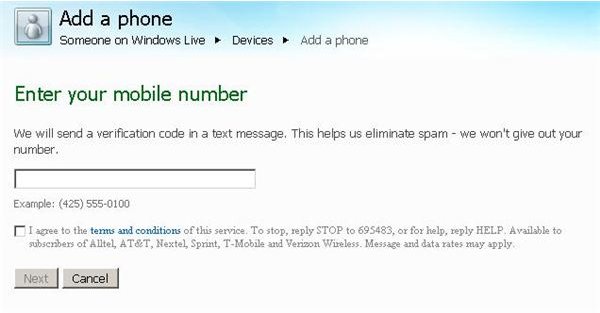 Windows Live Spaces
With the decreasing popularity of MSN spaces and increased competition from other social networking websites, Microsoft in year 2006 decided to revamp their existing MSN spaces to Windows Live Spaces with new and improved features. Amazingly, Windows Live Spaces received around 27 million visitors during the first month of its launch.
You might be wondering, what let so many visitors visit the new Microsoft Live Spaces? If you are among one of the Live Spaces user, you know the answer. If not, then it was the new Live Spaces Gadgets introduced by Microsoft, and the ability to customize and build your own gadgets within Live Spaces.
Let's get an insight on the top 5 live spaces gadgets that have been keeping Microsoft Live Spaces busy.
SkyDrive (5 out of 5)
The first gadget that you will find across Windows Live Spaces is the Windows Live SkyDrive. This file hosting service allows you to save and upload your data on cloud storage. The maximum file size allowed is 50 Megabytes and you can store up to 25 Gigabytes of data. Your Windows Live ID controls access to SkyDrive. You can also use your Hotmail ID and password to access the same.
Windows Live SkyDrive includes Windows Live Photos (share photos publicly), Windows Live Office (edit, share and upload document online), Bing Integration and RSS feeds.
Soapbox Video Gadget (5 out of 5)
Microsoft Soapbox Video Gadget allows you to share videos either created by you or uploaded by someone else with your friends and family across the world, except China for security issues. You can tag, comment, rate and share videos. You can search videos based on top searches, most commented, highly rated and few other search criteria.
This is the coolest gadget around and you can set the default option to display selected videos. I have set it to display most commented.
SMS (5 out of 5)
Windows Live Spaces has a built in SMS gadget that allows users to chat with your friends by sending messages either on PC or mobile. In order to use this service, you need to register and verify your mobile number before you can begin chatting with your friends.
Windows Live Favorites Gadget (5 out of 5)
Windows Live Favorites gadget allows you to synchronize your favorite websites from any computer around the world directly through your Live Spaces home page. In order to add favorites to Live Spaces, just drag and drop your favorites to your Live Space home page. You can also search for other favorites using name, tags, address, etc. The best part is if you want to share your favorites with others, you can decide which of them should be private and which of them public.
RSS Feeds (4 out of 5)
Windows Live Spaces has a built in RSS gadget that allows you to receive RSS feeds from any website. You just need to customize it according to your preference. I have set it to receive feeds from my Twitter account, which makes it easy for me to read all my tweets directly from Live Spaces home page.
Note: Microsoft has decided to shut down their Live Spaces services completely on March 16, 2011. :-(
Images Credit
Windows Live Spaces screenshot by Microsoft