Modify IMAP Command - Windows Live Tips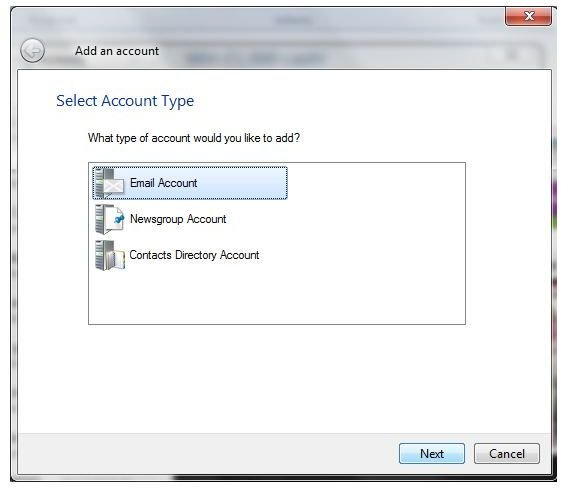 What is an IMAP Account?
With Windows Live Mail, you have the ability to configure three types of email account: MAPI (for Windows Live accounts), POP3 and IMAP.
An IMAP account is a particularly useful email account, one that allows you to maintain synchronization between your desktop computer and the remote email server. For instance with POP3, email is downloaded from your mail server to your PC, where the messages stay. However with IMAP, emails are stored simultaneously on your PC and your mail server, which is particularly useful if you access mail from other devices such as a mobile or a laptop.
Configuring IMAP in Windows Live Mail is easy, and brings with it further benefits…
Setup and Modify IMAP in Windows Live Mail
The free Windows Live Mail client (available as part of Windows Live Essentials 2011) has been designed to be as easy to use as possible, and setting up an IMAP account is particularly straightforward.
To begin, with the client running go to Mail > Options > Email accounts… and click Email Account > Next. In the next screen enter your email account details, and click Next again, where you will then be able to select your server type. Change this from POP to IMAP and enter the server information for both the IMAP server and the outgoing SMTP server. If you don't have this information to hand then you will need to check with your ISP or system administrator.
Note that if you are taking advantage of a Google Mail account, Windows Live Mail will auto-configure the account server details. However you must log in to your Google Mail account and confirm that it is set to IMAP, or else this will not work – do this in Google Mail via Settings > Forwarding and POP/IMAP > IMAP Access > Enable IMAP.
Using IMAP Email Folders in Windows Live Mail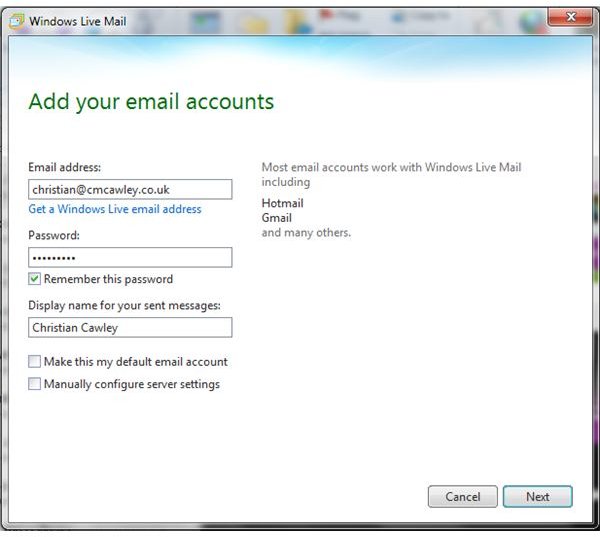 Once your IMAP account is setup you will be able to take advantage of IMAP folder synchronization between your mail server and your computer.
In Windows Live Mail go to the Mail view (found in the bottom left corner) and access your new IMAP account. This will take a short time at first as the email client downloads your IMAP folders to your PC. The entire contents of the folders will not be synched by default; instead the email message headers will be present in the folders with Windows Live Mail, and should you want to view an older email message, this will take a few moments to download from the mail server.
(Screen captures by author)
Advanced IMAP Sync in Windows Live Mail
IMAP folders can be ignored from synchronizing by right-clicking the item in the folder list and selecting the Hide this folder from list command; IMAP sync options for each folders can be set via the Synchronization settings menu option or the Properties > Synchronize tab.
These folders can be stored anywhere on your PC, a setting that can be adjusted in the Properties for that email account. To view and alter these settings, go to Mail > Options > Email accounts…, select the appropriate email account and click Properties. On the IMAP tab you can specify a new Root folder path, as well as specify Special Folders that can be stored locally and on the IMAP server; these might be your Sent items, or Drafts folders.