Login to Windows Live Hotmail - Reviewing one of the best free web based email services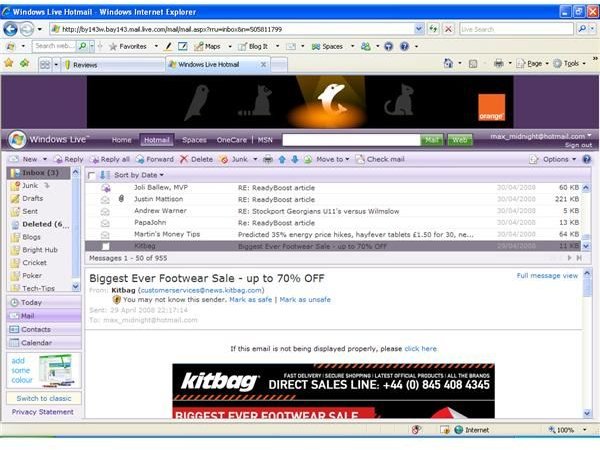 Windows Live Hotmail
Starting life as MSN Hotmail, Windows Live Hotmail is the new web based email service from Microsoft. With a cleaner user interface, more in keeping with Microsoft Outlook, Live Hotmail has the look and feel of a desktop e-mail client. It is also more responsive than previous versions of Hotmail due to Javascript and dynamic HTML coding which preloads messages in the background. The addition of drag and drop functionality also enhances the user experience.
Windows Live Hotmail is easy to setup by completing a simple form of personal details and registering a Windows Live ID, although if you already have a Windows Live ID you can bypass this step. During the setup stage it is good to see that Microsoft has improved the security of the sign-up process by advising on password strength and by not allowing your name to be the password.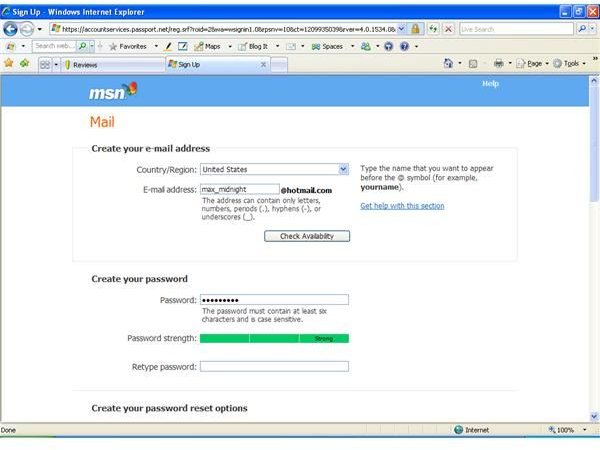 The look and feel of the interface is clean and modern with neatly organized view panes. Users can highlight multiple messages, drag-and-drop, and use all of the standard keyboard shortcuts, making Hotmail easy to navigate and operate efficiently. Live Hotmail also comes with improved configurability to filter specific types of messages, customize mail and contacts, tweak user panes and choose color schemes. For those who prefer the traditional look of Hotmail there is the option to revert back to Classic view, which is a nice touch and while 5GB of storage space is perfectly adequate for most users, upgrading to Hotmail Plus or opening a Premium Live account for $19.99 a year will give you 10GB of storage. Also an excellent upgrade from the legacy Hotmail setup is that Microsoft has increased the time an account can remain inactive before it is closed down. In the past an account was closed after one month of inactivity. Now an account can remain inactive for up to three months before being closed. This is much more appropriate for web based email, but is still a far cry from the ultra flexible nine months supported by GMail.
On the downside, Windows Live Hotmail incorporates large animated banners at the top of the screen and ad content targets users according to the details they divulged during sign-up, for example, city of residence, gender and interests. However, I must commend Microsoft for not going down the GMail route of trawling through every email's body text to glean personalized information for even more user specific advertisement targeting.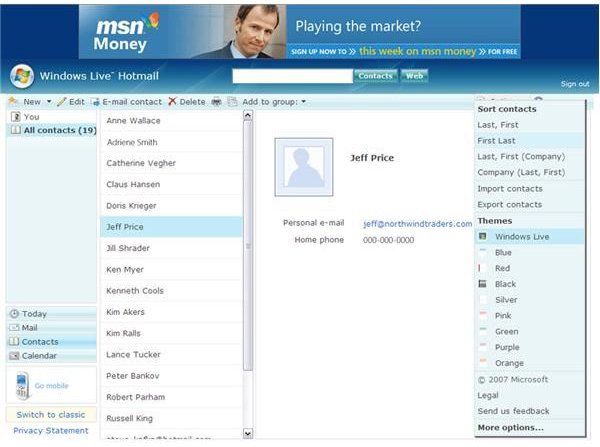 There are numerous additional features to Windows Live Hotmail that make it an excellent email tool. With an in-built spellchecker that delivers real time results (via the red squiggle underneath each incorrect word) and an excellent thesaurus, Hotmail has a powerful word processing agent. The new and improved preview pane is fast to display content and as messages can be sorted by author, date, size, subject, attachment and more, Hotmail enables easy navigation and organization.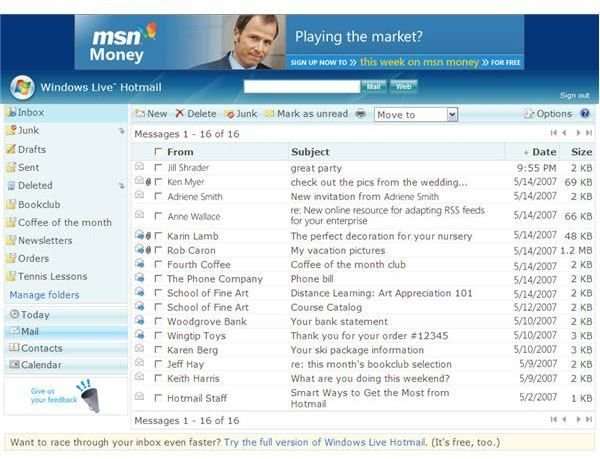 Microsoft has incorporated a great deal more security to the Live Hotmail product, with enhanced phishing, image blocking and traffic light security indicators to help differentiate legitimate email from threats and spam. The ability to tweak images within Hotmail itself,- to rotate, resize, add captions, etc., also adds another dimension of functionality which is good for basic image amendment and eliminates the need to launch additional picture editing software.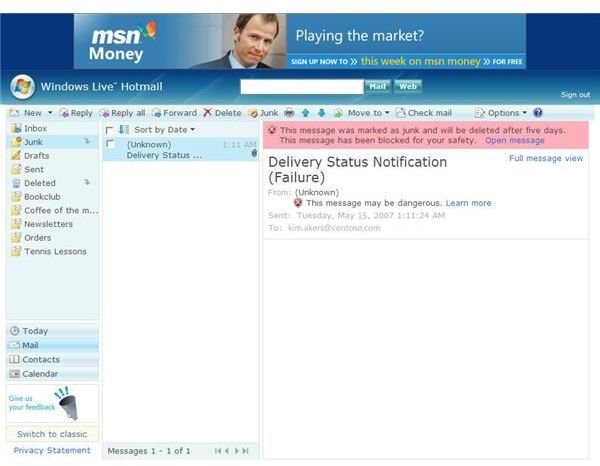 However, the most impressive feature of Live Hotmail is its integration with other windows components. It works seamlessly with Live products such as Windows Live Messenger for online chat, and incorporates an audio player which fully integrates with Windows Media player. The soon to be released Windows Live Video suggests that this integration of service won't stop any time soon. Finally, while the Hotmail Calendar is adequate for most needs, it is exciting to see the Windows Live Events product bedding in nicely, and it is to be hoped that in the future, Hotmail will integrate with 'Events' to create an one-stop time management system.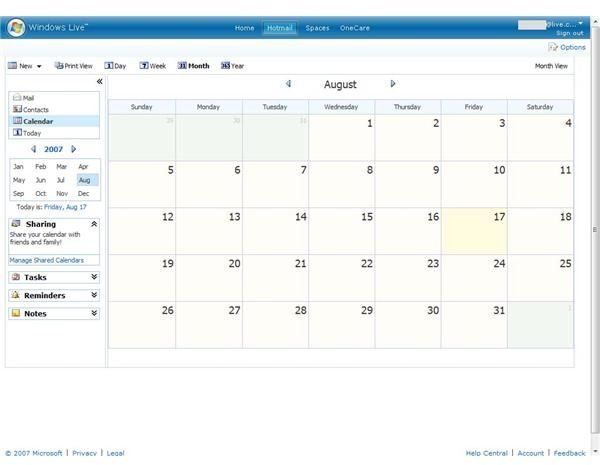 Whereas Yahoo Mail and GMail offer an equally impressive web based e-mail experience, Windows Live Hotmail has superior integration and synchronization with other popular desktop applications. Most of all with 5GB storage, a configurable user interface, enhanced security, preview panes and drag-and-drop operability, Microsoft has a solid, free web based email product. That said, web based email is all about personal preferences and while Hotmail is a quality service, if you are already comfortable with Yahoo Mail or GMail, then switching over is probably not worth the hassle.
This post is part of the series: Microsoft Windows Live - A Review
This series provides a look at each of the applications provided in Microsoft Windows Live software bundle.