Fixing Upside Down Text in Greeting Cards in Microsoft Works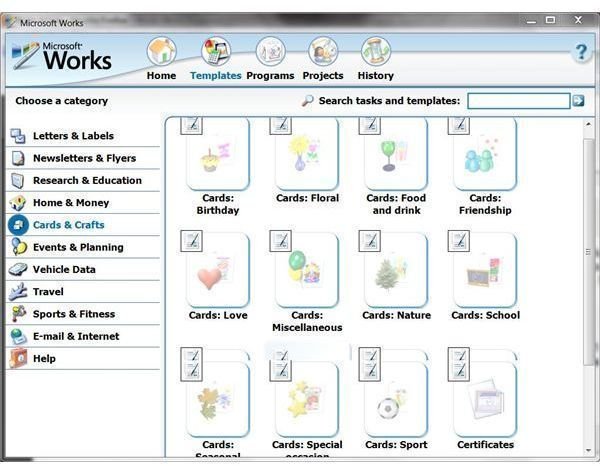 Finding Templates in Works
Microsoft Works is a versatile yet affordable suite of home and office productivity programs that includes programs to create databases, spreadsheets and documents, among other applications. As do all of Works' applications, MS Works Word Processor offers dozens of built-in templates you can use to create custom documents and publications quickly and with minimal effort. For example, if you wish to make a greeting card in Works, there are nearly a dozen card categories with several templates in each one.
To access these templates, open Microsoft Works Word Processor from the Programs in your Start menu. Go to the File menu and click on New to open the Task Launcher. Go to Templates at the top of the window and select Cards and Crafts in the Choose a Category list on the left.
Click on a category to view the greeting card templates available. Click on a card to view it in the preview section. When you find the template you wish to use, click on Use This Style at the top of the card preview. This opens the card template as a new Microsoft Works document.
Entering Text in a Greeting Card Template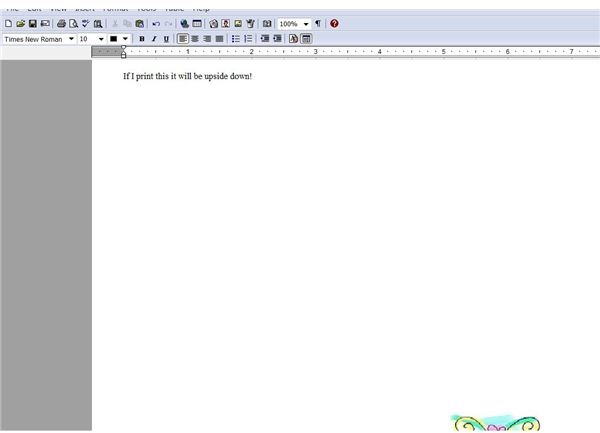 When you begin to make a greeting cards in Microsoft Works using a template, your cursor will be at the top of the document so you can begin typing your text directly onto the card - but don't do that just yet! When you have completed the card, you will print it out and fold it. Most of the greeting cards in Microsoft Works are quarter-fold cards. This means that, after it is printed, you will fold the paper in half width-wise first so that the image is on the front of the greeting card. Next, you will fold the paper in half lengthwise, so that the text is on the inside of the card.
If you had typed into the greeting card template, printed it and folded it, though, you would have a card with upside down text.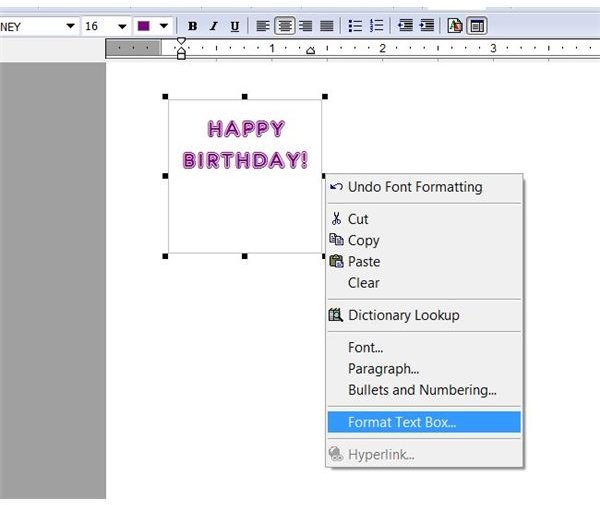 To create a card with right side up text, go to the Insert menu and click on Text Box. Draw a text box on the upper left side of the card, approximately where the cursor was when you loaded the template.
Type your desired text into the text box. If you would like to, you can change the font face, color and size.
When you have entered and formatted your text, click on the border of the text box to select it. Move your mouse near the border of the text box until it becomes a plus sign with four arrows. When it does, right-click the box and select Format Text Box.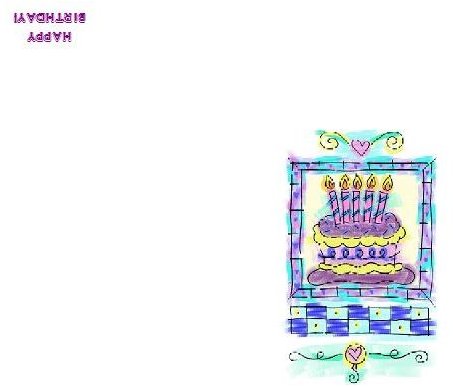 Go to the Size tab of the Format Text Box dialog box. In the Rotation box, enter 180. Click OK. The text box - and the text inside of it - is now flipped upside down! When you print and fold the greeting card now, everything will appear as it should.