Microsoft Security Essentials Windows 7 Product Key Invalid Error Messages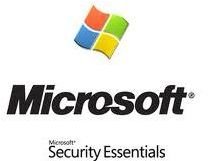 Windows 7 and Security Essentials
The release of the long awaited successor to Vista, Windows 7 has brought about changes to how a users can use their PC's. But with all the successes, there have been downsides. Upon the official release, Microsoft experienced a high number of pirated software in regards to Windows 7 being leaked to various download and torrent sites. The problem with this was that for some users who had purchased their copies legally were getting notifications that their software was not genuine.
This was the case with Microsoft Security Essentials, the program that replaced Windows Defender for the operating system. It can be a frustrating headache when greeted by this error message, especially if you aren't aware of the reason why you are receiving it. Learn more about the Microsoft Security Essentials Windows 7 product key invalid error message.
Microsoft's Validation
If you're currently a Microsoft Windows user, you should know all about the validation process. If you've just become a Windows user, either by purchasing a Windows machine or working in a Windows based office, here's a little information on Microsoft's Genuine Advantage. Due to the heightened presence of online piracy, Microsoft devised a way to ensure that their Windows software and products were only used in the legal sense, IE someone actually purchased the software.
Windows does this with the Genuine Advantage software. This software basically validates and checks the product key that is licensed and attached to a Windows product, whether it be Office or that of the operating system itself. Just recently, in the wake of piracy related to the release of Windows 7, Windows updates now include this software as part of the update process. Having a genuine copy of Windows ensures that you receive all of the updates for Windows and its products, such as Microsoft Security Essentials.
What Does the Error Mean?
Now that you know a little about the validation process, what do you do if you encounter a Microsoft Security Essentials Windows 7 product key is invalid error message? What does it mean?
If you have received such as message, usually when first installing Security Essentials, it means that the product key that is registered for your copy of Windows 7 does not come up as a valid product key. First, don't panic. Many people who purchased legal copies of Windows 7 ran into this issues when the operating system was first released. The first thing you should do is make sure that you have activated your copy of Windows 7. If you have just received a Windows 7 computer or have just updated your current PC to Windows 7, you have a month to activate your copy. Simply go to the START menu and type in "activate" and then choose "Activate Windows" from the list of options.
If you have activated Windows, but yet MSE still says your copy is not genuine, try to validate your copy by using the Genuine Advantage software. You can also try activating Windows 7 by telephone; when you are within the screen to Activate Windows, just choose the "by phone" option instead of "activating online".
If you have tried the above and MSE is still giving you issues, trying another antivirus program may work for you. There are several free versions that you can download, like Avast, AVG, and Kapersky.
Image content @ Microsoft Security Essentials