Microsoft Office Accounting Online Course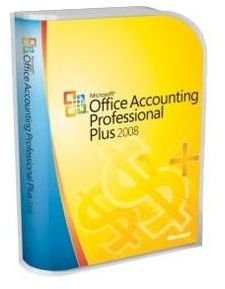 Office Accounting Overview
Microsoft first introduced Microsoft Office Accounting in 2006 to help small businesses manage their finances. The product was also useful for home users. Microsoft offered several different versions of the software, including the 2007 and 2009 versions. For those who wanted to save money, Microsoft also released a toned-down version with their 2008 Express edition. Microsoft discontinued Accounting, which makes finding learning resources difficult. However, there are online courses available to help anyone who still uses the software.
Online Courses from Microsoft
Microsoft is a great place to find official tutorials for Microsoft Accounting. However, Microsoft only lists online resources for the 2009 version. Tutorials range from starting the program to configuring security and privacy. Microsoft teaches you how to create employee payrolls, enter banking information, work with templates and discusses add-ins. In addition, you can find additional online courses from Microsoft and Microsoft approved courses. There are also demos to help step you through using the software. The majority of these courses are free.
Paid Courses
If you purchase the Pearson Learning Microsoft Office Accounting 2007 book, you have access to free online course material. You must request the files from Pearson as they are too large for the site to post.
Microsoft also offers a variety of Accounting online courses, but they come at a price. These courses offer in-depth coverage of different features, such as reporting and administration.
CBT Planet offers a step-by-step online training course for Office Accounting Professional 2008. A trained instructor walks you through everything you need to know to use the software. A single-user license allows you to learn at your own pace for 12 months.
Some universities and community colleges offer courses online. Check the college's website for information on courses offered and pricing. Keep in mind that you may need to take pre-requisite courses before you qualify for the Microsoft Accounting online course.
Free Courses
Outside of Microsoft, most free online courses come in the form of tips and tricks. These are still incredibly useful and teach things you may not find in even paid courses. PCMag offers a great online course listing useful keyboard shortcuts. The course is in four parts.
The best places to find a free Microsoft Office Accounting online course is by visiting your favorite accounting website or blog. Searching for the Accounting software is sure to provide you with tips, tricks and links to useful resources for the program. You can also post your questions about the software in accounting forums if the online course don't answer all your questions.
Resources
Microsoft: Accounting 2009 Help and How To, at https://office.microsoft.com/en-us/accounting-help/CL010282649.aspx
Pearson: Learning Microsoft Office Accounting 2007 Student Resources, at https://wps.prenhall.com/bp_prenhall_compaccounting_1/43/11161/2857469.cw/-/5064134/index.html
Microsoft Learning: Training Catalog, at https://learning.microsoft.com/Manager/catalog.aspx?nav=trainingtype:E-Learning&qry=accounting
CBT Planet: Microsoft Office Accounting Professional 2008 Online Training Video Course, at https://www.cbtplanet.com/microsoft-desktop-training/microsoft-accounting-pro-2008-online.htm
PC Mag, Kathy Yakal, 2009, Do More with Microsoft Accounting Pro, at https://www.pcmag.com/article2/0,2817,2349340,00.asp