Guide to Using Winboost for Win 7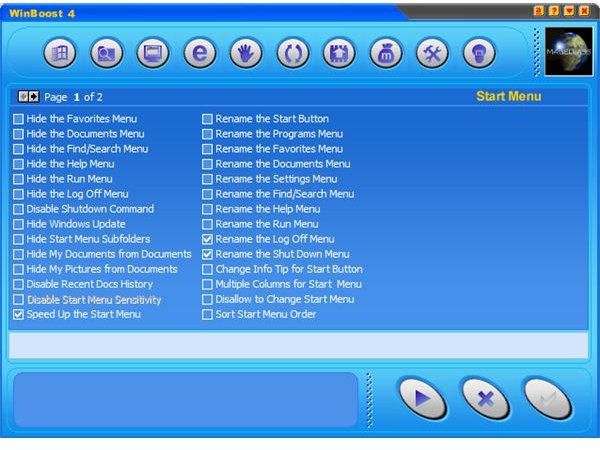 Does Winboost Run Under Windows 7?
Slow PC's and laptops often only need the right kind of handling to speed them up – something that a tool like Winboost is designed to do. In Windows XP in particular this tool was ideal for configuring secret settings in the Start Menu and Internet Explorer, enabling you to speed up your internet connection, and apply different screens for your Windows startup and shutdown.
These settings are all things that can usually be accessed via your computer's local group policy, but with Winboost they can be configured more quickly.
However – there is no release of Winboost for Windows 7. Can the old XP version work with this new operating system?
Cross-Operating System Compatibility
While many applications – particularly games – are suitable for use running on Windows 7, there are still several that are not. These programs might install without issue and then fail to launch or the problem might occur at the very start, with the installer.
This is due to the differences between Windows 7 and Windows Vista and the older versions of the operating system, most notably Windows XP.
Microsoft designed Vista and 7 differently from the ground up, but nevertheless both operating systems include compatibility tools. As a result, in theory it should be possible to successfully install and run Winboost for Windows 7. Whether it runs as planned or not is another matter entirely.
Downloading Winboost for Windows 7
If you plan on taking the plunge with Winboost on your Windows 7 PC, you will need to download the utility. This can be found at www.brothersoft.com and is a 1.5 MB file called wboost.exe.
There are three links that you can download from, all grouped together – these mirrors are the only legitimate download links for the utility on this particular website, with other "download" notifications in actual fact adverts or links to other products on the site.
Once you have downloaded the file, double-click to start the installation procedure; this should run through without any compatibility issues.
Running and Using Winboost for Windows 7
With the software installed successfully, you should find that it can be launched from Start > All Programs > Magellas > WinBoost > WinBoost.
The first thing you will notice is that the utility offers an initial 10 day trial that can be extended to 20 days. While testing the application to confirm that it works in Windows 7, choose the default option and click OK.
Upon launch, you will see that are many configuration options, sorted by 9 of the 10 icons across the top of the window. The tenth icon gives access to the Help pages for the application.
Applying a change requires little more than ticking a box and clicking on the play button.
So does Magellas Winboost work with Windows 7? Well, it depends on the feature and function you are trying to alter. Some settings will not work, however much you try, simply due to them existing in completely new locations in the Windows 7 system registry. The software is designed for Windows XP, and beyond taking advantage of Windows 7 compatibility settings, Winboost isn't physically compatible as an effective system boost utility.
While the idea of running a tool like Winboost is attractive, it is likely that you will receive little benefit in Windows 7.