Convert RealPlayer Files (RA, RM, RAM, RMVB) to MP3s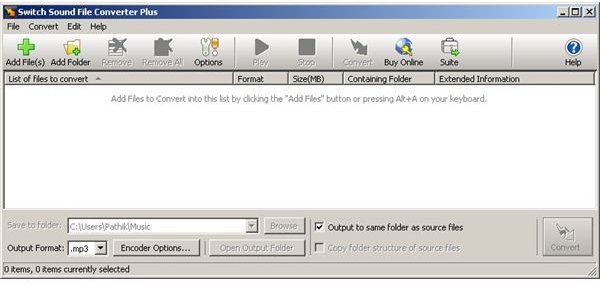 Convert RealPlayer (RA, RM, RAM, RMVB) Files to MP3
RealPlayer used to be an excellent audio/video player for a lot of reasons. It offered a better compression ratio than other existing audio formats and the sound quality was also marginally better. However, the RA (Real Audio) and RM (Real Media) formats are proprietary formats which are not in use anymore.
MP3 and OGG are much more popular now, and are supported by default by a lot of devices, including MP3 players, mobile phones, etc. If you want to convert Real Player RA or RM audio files to MP3, you have arrived at the right place.
In this tutorial, I will show you how you can convert all your RealPlayer files (RA, RM, RMVB) to MP3.
There are two free applications which you can use to convert RealPlayer files to MP3. Both are incredibly easy-to-use and can convert Realplayer files to MP3s quite fast.
Convert Real Player Files to MP3 Using Switch Audio Converter
Download the Switch Audio Converte****r from Switch Download.
It is a free converter supported by ads. After you download the setup file, just install Switch.
Run Switch from the Start Menu or from the desktop shortcut.
Click on the Add Files button. Browse to the folder where your files are located and select the RA, RMVB or RM Real Player files you want to convert to MP3s.
After you have selected all the files you want to convert, select the folder where you want to save the converted files. You could also select the Output to Same Folder as Source Files option.
Select the output format - MP3. In Encoder Options, select the bitrate you want to convert it at and the channel encoding mode. Keep the bitrate set to 128 kbps for a small file size.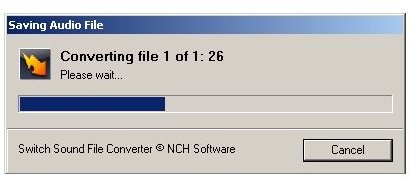 Finally, click on the Convert button and your file will be converted to a MP3.
Convert RealPlayer Files to MP3 Using the Free RM to MP3 Converter by Jodix
Download the Free RM to MP3 Converter by Jodix
Install the converter and run it from the Start menu or the desktop shortcut.
Click on the Add Files button and browse to the folder where your RM RealPlayer files are. Select the files you want to convert and then choose the bitrate, sample rate and the channel mode. Leave the options at the default values if you don't want to choose.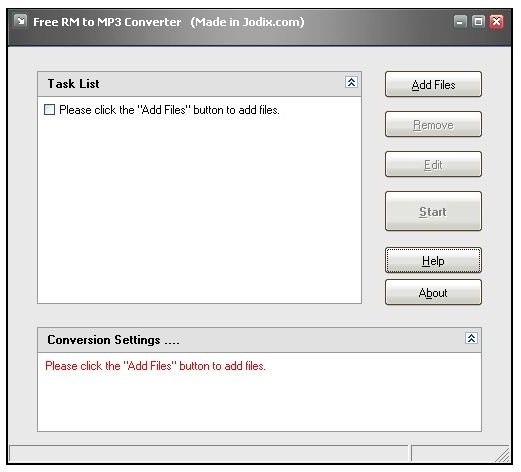 Click Next and enter the tag information if you want to.
Once you have added all your files, click on the Start button.
After the conversion is complete, the file will be saved to the output folder specified by you.
These are the two easiest ways to convert Realplayer files to MP3. You can now play your MP3 files in the player of your choice.
If you are looking for a nice music player, you might want to check out this guide - The Best MP3 and Media Players