Find, Install and Troubleshoot Soundmax Driver for Windows 7

SoundMax: A Popular Audio Solution
With a good quality sound card, your Windows PC or laptop will offer superb sound reproduction for MP3s, movie clips and video games. One of the most popular sound chipsets is provided by SoundMax, whose integrated sound processors and sound cards are available in many desktop and notebook computers.
If you own a PC or laptop that originally ran Windows XP or Vista, you may have some difficulty finding suitable device drivers. Without the correct SoundMax driver for Windows 7 you will be unable to take advantage of the sound reproduction that the card offers. While a default option might help you get some sound out of your computer, the correct drivers will offer so much more.
Find SoundMax Drivers with Windows Update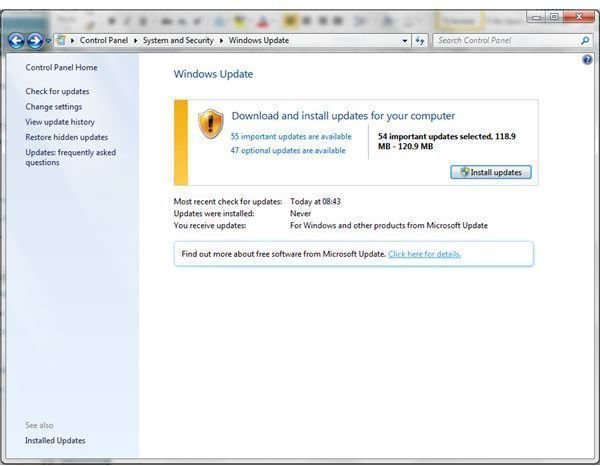 The very first place you should check for a suitable driver for your Soundmax card is Windows Update. This can be done by going to Start > Control Panel > System and Security > Windows Update. Click Check for Updates to begin the online search of Microsoft's Windows 7 drivers and hotfixes repository. When the search has ended, select the updates link, which might say something like 47 optional updates are available.
To install the required update, select the item to apply a check to the box, and then click OK. Clicking the Install Updates button will download and install all required updates, although pay attention to the details on the right-side pane when you select your driver, as this will advise you of any additional information you need, such as whether the PC will require rebooting.
Where to Find a SoundMax Driver for Windows 7
Failing a Windows Update, the next place you should look for a driver for your Windows 7 system is the support site for the manufacturer of your computer. If you use a Dell or HP computer, this should be straightforward, although if you self-build your PCs it might prove difficult.
If this is the case, then you will need to search the web for a suitable driver for your card or sound chipset; unfortunately at the time of writing the official SoundMax website doesn't have an operating support page.
Try Windows Vista Drivers
You will find that most downloaded drivers consist of a setup.exe installer to make installation easy for your operating system. As a result, there is also the chance that a Windows Vista driver will work; after all, the operating systems are nearly identical, so this is a worthwhile endeavour.
You might find that after downloading the Vista driver there is some sort of Windows 7 compatibility issue. This can be resolved by right-clicking the setup.exe file and going to Properties > Compatibility and set Compatibility Mode to Run this program in Compatibility Mode for: Windows Vista (Service Pack 2). Under Privilege Level check Run this program as an administrator and click OK. Double click the installer to continue. You may need to try various compatibility settings to gain success.