Tips & Tricks for Windows Live Sign In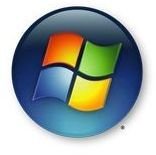 Microsoft's Windows Live
The conception of Windows Live began in 2005 as a way for the average Microsoft Windows user to extend their experience with the operating system and its services. This worked alongside the well-known Microsoft Network - otherwise known as MSN - that greeted users whenever they open their Internet Explorer browsers (a tradition that is continued today unless the user changes their homepage).
At first, Windows Live was just a small portion of the new Windows Vista operating system that combined email and the company's online chat service of Instant Messenger. With the announcement and then release of the new Windows 7 operating system, some of the programs that were associated with Windows Live, such as Mail, Gallery, and Movie Maker were redone and then relaunched as Windows Live Essentials.
Windows Live incorporates three types of services for Windows users - that of the Live Essentials applications on the desktop, web services such as Sky Drive and Live Mesh, and mobile services for smartphone users running Windows Mobile. This article will look at some of the ways in which you can use your Windows Live sign in for all of the Live services, without even signing out.
One ID To Rule Them All
When you purchase a computer running Windows Vista or Windows 7 or upgrade your operating system to one of
these, you may be presented with the option to use Windows Live Essentials 2011, which is the upgraded version of Windows Live. WLE combines many of the separate applications that usually come with a Windows based OS, such as Messenger, Movie Maker and the Photo Gallery. The new WLE comes with applications such as Writer for blog writing, parental controls, the Outlook connector for connecting current versions of Microsoft Outlook with Messenger and Hotmail accounts, and the upgraded Live Mesh.
If you already have an email account with Hotmail, MSN or Live, you have access to Windows Live services. This can be good if you primarily use your Windows Live sign in for several resources such as the web services of Office Web, Sky Drive, or different email accounts. Here are some tips and tricks for using Windows Live.
Tip #1 - Use one ID to check other email accounts
Many of us have at least two sets of email accounts - one for business and the other for work. If you have several email accounts with Windows Live, you can use one ID to check them all with a service called Linked IDs. Within the options section of your account, you can link several of your Windows IDs together, allowing you to check all your accounts without having to sign out.
Windows Live Mail Sign In Tricks
Trick #1 - If You're Signed into One Thing, You're Signed In on Everything
I use Windows Live Mesh in order to sync up my desktop and laptop and one thing I have discovered is that as long as I am signed in on Live Mesh (which runs in the background), I am signed in on everything dealing with Windows Live. For instance, when I go to check Hotmail, I am already signed in; go to the Windows Live Game Marketplace, already signed in. Google uses a similar trick for their services (e.g. sign into Gmail and you will also be signed in with YouTube).
Tip #2 - Install Microsoft My Phone
If you are using a Windows based smart phone, you should install My Phone if it is not already installed. My Phone is a service from Windows that allows you to view, edit and backup your information from your cell phone to that of a Windows Live account. The great thing about this service is if your phone is lost or stolen, you can track it or erase all data and information from it via your Windows account.
Trick #2 - Utilize Office Mobile/Office Web
The online and mobile versions of Office are a great way to get those reports or projects done when not on your desktop computer. Again, with the use of your Windows ID, you can view or edit files that you have saved to your Sky Drive; you can also upload/download files to work on.
As you can see, using the Windows Live sign in can save you time and make life easier in a number of ways.