Five Great Freeware Computer Performance Downloads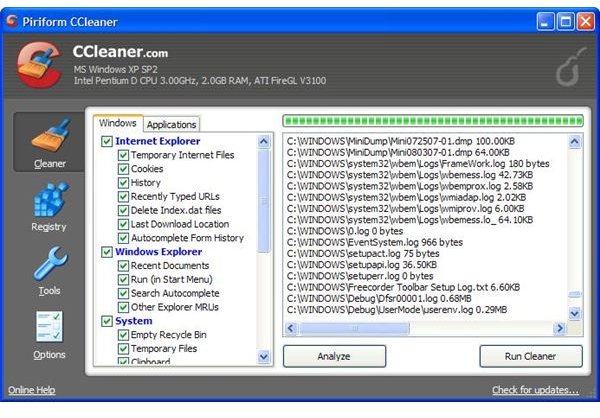 Great computer performance software for download
Computer performance downloads are really utility software that can enhance Windows performance. Overall, there is a variety of types of utility software such as registry cleaners, hard-disk cleaners, disk de-fragmenters, Windows start-up software, and more general utility software that can combine a number of the above software options and features into one package. Such software also includes a variety of freeware utility software packages that can be downloaded. These are a few computer performance software downloads that are recommended.
CCleaner
CCleaner is utility software that is essentially a hard-disk cleaner. As such, it provides some comprehensive options for this. For example, with CCleaner you can clean Windows files, the registry, third party applications,and a variety of browser files with some of the best established browsers such as Internet Explorer and Firefox. CCleaner is also flexible and can be configured in a few ways. Therefore, it can make Windows faster and provide some hard-disk storage. So, it is good utility software to have for Windows.
For more information, be sure to read out full CCleaner review.
Glary Utilities
Glary Utilities is 100% freeware software that is highly recommended. This is a utility software package that has a wide range of options and features that will enhance Windows. For example, Glary Utilities has a registry cleaner that can scan and back-up registries. The software can clean unwanted junk options, and remove unwanted or invalid short-cuts. In addition to this, Glary Utilities can manage start-up programs. Overall, the software includes five general modules for clean-up, optimize, repair, security, and files & folders and their system tools. Glary Utilities also has a 1-click maintenance feature which provides a general system run-down for the registry, short-cuts, temporary files, start-up files etc. As such, with such options and features Glary Utilities is recommended utility software. For further details, visit the Glary Utility website.
Wise Registry Cleaner Free
Wise Registry Cleaner is software specifically for cleaning the Windows registry. It scans the Windows registry and then provides options for fixes if required. A registry back-up can also undo any changes if required. In addition to this, Wise Registry Cleaner also has defragment options which can further optimize Windows. Wise Registry Cleaner free is the freeware alternative to Wise Registry Cleaner Pro, and is another recommended freeware utility software package.
Ashampoo WinOptimizer 2010 Advanced 6.5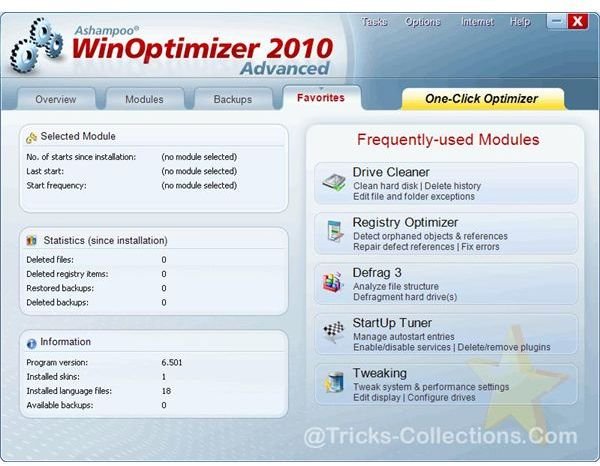 Ashampoo WinOptimizer is freeware Windows optimization software for fast and effective maintenance. Although it has a variety of options, the one-click optimizer is perhaps its best option. With this, the one-click optimizer option provides a comprehensive optimization option for Windows. However, for more manual options Ashampoo has various tools grouped into six categories.
Quick Start-up 2.6
If you have a lot of software beginning with Windows then this can slow the Windows start-up. However, there is some good freeware start-up software that can make all the difference to how quickly Windows starts up. One that is recommended is that of Quick Start-up 2.6, which is Windows start-up management software. Quick Start-up will list all the software that starts with Windows, and so with this you can add, edit, or remove start-up software. By removing software from the start-up Windows can then start more quickly.
And now you have five recommended computer performance downloads that can enhance Windows. Glary Utilties, Ashampoo WinOptimizer, Wise Registry Cleaner, Quick Start-up software, and CCleaner are freeware software which have various options and features that can enhance and optimize Windows Vista or Windows 7.