The Top 5 Most Popular Contact Database Software

Oncontact
Access and manage your contacts from anywhere with Oncontact. You can choose to run Oncontact as a hosted or on-premise solution. It is created to help departments and teams share and manage contacts easily. Not only can you manage all contacts, but you can also manage your business information. Oncontact is focused on helping users be more productive by providing all the tools they need to customize and manage their contacts. Oncontact is available for $59.95 per month for hosted service or $995 per user for on-premise installations.
Sage Act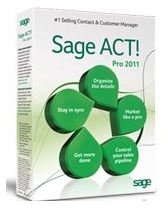 Another professional contact database software solution is Sage's Act. Keep all your contacts organized, including any contact information, emails and notes about the contact. You can even link to your contact's social networking profiles to keep up with your contact. Share contact information with other users or choose what information to keep private. You can purchase a pro or premium version with the pro version starting at $229.
Sales Cloud 2
Manage all your sales and contacts with Sales Cloud 2 from SalesForce. Organize contacts into the categories you create. Include any and all information about a contact, including contact history and interactions. This allows you to have better relationships with your contacts since you can view all data at a glance with easy to use search and sort functions. Sales Cloud 2 starts at $5 a month for contact management and includes mobile access.
Microsoft Access / OpenOffice Base

To manage your contacts at home, you may want something a littler simpler and inexpensive. Microsoft Access and OpenOffice Base are two of the most popular contact database software solutions for home users. You can create customized tables to include all your contact information. You can also create reports to view your contact information quickly and easily. The biggest downside to these two applications is you need to create your own database. Templates are available to help you get started, however. Free help is available for both Access and OpenOffice. Microsoft Access starts at $140, while OpenOffice Base is free.
Microsoft Outlook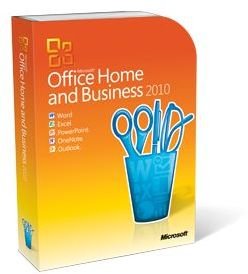 One of the best known and most popular contact database software applications is Microsoft Outlook. Though typically used to send emails, you can keep track of all of your contacts through Outlook. Not only can you include basic information, you can also include notes about the contact and quickly view all correspondence with a contact. Use the calendar and tasks functions to organize how and when to contact users on your list. You can also share information with contacts, such as dates and important tasks. As with Access and Base, Outlook is perfect for the home user. Outlook starts at $139.99 or $279.99 when purchased as part of Microsoft Office.
More Most Popular Contact Database Software
Depending on your needs, there are numerous other contact database software packages available to manage contacts. Most professional or business software allows you to try it free. You can also use free software if you only need minimal contact management. Contact management software is the best way to get rid of paper address books and easily manage and edit your contacts all in one place.