Norton Antivirus for Windows 7 Review: Achoo? Bless You!
Finding the Best Antivirus
Windows 7 is a great operating system, but like any version of Windows it needs to be protected by an antivirus program to ensure that virus infection does not become a problem. There are many, many options when it comes to antivirus software. When it comes to antivirus software, however, you'll want to pick the best. Your computer's security depends upon it.
One popular antivirus choice is the Norton Antivirus 2010 for Windows 7. This review takes a look at this popular program to determine if it is indeed the best antivirus solution available for Windows 7 or if the program's popularity is not warranted.
Ease of Use (5 out of 5)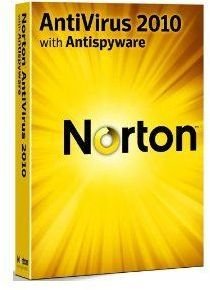 Norton Antivirus has, in the last few versions of the software, put a heavy emphasis on making the user experience as easy as possible. This is evident from the moment that you begin installing the software. The installer for Norton Antivirus more customized than the installers of most antivirus programs and it does a better job of preparing you for the interface you will be using once the program is installed. While Norton Antivirus can be purchased at a store, the download available from the Norton website is the quickest way to obtain the program.
Once installed, Norton proves to be one of the easier antivirus programs to use. The Norton interface is accessed from the system tray and pop ups almost instantly when you open it. Rather than placing the settings of different functions into different categories, Norton allows you to make adjustments to different parts of the program from a single menu. The Norton Antivirus interface also blends well into Windows 7. Non-critical parts are slightly transparent, mimicking the design of the Windows Aero interface.
Antivirus Protection (5 out of 5)
The 2010 Norton Antivirus release is one of the best antivirus solutions available when it comes to detecting and dealing with threats. Both AV-Test and AV-Comparatives, two organizations which test antivirus effectiveness by subjecting antivirus software to real threats, have found that Norton is able to detect and quarantine over 98% of malware. Norton Antivirus for Windows 7 also resulted in few false positives.
Norton Antivirus also wisely uses the popularity of Norton's antivirus program to provide additional security. Norton keeps a database of files which have been scanned and found to contain dangerous software. If you download a file which could be a security risk, Norton will inform you. Norton can also give you information on how common a file is and if it has been previously encountered. This can help you decide if a file that you're suspicious of is really a security threat.
System Resource Usage (4 out of 5)
It wasn't long ago that Norton Antivirus was very bad about hogging system resources. Fortunately, Norton Antivirus for Windows 7 has made large strides and is much better than any previous version of Norton. There is still a slight increase in boot time (usually two to four seconds) and, when scanning, Norton does use a fair amount of processor power. However, Norton's memory footprint is low when not actively scanning and the interface feels snappy.
Verdict (5 out of 5)
Overall, Norton Antivirus is one of the best antivirus solutions available for Windows 7. It has an easy to understand interface, offers excellent protection, and doesn't use too many system resources. The 2010 Norton Antivirus for Windows 7 release, therefore, is highly recommended.
References
Author Experience
All images are from publisher press materials.