Free Dell PC Checkup for Dell Computers
Introduction
If you are using Dell Inspiron, Dimension or XPS systems, you can take advantage of automated or manual scan using Dell PC Checkup. The tool performs a set of configuration, security, software and hardware checks and provides guidance for resolving any discovered issues.
How to Use Dell PC Checkup? (5 out of 5)
There are two methods to start using Dell PC Checkup:
Dell PC Checkup is available by installing Dell Support Center software. This tool provides PC Checkup, real-time monitoring of your Dell system and alerts you for any issues. The tool also locates your Service Tag Number, PC Model Number and Express Service Code.
You can run an online scan using Dell PC Checkup Online. The online edition is Dell PC Checkup does not include all features in Dell Support Center but it offers the same PC Checkup on Dell computers and locates your Dell Service Tag number, PC Model number and Express Service Code as well. It runs using ActiveX add-on for Internet Explorer browser.
To use Dell PC Checkup, you must meet the following system requirements:
A Windows XP, Vista and Windows 7 operating system
Dell computer models: XPS, Dimension, or Inspiron
Internet Explorer browser, if using the online version of Dell PC Checkup
Performance and Usage (5 out of 5)
If you opt to use Dell PC Checkup Online, you will be prompted to install a browser add-on, tgctlcm.cab. Once installed, you will find four SupportSoft ActiveX controls in your browser: tgctlcm.dll, tgctlsi.dll, tgctlsr.dll and sprtexternal.dll. Dell PC Checkup Online will automatically scan the computer using your browser and display the results. There is no option to configure what PC Checkup Online will scan. The only option is to rescan your Dell PC and view or print the PC Checkup scan results.
With Dell Support Software Center, you have the options to choose what to scan using Dell PC Checkup, save up to five scan reports, automated fixes for any errors with option to request for your confirmation prior to fixing any system configuration errors.
Scanning using Dell PC Checkup uses

to

of RAM and it does not slow down the computer.
If no issues are found, you will be presented with the following scan results: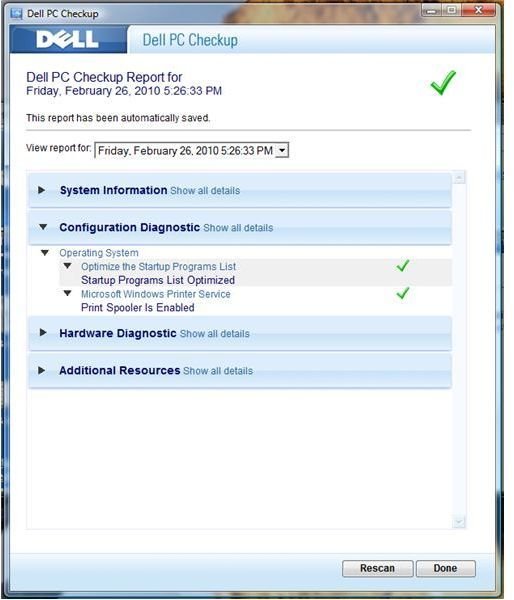 Below is the scan result using Dell PC Checkup Online: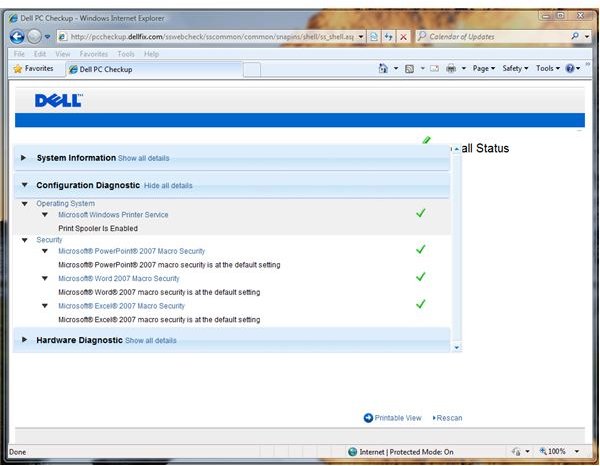 The only security checks that Dell PC Checkup Online will check are the security settings for Microsoft Office 2003 or 2007 software. If you will use Dell Support Center, it can also check other security configuration in the system e.g. Windows Update settings and if an antivirus program is not installed or its status.
Images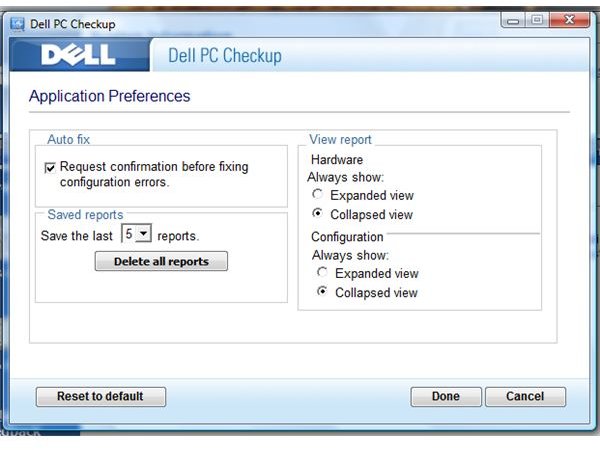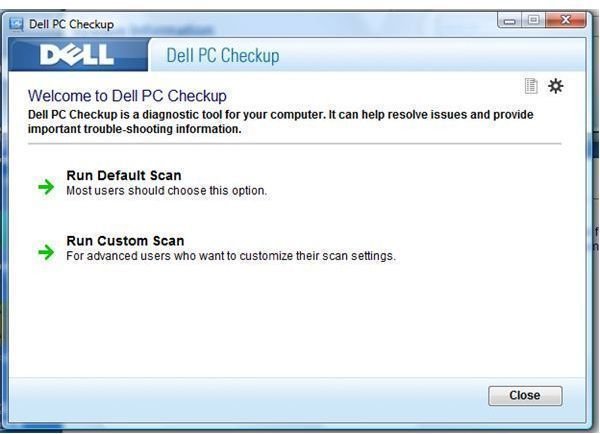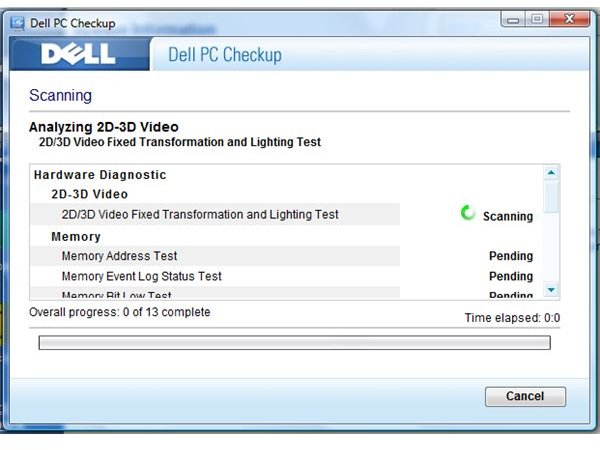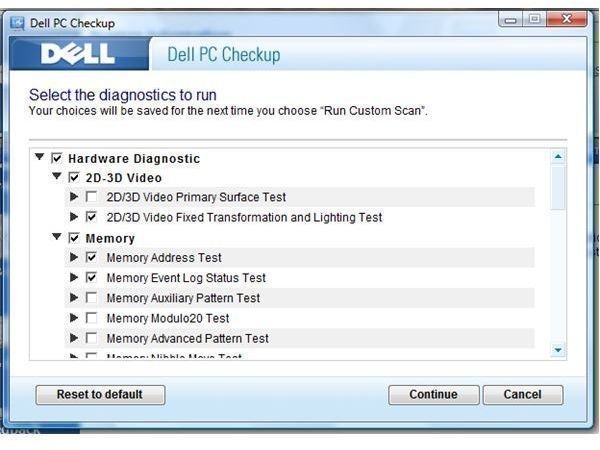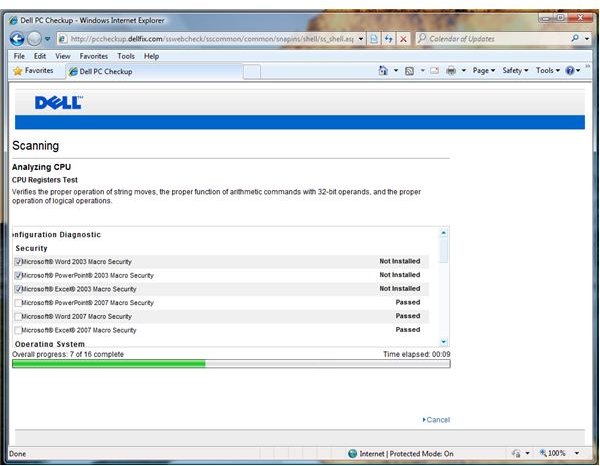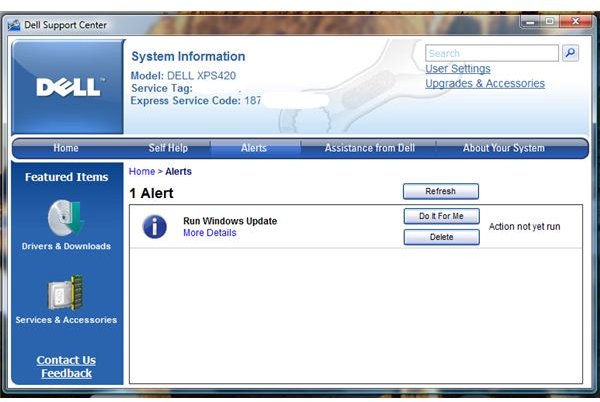 Conclusion
Dell PC Checkup provides help in automating fixes without the need an expert help. It will save you a great deal of time in finding out the problem of your Dell computers. Dell PC Checkup Online is what I recommend using if you don't want anyone including Dell to know what's on your PC, but you can also use Dell Support Center software if you want more options.