Introduction
Norton Utilities by Symantec was reintroduced in 2009 to provide what they claimed were essential tools to manage the performance of the computer. The program provides tools to defrag, repair, and clean the Windows Registry and few other utilities to optimize the system's performance. Read this Norton Utilities review to see if it's something you need.
System Requirements and Installation (4 out of 5)
Norton Utilities will run on Windows 32-bit edition of Windows XP, and both 32- and 64-bit editions of Vista and Windows 7. The setup file is 26.1 MB only, but it will use a whooping 98.1MB of hard-disk space after installation. Like the other products by Symantec, a reboot is no longer needed after the install. It will only add one startup item, Norton Utilities Startup Tray using the filename RMTray.exe.
After installation, Norton Utilities will immediately launch its Smart Update program to download the latest product improvements and updates. A prompt to activate the program is displayed to continue using the product but you can delay the activation if you only want to try the program for 30 days before deciding to keep it or remove it from the system.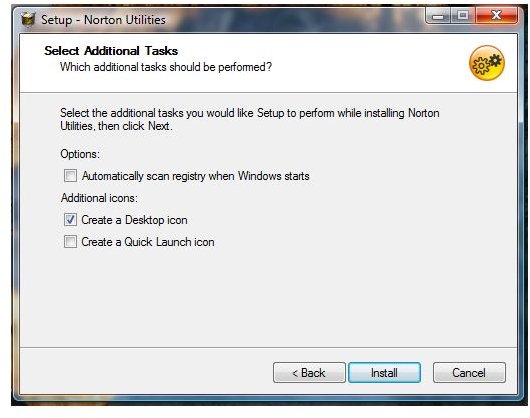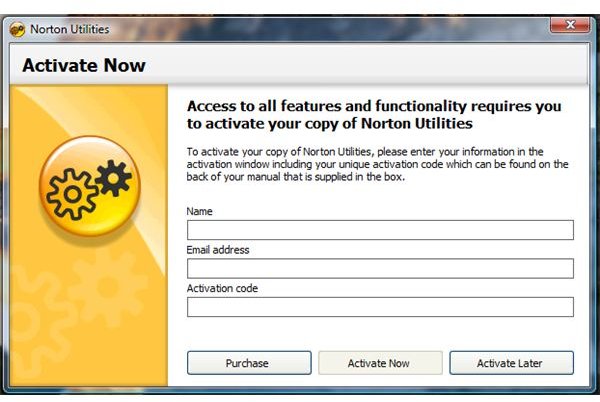 Features and Options (3 out of 5)
Norton Utilities contains the following options or features to manage and optimized the performance of the PC:
Optimize – to scan, clean, defrag, repair and optimize Windows Registry, to manage system startup, manage and optimize Windows services, to clean-up the computer and browser's privacy data and to defrag Windows using the built-in defragmenter tool in Windows XP, Vista, or Windows 7.
Monitor – a real-time monitor for the registry for any changes and to monitor the running processes in Windows. Also, to monitor the system's performance with one click optimization button.
Windows Tools – this section lists only the tools in Windows that is not developed by Symantec e.g. Windows Update, System Restore, Computer Management, Event Viewer, Control Panel, Device Manager, etc.
Administer – change the Norton Utilities settings, access the registry backup to restore and the program's updater, Smart Update.
User Interface and Usage (3 out of 5)
The UI of Norton Utilities is very user-friendly. However, there is no option to manipulate the length and width of the interface.
Using Norton Utilities to defrag, backup, clean, repair and optimize the registry and settings works like a charm but the program will use huge memory if you will allow it to monitor or scan the Windows registry. It's odd though that the program's privacy clean-up tool is only supporting Internet Explorer.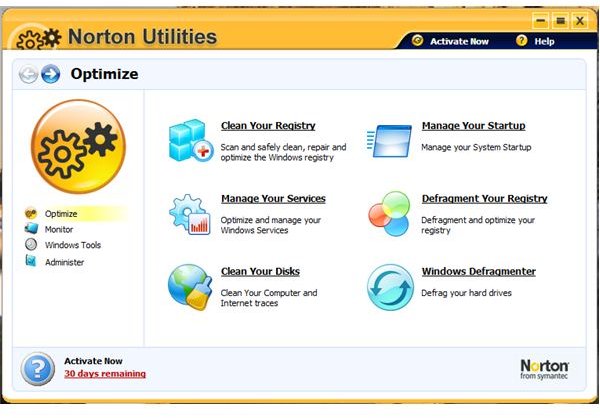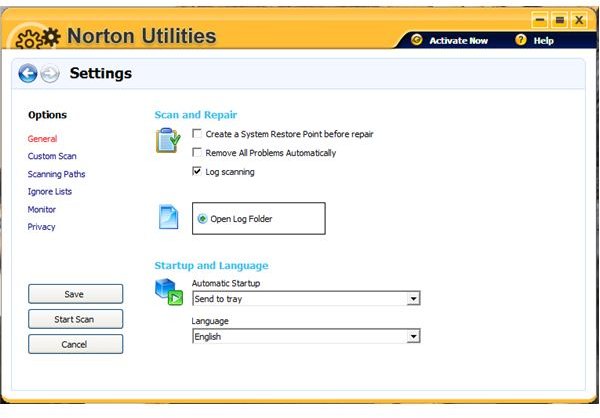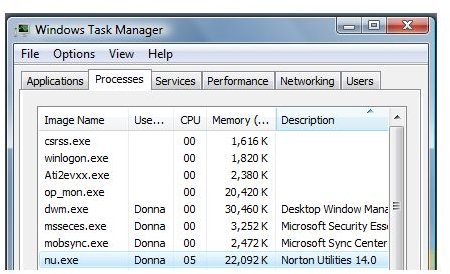 Price to Value (2 out of 5)
At close to $50, Norton Utilities is overpriced for what it offers- a small number of utilities only. Similar programs, such as System Mechanic Professional carry the same price tag and offer more.
Conclusion
Norton Utilities is light-weight and easy to use program but the huge disk footprint and only offering small number of tools make me suggest forgetting about it. Shop around!