Comodo Internet Security 4 Review - New Great Features for Free
Introduction
Security enthusiasts might have heard of Comodo Internet Security v. 3. It is a free security suite, mostly aimed for knowledgable users. But the "newbies" are left confused by some of its alerts…"'svchost.exe" is trying to connect to 192.168.1.1! What does this mean?"
Comodo promised that version 4 would be friendlier for the newbies too. Some others have raised a question: "Is CIS 4 still as secure as version 3?"
Let's take a look.
Installation (3 out of 5)
After downloading Comodo Internet Security 4 Beta, I booted up my Windows 7 virtual machine and executed the file. (The virtual machine system was a fresh install, except that Comodo Time Machine was installed beforehand. CIS and CTM work together when both installed.)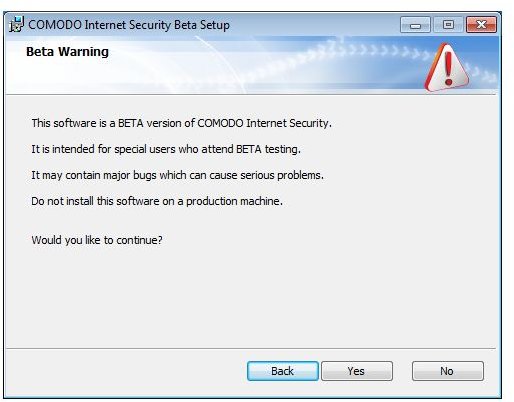 In this first screen, the CIS installer is telling us this is a beta. For those who don't know what a beta is, click here. Basically, we shouldn't install this yet on our regular computers, because it is still new and "buggy." If you are unlucky, bad things could happen…so always use an alternate computer or a virtual machine to test betas.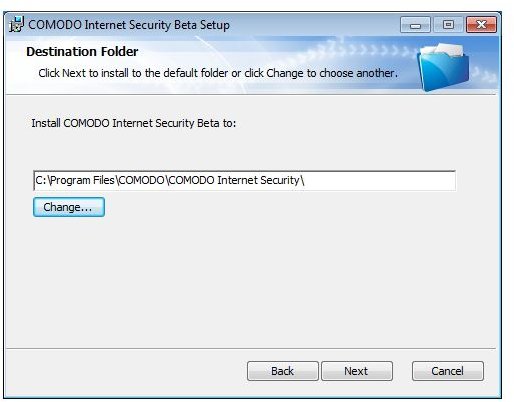 This shows were we want to have the CIS files go. Usually I don't mess with this (you don't need to).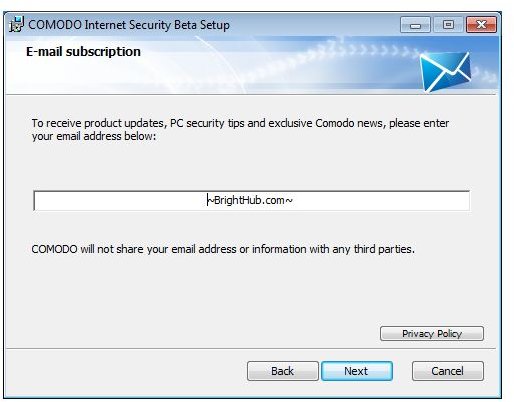 If you want to receive Comodo's newletter, put in your email address.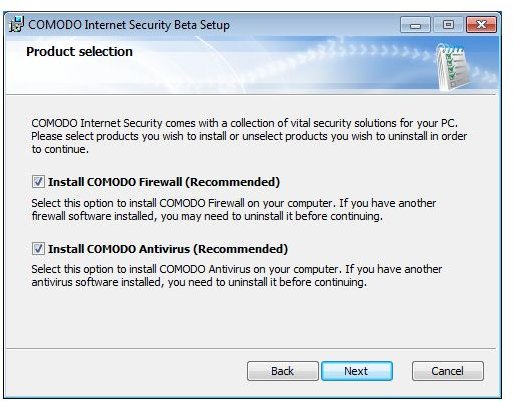 In CIS, there are three main components: the antivirus (AV), the firewall, and Defense+ (D+ is a HIPS: a boiled down description is that it alerts you to changes programs are making on your computer). You can choose whether or not to install the AV or firewall. I'm installing both.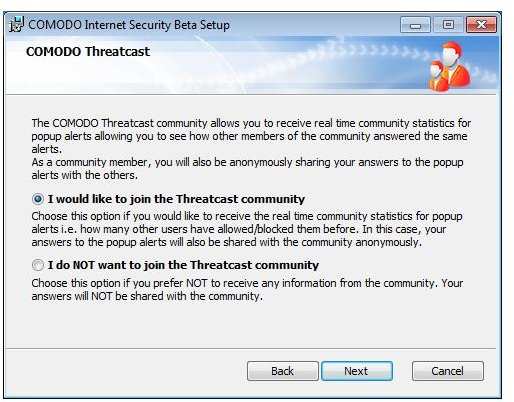 If you joined ThreatCast, in an alert you will see what other users have done. The popular choice isn't always right, but it can help.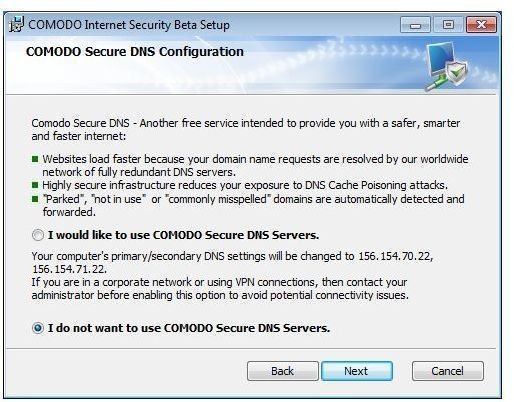 Comodo offers its own DNS service. I'll keep with the default and not use it.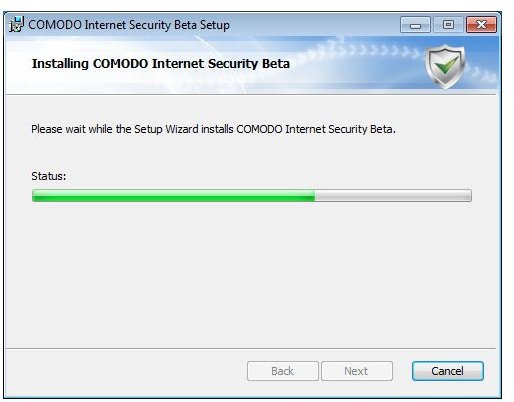 Finally CIS is installing. I don't particularly like CIS's installers—they have too many screens and options. At least you aren't tricked into getting anything non-security related, though.
After being installed, a restart is needed.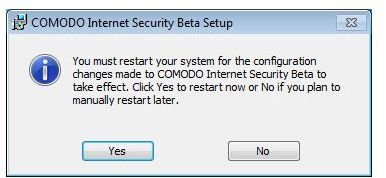 Look and Feel (4 out of 5)
Some CIS users said the GUI (graphical user interface) of v. 3 wasn't newbie-friendly, while others liked it. The GUI in version 4 is only slightly changed, with a new red look.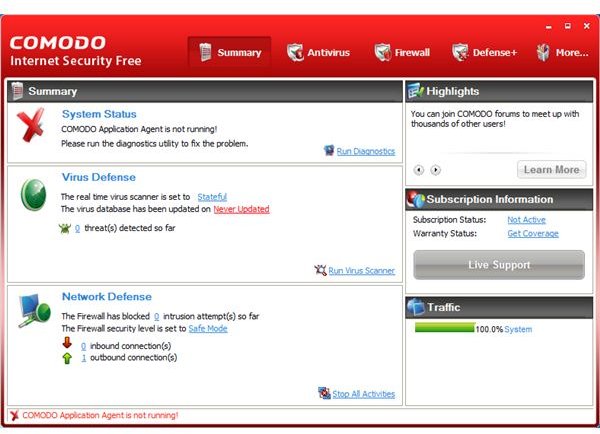 You may notice that it is saying Comodo Application Agent is not running. I'm not sure what this does and what it will affect, but since this machine is clean except for Comodo Time Machine I was a bit surprised. However, it is a beta and unstable.
Please see the next page for more features and the rest of this review on Comodo Internet Security 4.
Features and Changes (4 out of 5)
Comodo Internet Security 4 has a lot of the same features that the previous version did. Since this is still a beta, things are liable to change before the final is out. So if you don't know the features of CIS version 3, read this. I will cover what's new.
Many changes between version 3 and 4 are just default settings, which are supposed to help usability, etc. But there are a few which stand out.
Comodo Internet Security 4 Images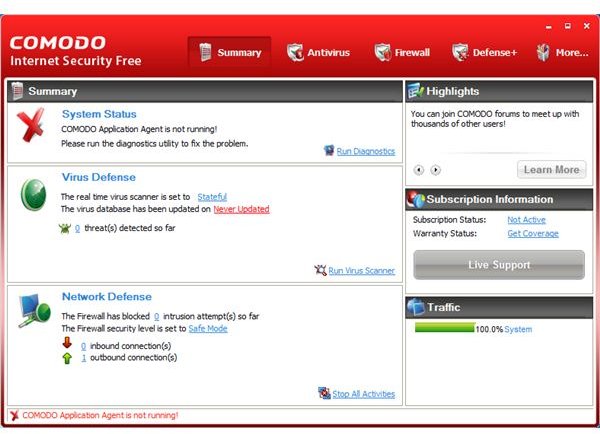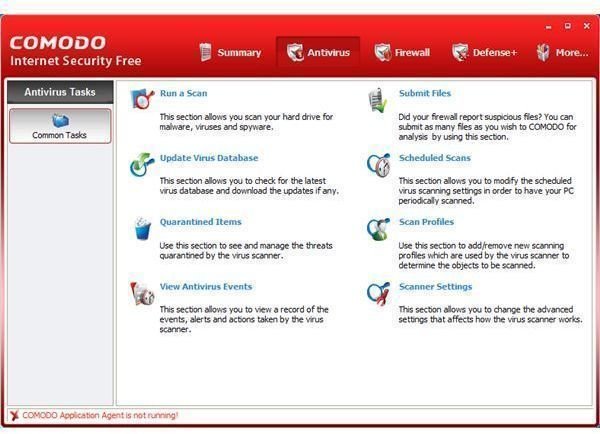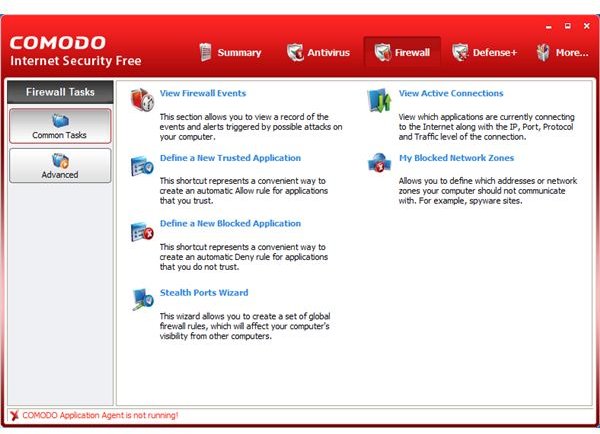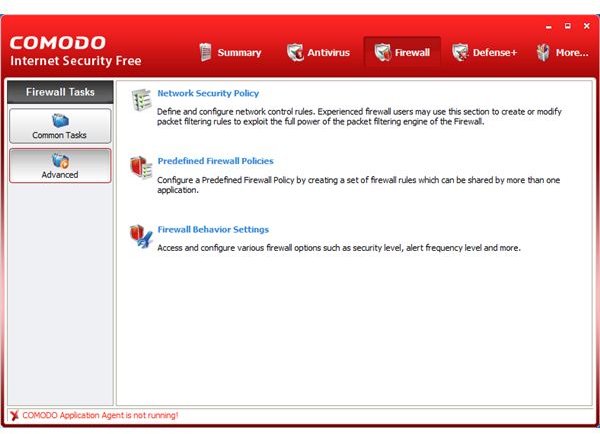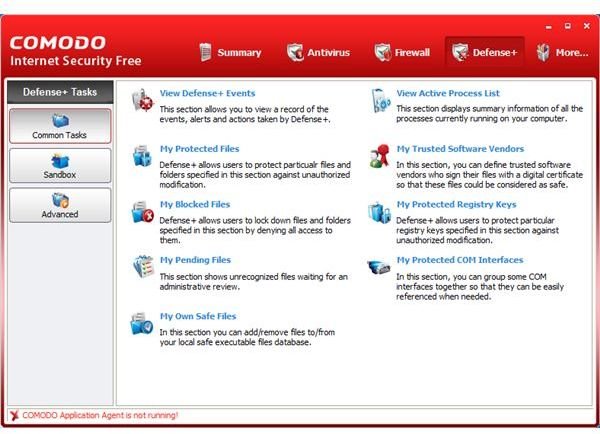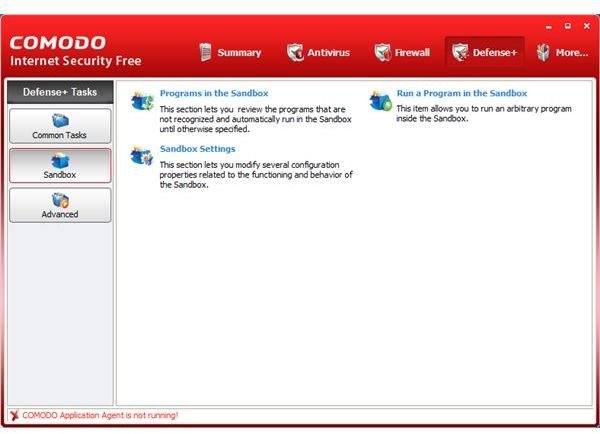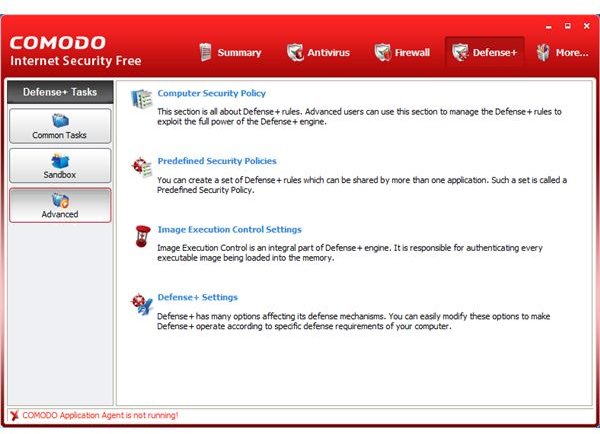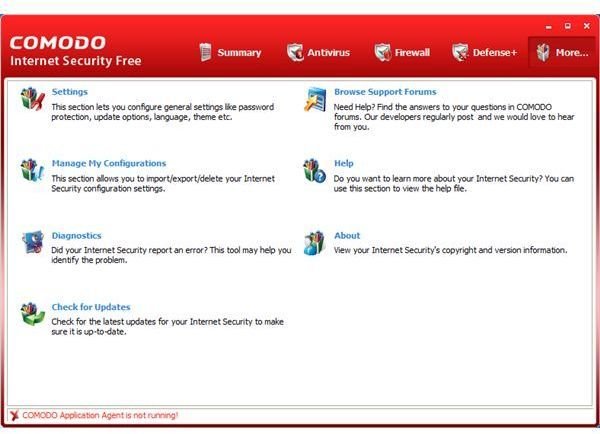 Sandbox (4 out of 5)
And one of those is a sandbox. It works a bit differently than the well known Sandboxie. A quote from a forum post by a staff member can explain the two main things this sandbox does:
File system/registry virtualization. The sandboxed applications can be executed inside a virtualized file system and registry environment so that the rest of the system is not affected by these changes.
Least-Privileged User Account. COMODO Sandbox, according to the restriction level, removes many of the privileges of a sandboxed process and applies many other operating system provided restrictions.
The post continues on to say that by default, CIS will run unrecognized programs in the sandbox, while running installers outside of it. There is also an "elevation alert" when a program is started that when allowed, a program won't be run in the sandbox.
This sandbox needs a bit of work. For one, you can't easily tell what is sandboxed (only the log shows you). A Comodo Forum mod told me that would change soon to become more user friendly.
I must admit that I don't understand the sandbox completely. After all, this is a beta, and there isn't a help file for the new features.
Alerts (5 out of 5)
Another new things is the pop-up alerts.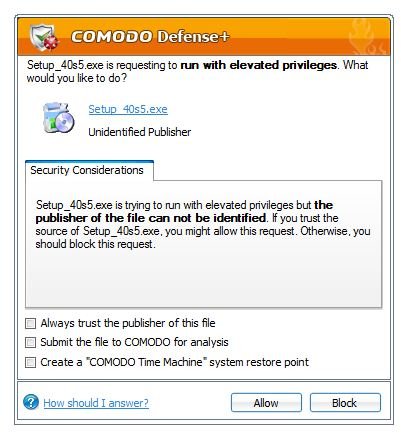 If you have Comodo Time Machine installed you will see an option to "Create a 'Comodo Time Machine' system restore point."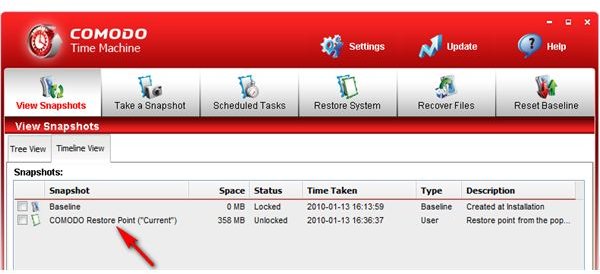 If you don't have CTM installed, it lets you make a System Restore point.
You can also submit the files to Comodo to analyze, and you can have CIS always trust a publisher of a file. I believe this only works if it is signed with a digital signature, though.
Logo, Tray Icons, and Virus Alerts (3 out of 5)
The logo for CIS has changed too, including the shield on the task bar. I noticed this tray icon doesn't look spectacular.

(Click to get a bigger view.)
Compare the CTM and CIS icons I pointed out in that picture with the other tray icons. They look a bit "pixelated" to me. This isn't terrible, but I like things to look nice if possible.
When a virus is detected, CIS now has an option to "Disinfect" or "Clean" the file.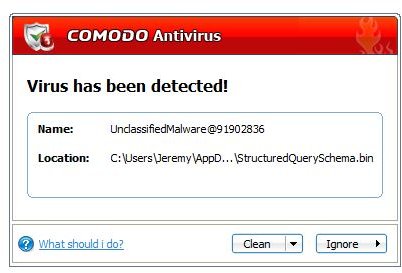 I tested this a bit and concluded that, in most cases, the Clean/Disinfect option just removes the file (which is fine with me). The arrows on the right sides of the buttons give you a menu with extra options.
Conclusion
Comodo Internet Security 4 is a very new program, in beta, and without a proper help file yet. It has a lot of potential, although right now it isn't much different than before. I would recommend you not make your judgements about it now, and wait until a final comes.
I will continue to update this for new releases. In the meantime, stay safe!