Kaspersky Password Manager Is A Must-Have!
Kaspersky Password Manager Is A Must-Have! (5 out of 5)
Kaspersky Password Manager is a must have application for any computer user who is worried about a hacker accessing their personal information. It works to protect a computer as it connects to a network and surfs the Internet. Instead of worrying about the time-consuming task of entering each password for sites visited, and having a security breach during this process the software save search password into a database. Thus the ability for some to intercept your login information is greatly reduced as it is not typed in, but is protected.
Installing and Using Kaspersky Password Manager (5 out of 5)
Installation of the application was simple and a trial version can be downloaded at https://esd.element5.com/product.html?productid=300358308&nolselection=1. It requires at least Windows XP, Vista, and Windows 7 to function properly. A minimum of 512 MB of memory with at least 10 MB of free hard drive space is needed for a trouble-free installation. It can be used with Microsoft Internet Explorer, Crazy Browser, or Mozilla Firefox.
After installation, it is possible to explore the software to see how Kaspersky Password Manager operates. The application will create a database of passwords from Web sites visited on the Internet.
Like similar software on the market, Password Manager can auto-fill forms so information does not have to be always typed in. This is a great way to protect sensitive information from keyloggers. The user will not have to manually enter their login information every time they visit a Web site. Therefore, this application protects your passwords, auto-fills in Web pages, and then logs you in.
Images of Kaspersky Password Manager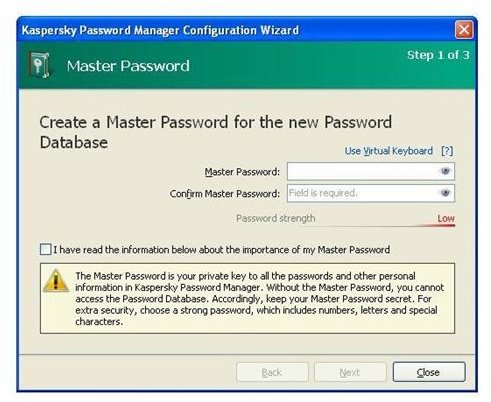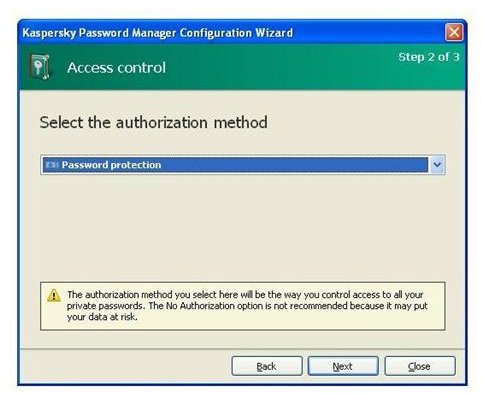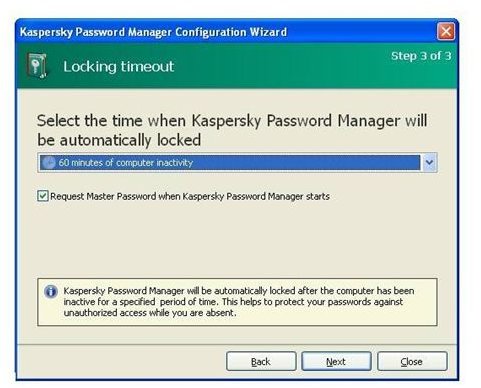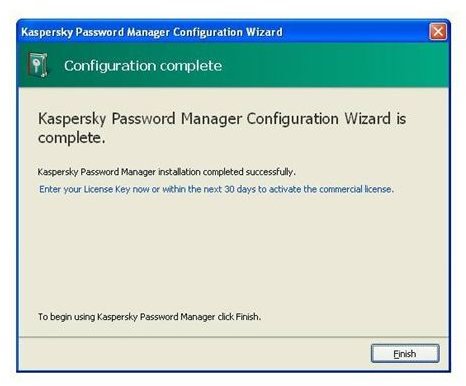 Why Use It? (5 out of 5)
This application is an easy way to safely protect your password, but it also makes it easier for someone who has a hard time remembering lots of different passwords. It can be downloaded as a trial version, but the advantage of this software is that it makes the task of Internet security easier for only $24.95 when a full license is purchased.
The main password database is also protected by a secure password. The use of encryption prevents the main database and the secure password from being accessed. If a password is too simple, the application will reveal the strength of a password by using a security indicator to tell if the password is too weak.
It is aggressive in its protection of the database of passwords, and in securing your information form prying eyes. It makes it possible to surf the Internet faster, because login usernames and passwords are ordered in with a single click!