OpenDNS Basic vs. OpenDNS Deluxe: Which is Right For You?
Overview
OpenDNS is a popular and free DNS resolution service with protection against unwanted and malicious websites. This free service is now called OpenDNS Basic because there's new plan for you – OpenDNS Deluxe. Find out what are the features of the paid service and if it's worth upgrading.
OpenDNS Deluxe vs. OpenDNS Basic (5 out of 5)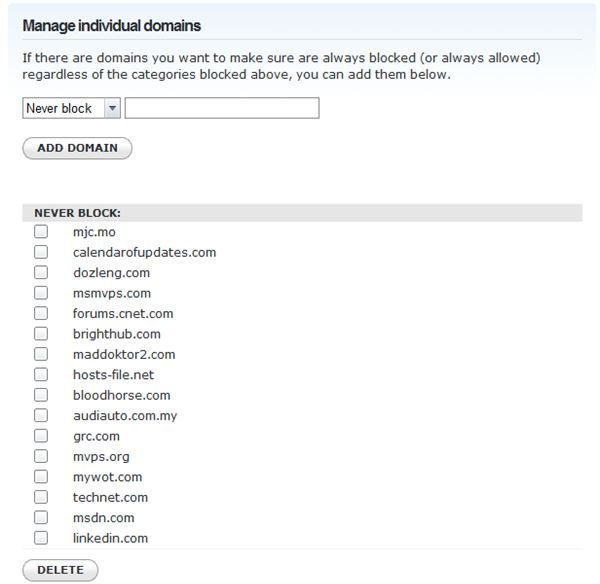 The image at the left side is a screenshot of my free basic OpenDNS account and as you can see, I can add whitelist and blacklist after customizing the filtering level to use (see image at the right for web filtering). This Basic edition allows us to manage the whitelist and blacklist up to 25 domains only. The paid edition, Deluxe will let us add more domains – up to 50.
OpenDNS Deluxe offers advanced customization on Block and Guide pages - offering rich-text editor instead of using a plain text editor on block and guide pages.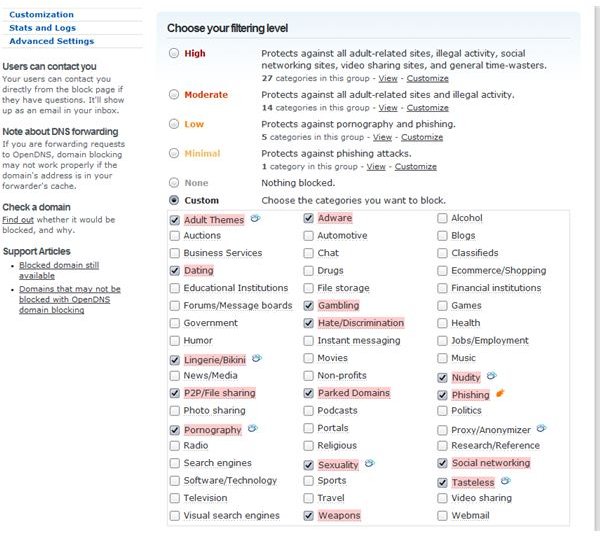 Another feature of OpenDNS Deluxe package includes viewing a year of statistics and logs of your OpenDNS network activity instead of the limited 2 weeks of logs and stats.
Also OpenDNS Deluxe will show no more advertisements when you mistype, view or seen a guide or block pages. This is neat because some unwanted is push by rogue advertisers (also known as malvertisement)
Is it worth upgrading to OpenDNS Deluxe?
If you want to add more domains to manage, avoid annoying ads when a block page or mistype URL occurs and wish to keep a year of logs then yes, you might consider upgrading. That's 5 extra features that OpenDNS Basic is missing. Also, you'll be supporting the service so they can continue in providing and implementing better and safer DNS.
Price and Support (5 out of 5)
OpenDNS Basic is free with ads. OpenDNS Deluxe plan costs $9.95 per year for up to 5 users. Support for Deluxe customers is done via e-mail while free account customers can check OpenDNS forums and its knowledge base website.
Conclusion
OpenDNS offers reliability, security and stability while you're online. You are protected against unwanted and your network is secure from botnets and other online risks. OpenDNS Deluxe's price is right to enjoy better options that you can find in OpenDNS Deluxe package. Highly recommended!