Kingsoft Internet Security 9 Plus - A Small and Detailed Review
Overview
Kingsoft Internet Security 9 Plus can be considered a complete solution for viruses and security threats as it protects the system against spyware, malware, phishing attacks, Trojans, etc. It is a complete package as it comes with Kingsoft AntiVirus, Kingsoft AntiSpyware and Kingsoft Personal Firewall. Kingsoft Internet Security 9 Plus provides a multiple protection system.
System requirements
Kingsoft Internet Security 9 Plus requires a system that has any of the following Operating System:
Windows 2000 Professional
Windows XP Home 32-bit
Windows XP Professional 32-bit
Windows Vista 32-bit
Apart from the Operating System, other system requirements would include:
At least 512 MB memory
At least 300 MB free hard disk space
Pentium II 600MHz processor
Internet Explorer 5.0.2314 or higher
Key features (5 out of 5)
As said earlier, Kingsoft Internet Security 9 Plus is bundled with Kingsoft AntiVirus, Kingsoft AntiSpyware and Kingsoft Personal Firewall. Let us discuss each feature in detail.
Kingsoft AntiVirus:
Kingsoft AntiVirus ensures that all viruses that are present in the system are completely removed before the viruses start attacking the system. Nearly 1000 critical areas are scanned in the system for malicious virus, Trojans, and malware. It does a one-to-one security analysis. It uses authoritative technologies for monitoring the system and ensures that the system is safe to use. Advanced technologies like Data Stream Engine and Unpacking are used for scanning and removing of malicious viruses and Trojans.
Another small component of Kingsoft AntiVirus is Trojan Webshield. It is evident from the name itself that it provides a shield against website vulnerabilities. When you visit a website that might harm your computer, it immediately alerts you about the same and protects your system. It also scans both incoming and outgoing e-mails and attachments.
Kingsoft AntiSpyware:
Kingsoft AntiSpyware scans the system for spyware. It even checks the pop-ups or cookies for spyware. When a system is affected by spyware, it sends valuable information to hackers thus making the system very slow. With Kingsoft AntiSpyware, this action is controlled and thereby you are sure that none of your personal details is hacked.
Kingsoft Personal Firewall:
Do you know the specialty of Kingsoft Personal Firewall? This firewall monitors both incoming as well as outgoing information constantly thereby avoiding unwanted or unauthorized access. It is possible to set different security levels based on the requirements or needs of different users. This component helps in protecting the system from hackers and Trojans.
Download and Installation
Kingsoft Internet Security 9 Plus can be downloaded for free from Ksoffice. You get a 90-day trial period with this download. You may purchase this software after the trial period. You can use the software in 3 systems. If this limit is exceeded, you will immediately be warned about the same and the software will be locked.
Image Source: binarynow
Screenshots of Kingsoft Internet Security 9 Plus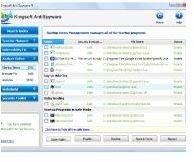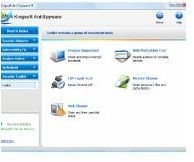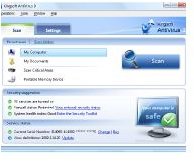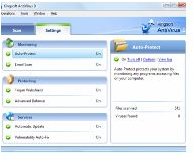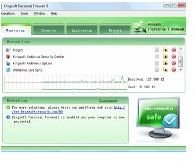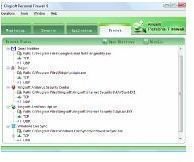 Overall Recommendation (5 out of 5)
To sum up, Kingsoft Internet Security 9 Plus along with its tools helps in protecting the system against malicious viruses and various security threats. It not only cleans the system that is infected by virus but also prevents future threats.