a-squared Anti-Dialer Review: Protection From Rogue Dialers
a-squared Anti-Dialer 3.5 Review
It has been several years since I had dial up and worried about manipulated dial ups from malware. I do remember working on several computers that had this happen. An infected computer could dial up and cause a user's phone bill to run up to several hundred dollars in no time. a-Squared known for their Antimalware software (by EMSI Software) produces a-squared Anti-dialer. This free software is another excellent tool you can use to help protect your computer.
Installation (3 out of 5)
The installation of a-squared Anti-Dialer is straight forward and simple. Weighing in just under 4 mb, this software is downloaded directly from EMSI software and can be installed on Windows XP, Vista or Windows 7.
After the initial installation which takes approximately 8 mb of space, the update and files from EMSI is approximately an 8 mb download. While the update appears to make the program 16 mb overall, many files are replaced and the update only a little more space.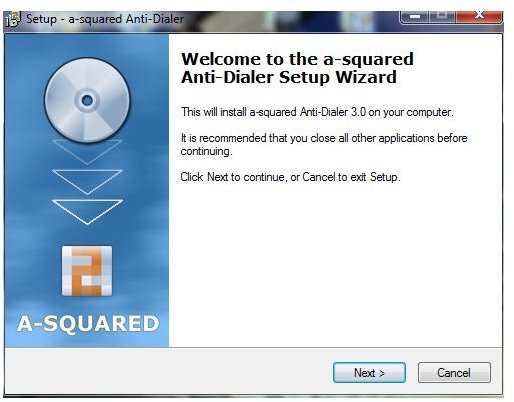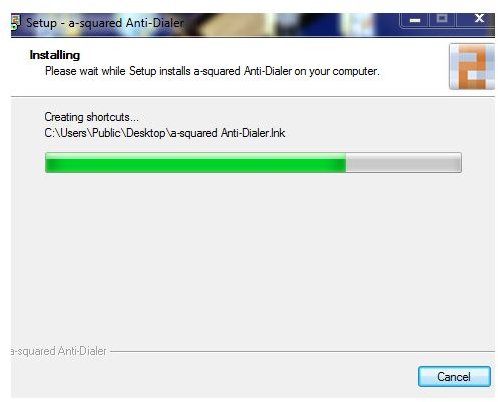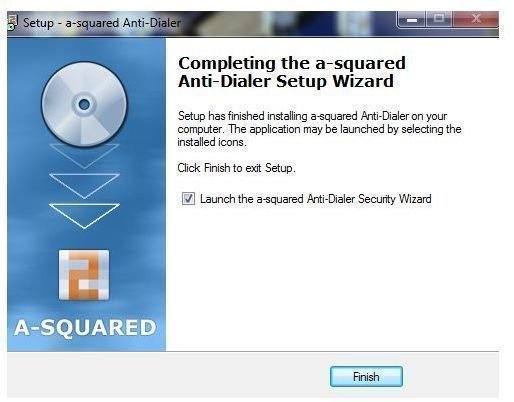 Features and Performance (4 out of 5)
The performance of EMSI's Anti-Dialer is good. Typical of anti-malware type programs, the Anti-Dialer requires a scan of the file system to search for dialers. Using very little resources (memory and CPU), a-squared's Anti-Dialer functions well in Windows 7 without an impact to the operating system. A scan during this initial test took only ten to fifteen minutes.
Dialers are small programs that can cause a financial loss if they connect to programmed numbers. a-squared's Anti-Dialer can help remove these dialers and to protect your computer from a dialer infection.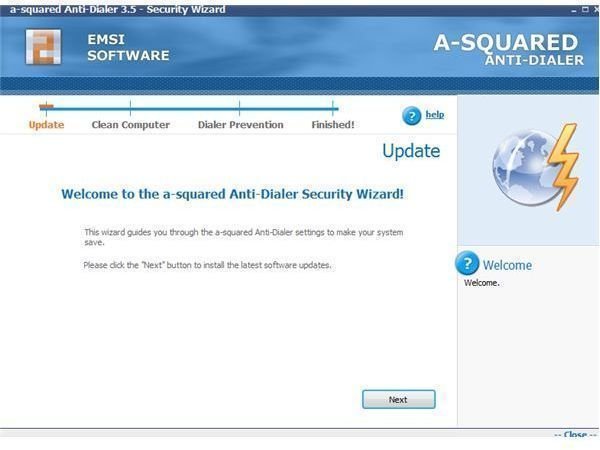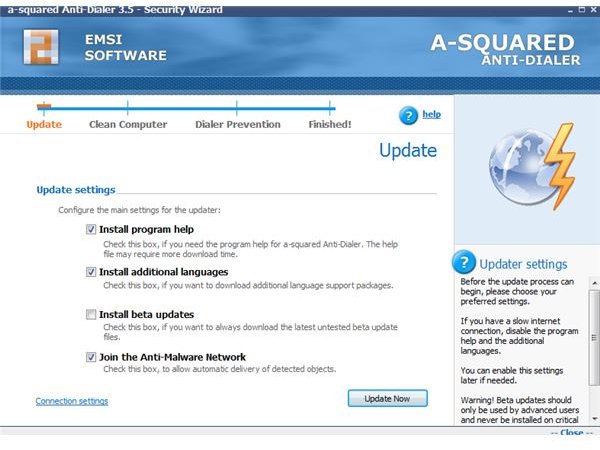 With Free updates and with an easy to use interface, a-squared once again helps computer users protect themselves from another form of internet threat. While this software serves one purpose (anti-dialer software), you will need to still protect your computer with anti-virus and anti-malware software.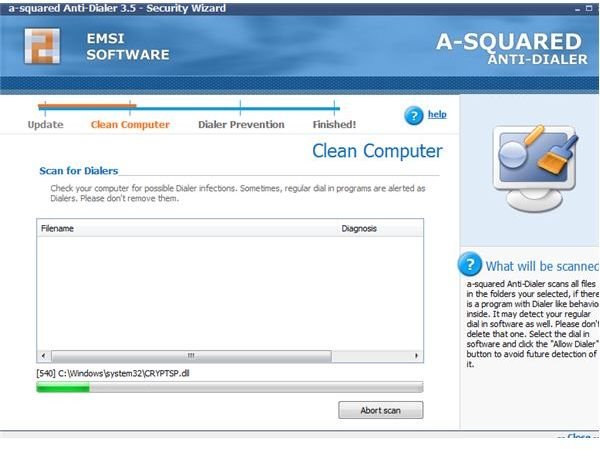 Price and Value (5 out of 5)
EMSI Software's a-squared Anti-Dialer 3.5.05 is free for private use and only $9.95 for the professional version. The professional version is for businesses and for anyone needing support. Users who have dial up need this extra form of protection. With today's malicious activities on the internet, it is easy for a dialer to be loaded on their computer. For more information, visit EMSI's website.