Comodo Verification Engine Review: Keeps You Safe Online
What is Comodo Verification Engine?
The Comodo Verification Engine is a free browser plug-in helpful to prevent you from becoming a victim of bogus sites, additionally assigning trust levels to SSL authenticated sites.
System Requirements (4 out of 5)
The Comodo Verification Engine can be used with a numbers of browsers including, for instance, Internet Explorer 5.01 to 8, Firefox 1.5 and later, as well as SeaMonkey 1.0 or above. The software can be installed on systems running Windows 2000, XP and Windows Vista.
Installation (5 out of 5)
The install of the Comodo Verification Engine is straightforward and starts with the welcome screen followed by the EULA. Then you can choose the browsers for which you would like to have to VEngine installed, default is all. You can sign-up for the Comodo newsletter if you want by activating the tick box, else the software will only activate your lifetime free license of Comodo Verification Engine when you click the Next button. Click Finish on the next screen to end the install process.
Interface (4 out of 5)
The Comodo Verification Engine browser plug-in interface is located in the taskbar. A rightclick on the engine takes you to online help, the about menu or the software properties.
Features (3 out of 5)
Moving your mouse over a company website logo or brand name makes your browser glow green if the site is verified as authentic. Additionally, the Comodo Verification Engine shows a green tick in a padlock when changing from http session to a secure https session, whereas in cases of low assurance SSL certificates you will see a warning pop-up. Furthermore has the software been designed to verify login boxes in combination with anti-keylogger technology.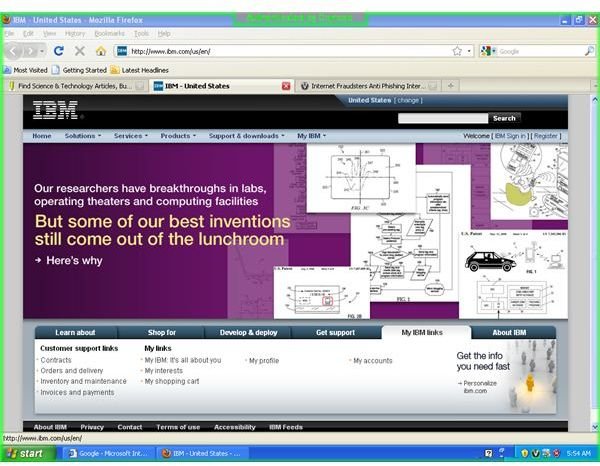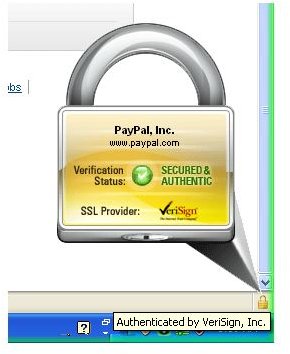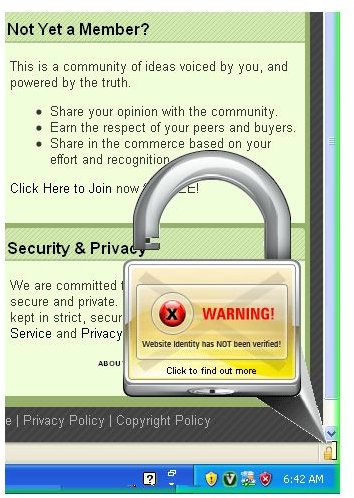 Performance (3 out of 5)
The site verification (logo) technology is unknown to the community, in which case some security experts tend to speak of security trough obscurity. Moreover, Comodo Verification Engine only works with sites which have registered themselves in the ID Authority database; Brighthub.com, for instance, cannot be verified. Other sites only have some, but not all pages verified by Comodo.
On the positive side we note that the Verification Engine receives and install updates automatically to protect users from phishing attacks. Moreover, Comodo promises protection against pharming attacks trough IPVerify technology.
Help and Support (4 out of 5)
Plenty of useful information can be found on the vendor's web site where users can find FAQs, email support as well as a manual - which doesn't give much additional information however.
Price to Value (5 out of 5)
The Comodo Verification Engine is absolutely free, forever.
Conclusion
The Comodo Verification Engine only verifies logos or brands made known to its database. On the other hand does the software then protect against pharming attacks. Thus, the Verification Engine and the AVG (free) Link Scanner are perfectly complementary, and compatible. Why not run them together as a best practice?
References
Author's own experience

Screenshots by the writer