Nero BackItUp and Burn: Easy to Use Back-up and Recovery Program for Windows
Overview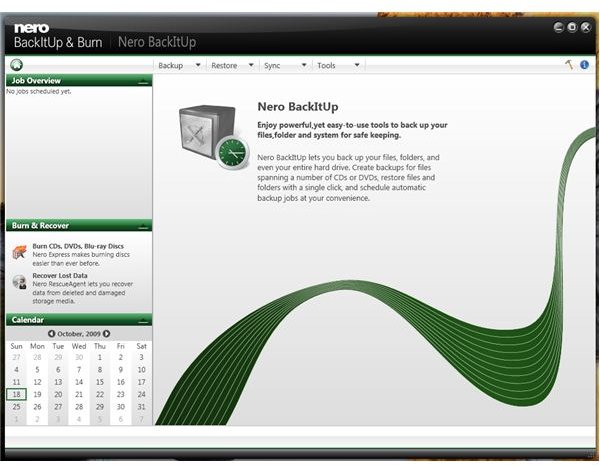 Nero BackItUp and Burn (Nero BIUB) offers three solutions in one – to backup files, to recover and burn files. Not only that, you could use Nero BIUB to synchronize data in an easy way. Read below to know the features in Nero BIUB. Before reading, have a look at the neat User Interface of Nero BIUB (see image at the left)!
System Requirements and Installation (3 out of 5)
Windows 7, Vista, XP and Windows Server 2003 are the supported OS by Nero. Note that 64-bit versions run in 32-bit compatibility mode. You will need Microsoft .NET Framework 3.5 SP1 too in order to use and install Nero. Installing the Nero BUIB in Windows Vista SP2 is a quick process but if your resident anti-malware program is capable of detecting Potentially Unwanted Programs (PUPs), you will find the installer of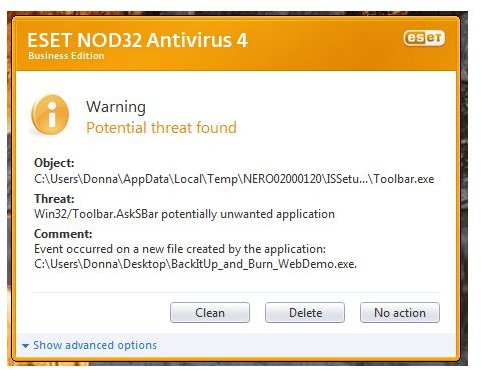 . The bundled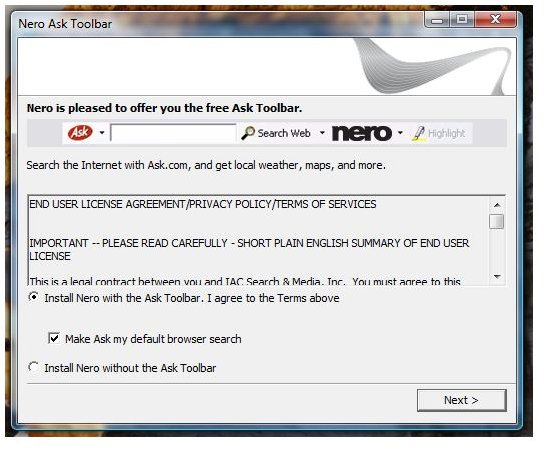 is not needed in using Nero BUIB so you might want to watch carefully when clicking "Next" during the installation so you don't end-up installing a toolbar that is not part of the program you want to use.
Nero will install below required applications (included in its installer) during installation:
Microsoft Visual C++ Redistributable 2005 KB973544 (if you have earlier version, the installer of this component will remove it before installing the new version)
Microsoft Visual Studio PIA Redistributable
Reboot Validator
A reboot is not required after installing Nero but you might want to restart so Nero will launch and run its tray icon that you can turn-off. Note that disabling Nero's tray icon will not disable the startup item – NBAgent.exe and I do not suggest messing with this startup item if you want Nero to run properly (especially if you will use Nero to schedule a backup).
Features and Options of Nero BackItUp and Burn (5 out of 5)
You have the option to backup your system or files in a removable drive, another partition, USB drive or flash drives, and online backup. If you have access to FTP, you can easily setup the login credentials in Nero settings. Nero is offering 3 months trial with free 1GB of Nero Online Backup.
You can use Nero BUIB to:
Backup files automatically, manually in another hard-disk, optical disc, removable drive, on a network drive or online backup. If you prefer to backup a drive, the said option is also available.
Verify your backup: It's recommended to verify the integrity of your data especially a backup data. Nero BUIB features also a verification of your backup.
Schedule a backup so you don't forget and miss!
Easy restore a backup and recover
Synchronize your files
Create a disaster recovery disc using Nero BackItUp ImageTool
Erase disc info
Burn files
A cool features in Nero BUIB is called Nero _BurnRight_s and RescueAgent that will allow non-administrative users (if you have many user accounts) to use or run a backup using Nero. The RescueAgent lets you recover accidentally deleted files and you can recover damaged files.
Performance (5 out of 5)
Nero BUIB will use 11MB when idle. It can use 60MB during a backup process. When I tried to backup the 60GB system drive in external hard-drive, it took only 55 minutes to finish the backup and when I restored the verified backup file, it only took 30 minutes of my time to have the same drive state.
Images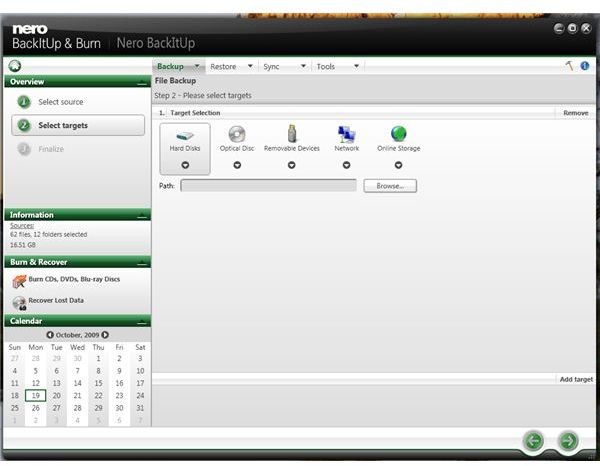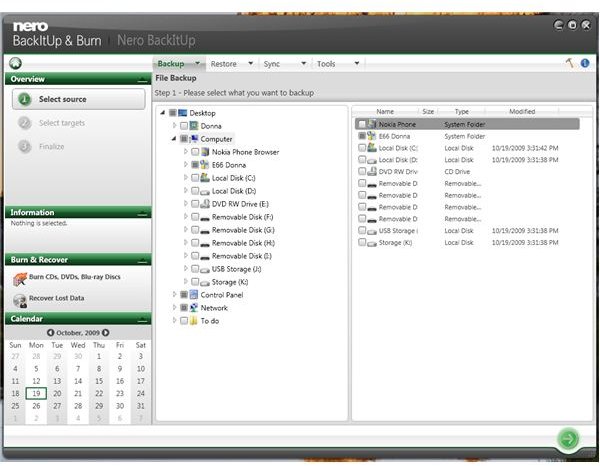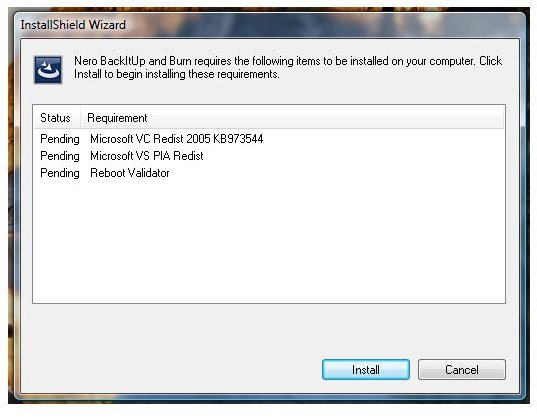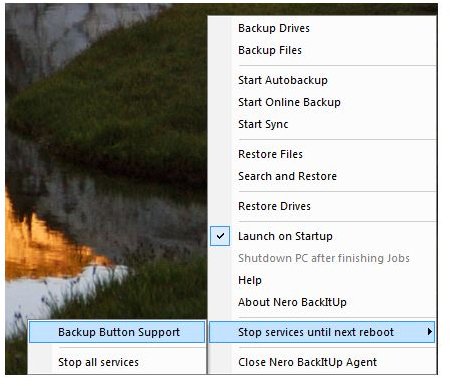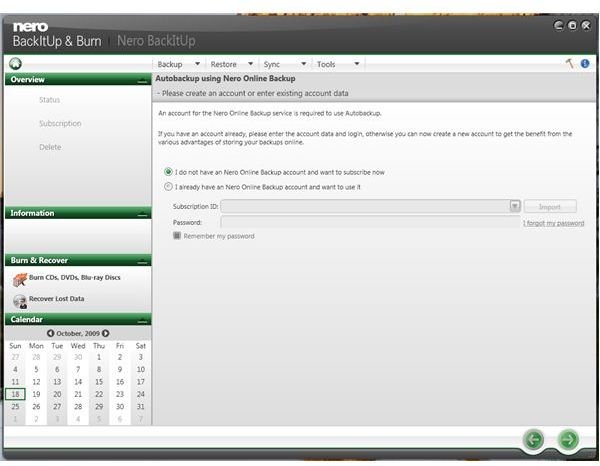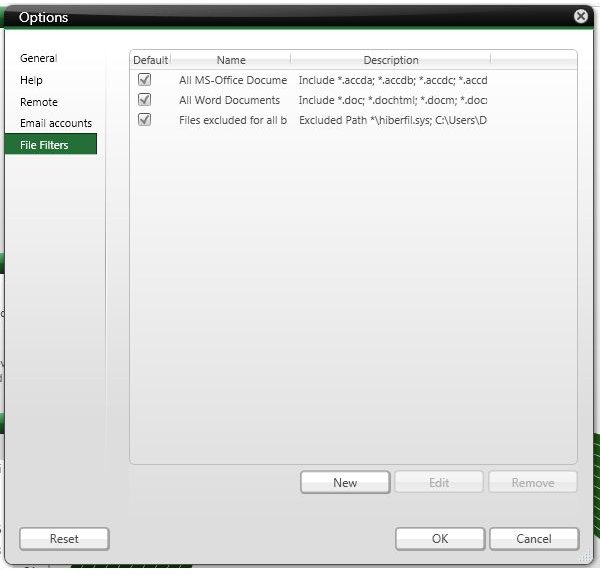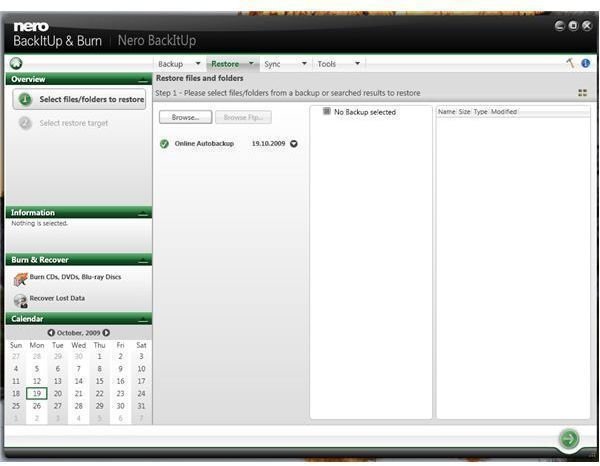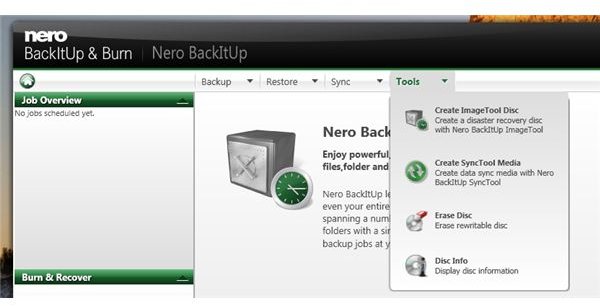 Price to Value (5 out of 5)
At $50, Nero BackItUp and Burn with 3 months free Online Backup is the way to go! Although the prices of external portable hard-drives now is cheap, online backup can save you in case of the hard-drive (local or external) will fail.
Conclusion
Nero BackItUp and Burn is a high-end backup and recovery solution. Highly recommended! Just don't allow installation of Ask Toolbar (you don't need it to use Nero).