Lavasoft Privacy Toolbox Review
Overview
Deleting files is not enough for privacy conscious users and sending e-mail attachment or any file to other people is never secure until you will secure the file. Lavasoft Privacy Toolbox's Digital Lock will prevent other people in viewing your files or email attachment by locking it with password while the File Shredder will run a secure deletion method in deleting files. There are several similar tools in the market but you will seldom find them in one package. So let's try this Privacy Toolbox by Lavasoft.
System Requirements and Installation (3 out of 5)
XP, Windows 2000 and Vista are supported in installing LS Privacy Toolbox. Sun Java 1.5 and later is also required to use the decrypt feature of Digital Lock. Recipient of the secure/encrypted file requires Sun Java too. If Sun Java 1.5 of later is not found, it will be installed automatically before the recipient could decrypt the file. LS Privacy Toolbox will use 16.2MB of hard-disk space.
Installing LS Privacy Toolbox is a straight-forward process. There is no need to restart the system after installation. On first launch of the program, you have the option to try, buy and enter activation code via its Subscription Center.
Options, Features and User Interface (5 out of 5)
File Shredder – shredding the file using LS Privacy Toolbox offers different types of algorithm: from 1 pass to 35 passes. You have the option to shred, encrypt, decrypt and send to email after encryption via Windows context menu when you right-click a file or folder or by browsing for the files and folders using the UI of the program. There is an option to wash or free disk space so your deleted files will become unrecoverable. You can also shred files in the Recycle bin and the System files (temporary internet files, cookies by browser or Windows).
Digital Lock – LS Privacy Toolbox let you secure a file or folder with a password. You will be confident that no one can view these files until a correct password is entered. You can now send important e-mail attachment without worrying if other people would see it. You can lock the file or folder with a password via

or browsing to it using the program's UI. You have the option to create a self-extracting file so you can send a file over the internet in a secure method. When using the self-extracting file creation, you have the option to allow Digital Lock in changing the file extension to avoid antivirus alert. Example: if your file to encrypt is called windows.xls and you want to create a self-extracting file using Digital Lock, it will create a file called windows.xls.exe. You can opt to change the file extension to windows_xls.exe.
A built-in updater is included in the program and a help manual in PDF format (open it via Start Menu in Windows). The Help tab in its UI will open help_ntv.html file located in C:\Program Files\Lavasoft\Lavasoft Privacy Toolbox\Template\. It's not the usual help file actually, because page will only link to Lavasoft Support Center and product manual. Below are the screenshots of Lavasoft Privacy Toolbox.
Images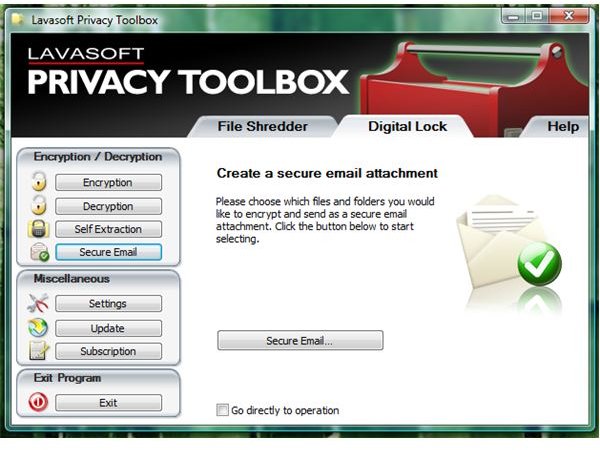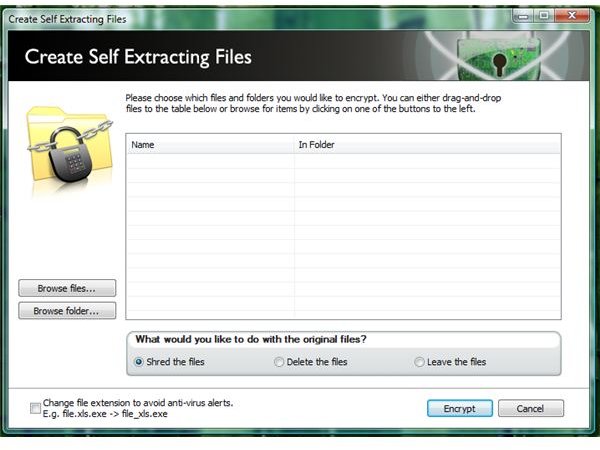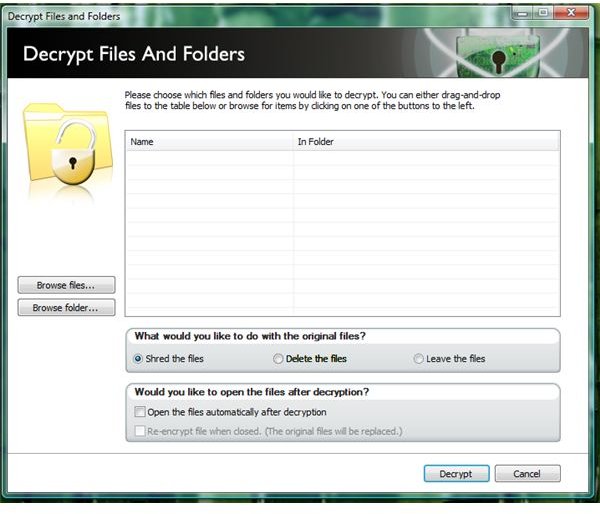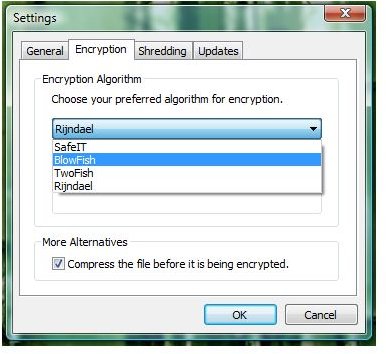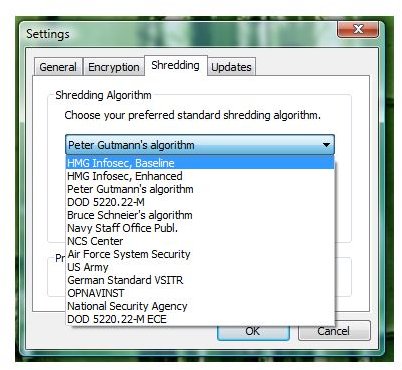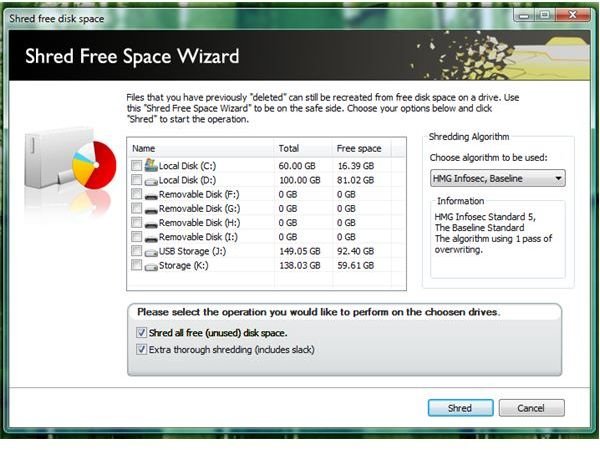 Price to Value and Support (2 out of 5)
The program cost $39.95 for 1 year of license. Not so attractive pricing especially for a tool that does not require frequent updates and upgrades. Registered users of Lavasoft Privacy Toolbox can visit the Lavasoft Support Center or ask help in their free forum.
Conclusion
Lavasoft Privacy Toolbox is useful privacy software. Recommend if you want to pay for a two-in-one tool privacy tool. If you rather use standalone tools, check out CCleaner and Free OTFE or TrueCrypt.