Twister Anti-TrojanVirus Is Everything You Will Need!
An Overview Of Twister Anti-TrojanVirus
The latest software developed by McAfee's Filsecab is the Twister Anti-TrojanVirus software. It is specifically built to detect Trojan horses and viruses, along with providing protection against rootkits, hackers, and other Spyware.
Installation (4 out of 5)
The 43.2MB software was fairly easy to install. The software is available as free to try and it can be downloaded from https://www.filseclab.com/eng/download/downloads.htm. This provides a 3 months license along with free virus definition updates.
Anyone wanting to purchase the software can purchase a lifetime license for USD $29.99. This will also come with free virus definition updates and can be purchased from https://www.filseclab.com/eng/buycenter/buy.htm
The software requires at least 512 MB of memory and supports all Windows operating systems such as Windows 98, NT, and Vista.
Images of Twister Anti-Trojan Virus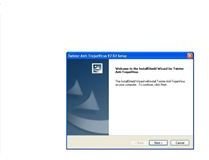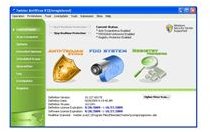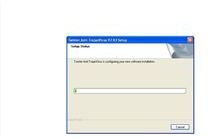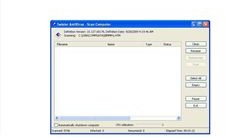 How It Protects (5 out of 5)
1. Registry Protector
Twister Anti-TrojanVirus provides real-time scanning and protection of a computer system's registry. One of the first changes a virus or Trojan horse will make to a computer system is to alter the registry files. By doing so, it is able to slightly alter or completely take over the machine. Instead Twister Anti-TrojanVirus will continually monitor any changes to the registry and block harmful entries.
2. Registry Fix Tools
This part of Twister Anti-TrojanVirus is used to fix any problems detected while the software is monitoring the registry. It is mainly to fix registry issues caused by other programs. Therefore, Twister Anti-TrojanVirus can also be used to repair any damage or unused registry entries from non-malicious programs.
3. Spyware Removal Assistant
However, the most important component of Twister Anti-TrojanVirus protects is the Spyware Removal Assistant. It can aggressively remove keyloggers, rootkits, viruses, and Trojans from any computer system. This component of the software has the ability to monitor the behaviour of unknown malicious files.
The software does offer real-time protection as it can also prevent websites from sending viruses to your system or running harmful scripts as you surf the Internet.
It also supports access to the Windows Security Center; and with only one click, all of your security settings can be managed from one location. As the software is added to the set up menu, it is possible to execute a scan by simply clicking the Twister Anti-TrojanVirus icon from the menu bar. It will even scan files that have been compressed into .rar, .cab, or .zip files.
The Spyware Removal Assistant is responsible for updating the virus definitions, and it will also carry out the scheduled scans that have been set up by the user.
Conclusion
After reviewing the software, it has shown that it is a great program to use, and software that is always contacting the Update Center to update the virus definitions. It was able to detect and remove infected files that anti-virus programs fail to notice, which is one of the best reasons for using this program.