CNET TechTracker, a Free Software Detection for Windows PCs
Introduction
CatchUp by CNET.com has been missed by many people. It's back as CNET TechTracker, a free software update checker. TechTracker will scan your system for updates and will notify you if you need to update the installed software on your PC. Read this review to find out how TechTracker works.
System Requirements and Installation (4 out of 5)
Installing CNET TechTracker is an easy process. It can be installed on Windows XP, Vista and Windows 7. You are required to have a free and personal account at CNET.com before you can download the program and to allow you to view the details of the update scan in a browser window. Some might find free registration as privacy issue because an e-mail address is required. You can always use a non-primary email address if that is an issue.
The supported browser in viewing your TechTracker page is Internet Explorer, Firefox, Chrome and Safari. You can also view your TechTracker page in Opera (I've tried it and it is displayed properly) even though CNET.com did not specify the said browser as one of the supported browsers.
Options in Using TechTracker (5 out of 5)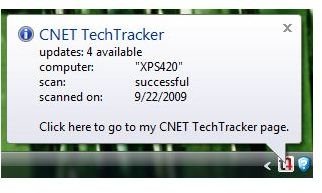 You have the option to load TechTracker during Windows start-up and let it scan every four hours, daily, weekly, monthly or manually. Another option is to allow TechTracker to immediately scan the system when it launches.
There is an option to automatically download and install the new version of TechTracker, notify you on new version or you will manage yourself in updating TechTracker.
After the scan, a notification alert will appear (see image at the left). When you right-click TechTracker's notification icon, the list of available software updates for your PC, in addition to the commands in using the program.
In the TechTracker website, there are other available options: receive e-mail for software updates (note this option is available to CNET.com members even if TechTracker is not installed or in use), send feedback for scan results and manage the PC in which TechTracker is currently installed.
The TechTracker site displays the detected software on your PC and provide some information of the product: whether you have the latest version, the version number of installed software, the status (out of date or up-to-date) and quick information about the software (editor and average user rating, download file size and total number of downloads).
Accuracy of TechTracker (3 out of 5)
Like other software, TechTracker has minor issues. An example is the incorrect detections of installed applications and product name: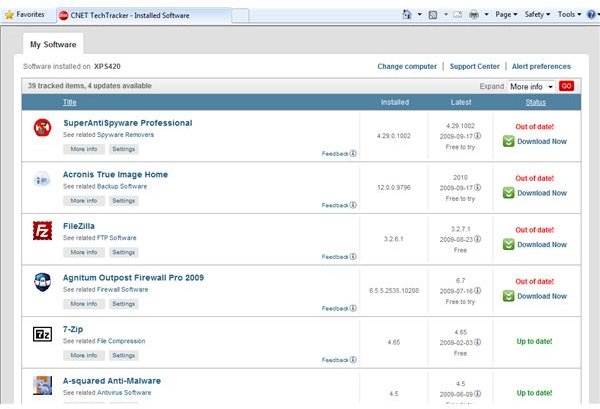 In the above screenshot, TechTracker incorrectly identify two items: I only have SUPERAntiSpyware Free edition and I have installed already the latest version of FileZilla. The TechTracker page let you send feedback so their team will make the necessary correction.
Another issue is, TechTracker failed to detect all of the installed software in a PC. Your option to send them a feedback (via your TechTracker page) to request or notify them of the program names that you want TechTracker to detect. This is similar with Secunia PSI which you can request to add software to be detected.
Images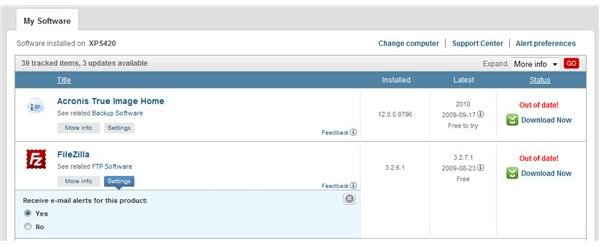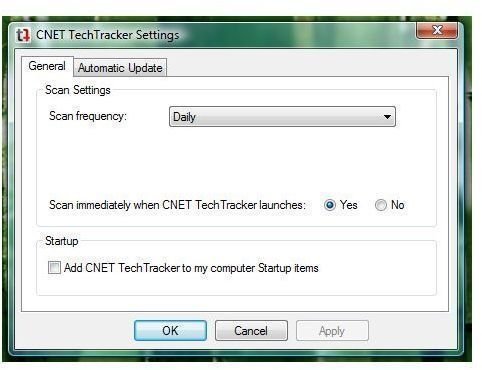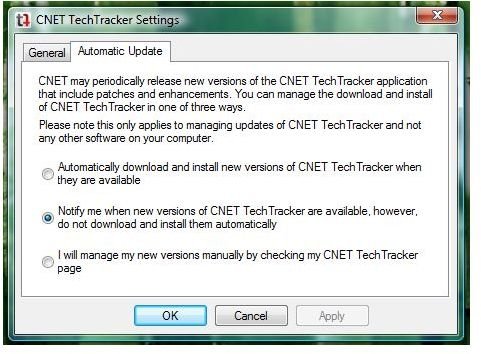 Price to Value (5 out of 5)
It's completely free! What more can I say?
Conclusion
While TechTracker has minor issues, it is still a useful application that you might want to use to detect and scan the PCs for new software versions. It's easy to use and manage, give it a try!