Process Hacker: A Better Alternative to Windows Task Manager
Introduction
Process Hacker is free and open source software that will not only display the list of running processes in Windows but more! The unique features in Process Hacker will not only help us to have full control over all processes. Read this article to learn what Process Hackers can do.
Installation and System Requirements (5 out of 5)
The installation process of Process Hacker is customizable. You have the option to install for current user or all users, to run during Windows startup, set Process Hacker as default Task Manager and to install it as a service. It's recommended to install Process Hacker's KProcessHacker as a service if you prefer it to have full permission during startup.
Process Hacker only supports 32-bit and 64-bit editions of Windows XP SP2 and newer operating system. It also required Microsoft .NET Framework v2. Note that there are feature limitations, at the moment in Process Hacker when using with 64-bit of Windows: detection of hidden processes, in protecting/un-protecting a process and full control over a process.
Why bother with Process Hacker? (5 out of 5)
Some might wonder why we need a third party utility to manage processes if Windows has one. Below are the advantages of using Process Hacker:
The most important reason to use Process Hacker is the ability to manage the processes if a malware is preventing the built-in Task Manager in running.

Processes that are protected by malware (e.g. rootkits) has no escape from Process Hacker because the program's kernel mode driver has full control over all process (whether it's malicious or not!). Process Hacker can protect and unprotect a process.

Process Hacker display the memory locations of a process is using.

Process Hacker will identify hidden rootkits. Windows Task Manager will not!

Process Hacker will display many information about a process.

The program can display running Services and let you stop it without you having to open services console of Windows.

Process Hacker let you see the network connections used by a process and display port, protocol, remote/local IP connections including PID and status of a process (whether it's listening or not).

This neat utility can display the hidden services that runs within a particular service.

My favorite and quite neat feature of Process Hacker is the notifications on terminated and new processes. Also notification on new, deleted, started and stopped services. This is quite useful (not only neat!) when you want to make sure whether any of those items has been terminated or started without your knowledge. That's why I find Process Hacker as Services and Processes Guard!
Performance (5 out of 5)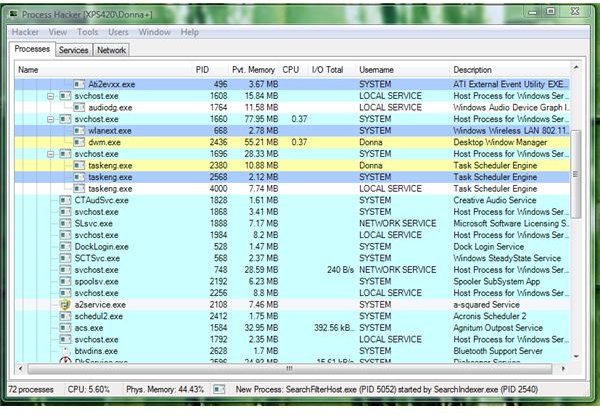 I'm impressed with the features of Process Hacker and its performance. When I tried other process manager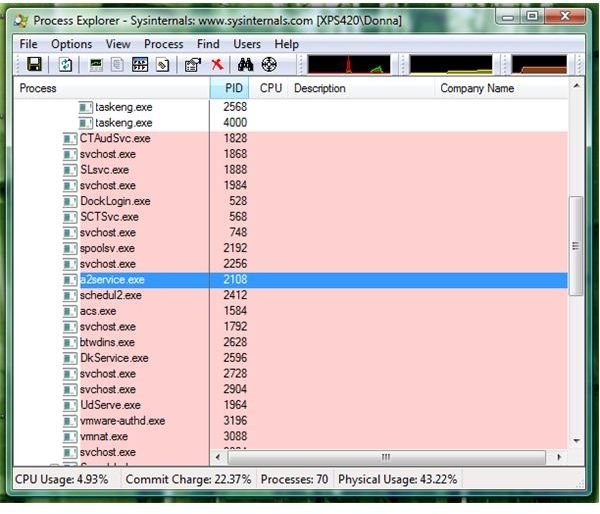 utility, it does not show all the details of a process while Process Hacker will display them all. The screenshot at left shows Process Hacker has the information for each process while the image at the right, using Process Explorer (a free Process Explorer by SysInternals/Microsoft) does not display information on some processes. Process Hacker's installer will optimize its performance during installation which is neat.
I've been running Process Hacker for a week now and it's only using 17 to 18MB of memory whenever I am busy checking the processes, services and network connections or if I just let it run so I'm notified of any new, deleted or terminated processes and services without my consent.
Images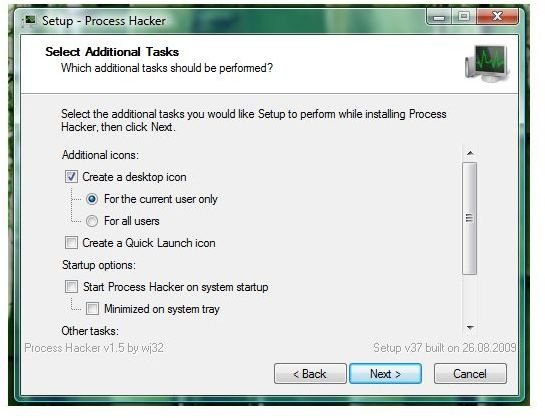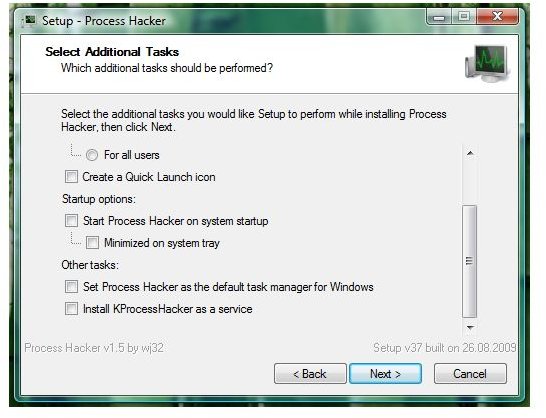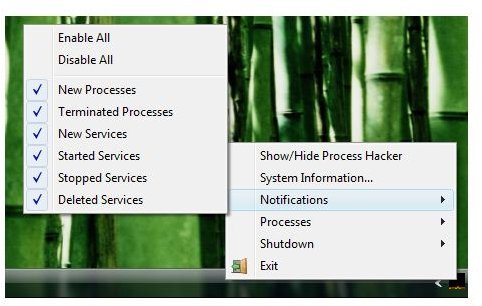 Price to Value (5 out of 5)
Process Hacker is free and open source software. You don't have to pay for it!
Conclusion
Process Hacker is a useful utility that is a must have and better replacement for Windows Task Manager. Highly recommended!