Seagate BlackArmor Review
Seagate BlackArmor is the brand name for a group of secure storage devices such as portable and external hard disks and Network Attached Storage (NAS). The BlackArmor® PS 110 is a portable hard drive as thin a CD jewel case with a storage capacity of 500 GB. In contrast to the PS110, which connects by USB, does the stylish external BlackArmor WS110 hard disk additionally have an eSATA port. The WS110 currently stores 1 or 2 TB, but you can expect that to rise at the speed of normal external hard disk capacity. The BlackArmor® NAS 220 NAS 420 & 440 Network Storage Servers then are capable of storing large data capacities over an Ethernet network, but we will focus here on the externally powered desktop and portable editions of Seagate BlackArmor business–grade storage.
PS110, WS110 and BlackArmor NAS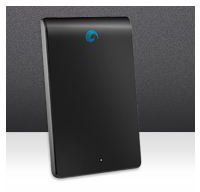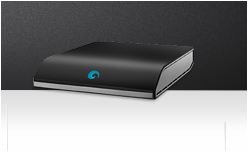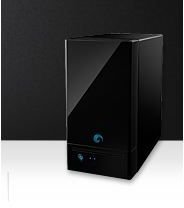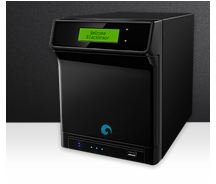 The Seagate BlackArmor external storage devices are robust and, at 7200 RPM spin rate, silent. What sets BlackArmor apart from common external storage devices is that when you buy Seagate BlackArmor than you also get an easy-to-use backup software called SafetyDrill+ to use with Microsoft Windows. SafetyDrill+ lets you backup your data to the BlackArmor WS110 or PS 110 external storage so that you are protected if your computer's hard drive crashes. On top of that is Seagate BlackArmor SafetyDrill+ capable of saving your entire system state so that it can be restored like a time machine should that become necessary. The technique is sometimes known as imaging and can be performed using the tools native to the most recent versions of Windows.
The Seagate BlackArmor business–grade storage furthermore lets you encrypt your sensitive data to a special partition of your BlackArmor device called Backup Secure Zone. Data residing on your secure backup zone is encrypted with the strong AES 256-bit algorithm and protected with a password. The Seagate BlackArmor hardware plus SafetyDrill+ as well as Backup Secure Zone make up the business–grade storage solution, which sells for a small premium compared to the price of pure hard disk capacity. If you need to protect you data from fire and flood that we recommend you have a look at ioSafe Solo which is discussed in Bright Hub's article ioSafe Solo Review: The World's Best External Hard Drive.
How the BlackArmor Compares to the Competition
Wondering how the BlackArmor stacks up against the competition? Read our article Seagate BlackArmor versus ioSafe Solo for some additional information!
References