Glary Utilities v2.14.0.711
Installation (5 out of 5)
Many software vendors require you to configure their software after you install it. With Glary Utilities, installation is fast and easy. Weighing in just under 6 mb, Glary Utilities is offered as freeware for home / non-commercial use and in a professional version. This software's typical setup is quick and efficient. Compatiable with any of the modern Microsoft Windows versions, I installed this great utility on to Microsoft Windows Vista and Windows 7 without any problems.
Installation and Setup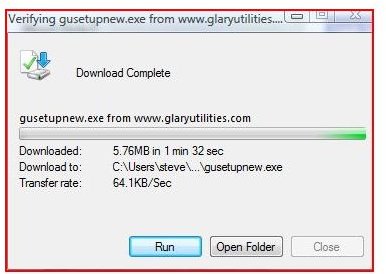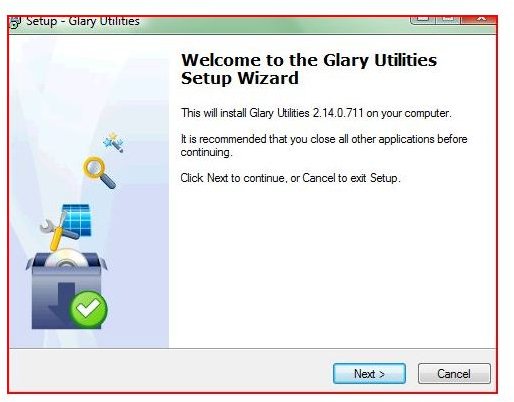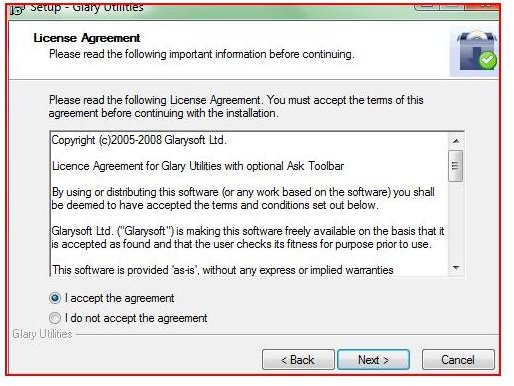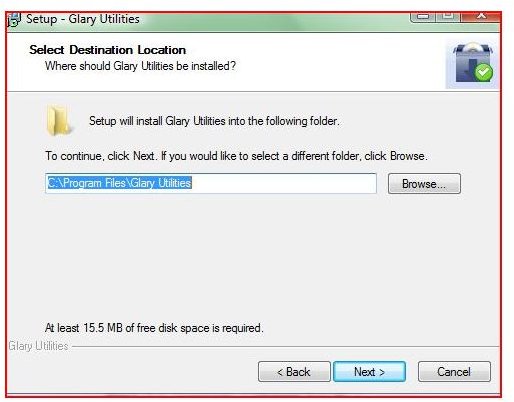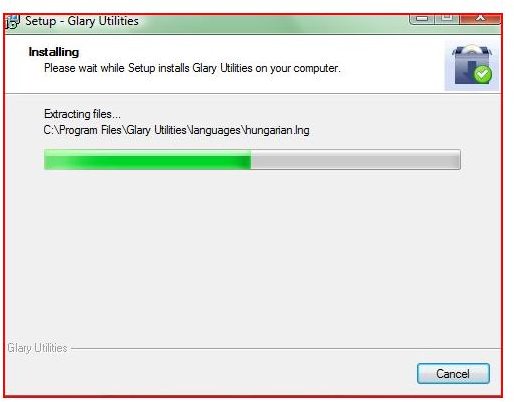 Features (5 out of 5)
By default Glary Utilities opens with their 1-Click Maintenance tab. Designed for the novice and professional, Glary Utilities manages to keep a simplex series of four tabs for easy navigation.
The 1**-Click Maintenance** tab analyzes and repairs the startup manager along with any shortcuts, cleans the registry, deletes andy temporary files, removes spyware and can delete your history if you elect to do so.
The Modules tab allows for the individual selection of over a dozen tools to optimize the use of your computer. These tools include a disk cleaner, shortcut fixer, registry cleaner, uninstaller, startup manager, memory optimizer, context menu manager, registry defragger, tracks eraser, file shredder, file undelete, file encryption, disk analysis, duplicate files finder, empty folders finder, file splitter, process manager and more.
The Status tab allows you to check the version of the currently running software. This shortcut tab allows Glary Utilities to be updated when improvements are available.
With this many features, Glary Utilities is loaded and ready to clean and protect your computer.
Glary Utilities Navigation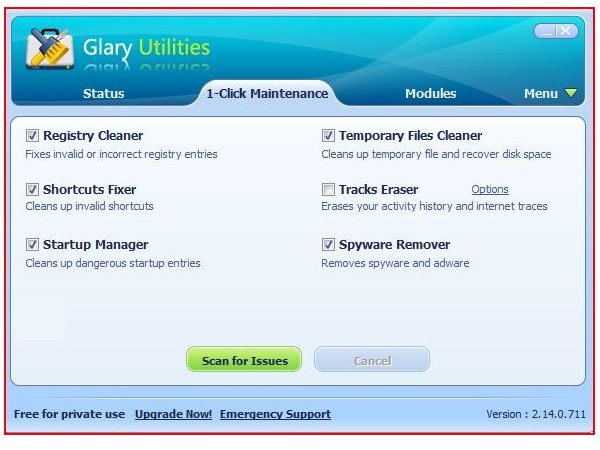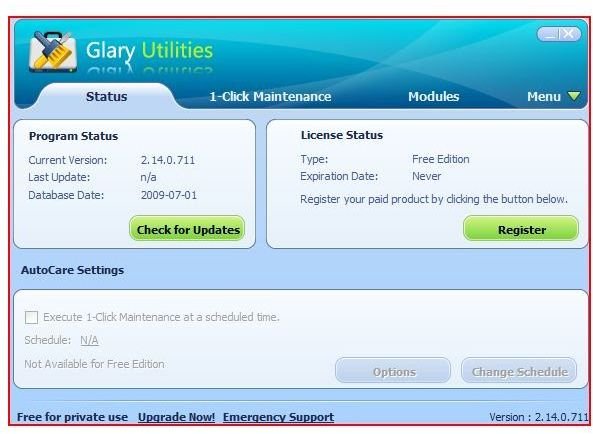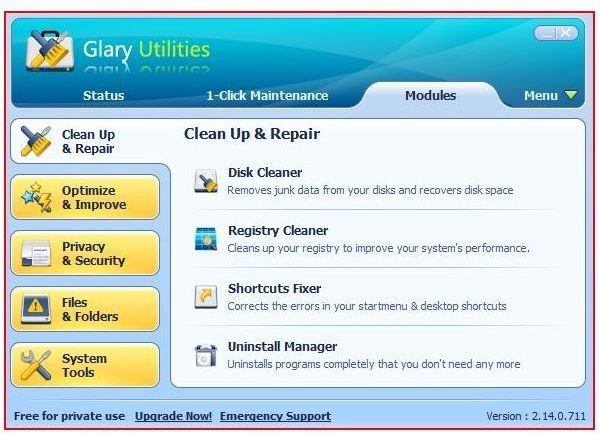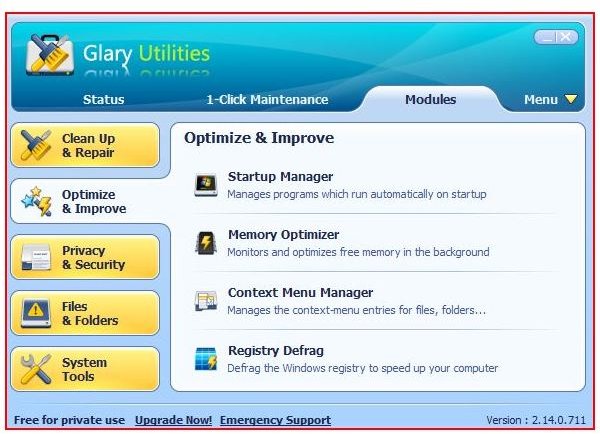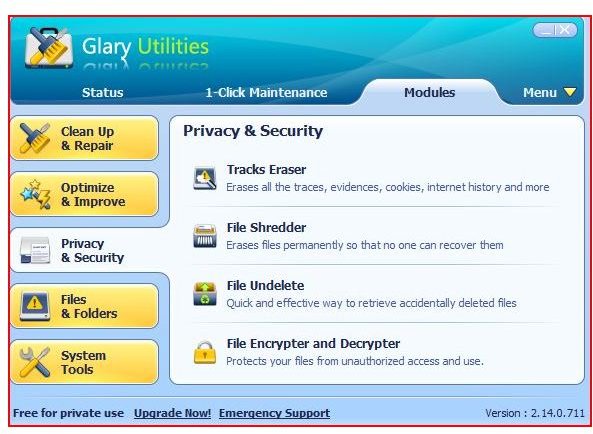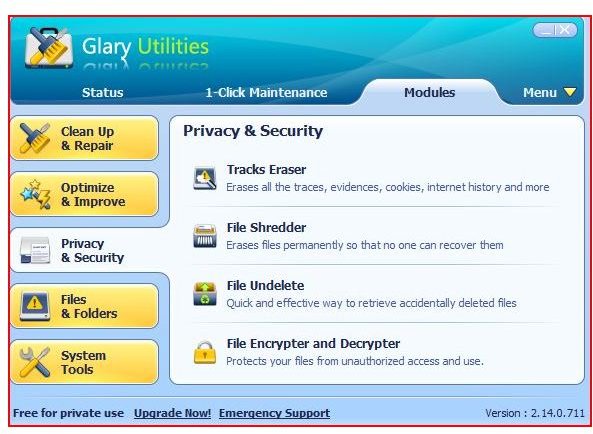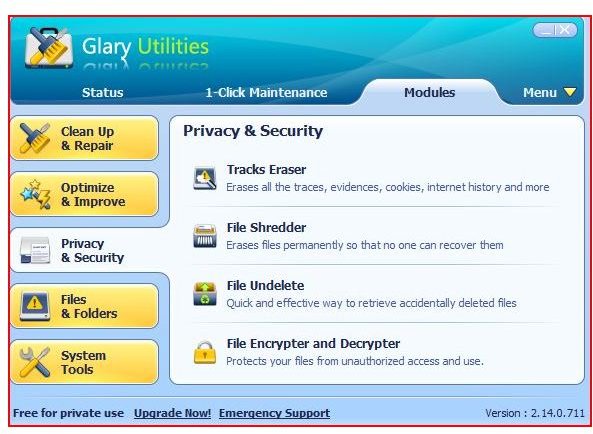 Performance (5 out of 5)
The use of the 1-Click Maintenance option is fast and very efficient. The removal of these temporary files helps keep your computer secure by not leaving trace files behind. This default option allows even the novice user to clean their computer. The performance of Glary Utilities is to be commended. Competitors' products often seem to scan forever. When comparing Glary to another vendor, each application found the same files yet the competitor's software took nearly twice as long.
With the File Shredder options and tracks eraser, these options help to protect your privacy online and offline. The File Shredder option helps ensure your critical and confidential files are deleted when they need to be wiped from your computer. With critical files being sensitive to 'who' uses them; Glary offers encryption for these files. The file encryption Glary Utilities uses is the Blowfish algorithm. This algorithm produces one of the best forms of encryption available. Encrypting and decrypting a file is easy and further options include the making of an .exe file to decrypt the file.
After examining temporary directories, Internet Explorer, Firefox and stored information on my test computer, the cleanup was fast and efficient. Glary Utilities continues to be one of the best and fastest applications on the market.
Using Glary Utilities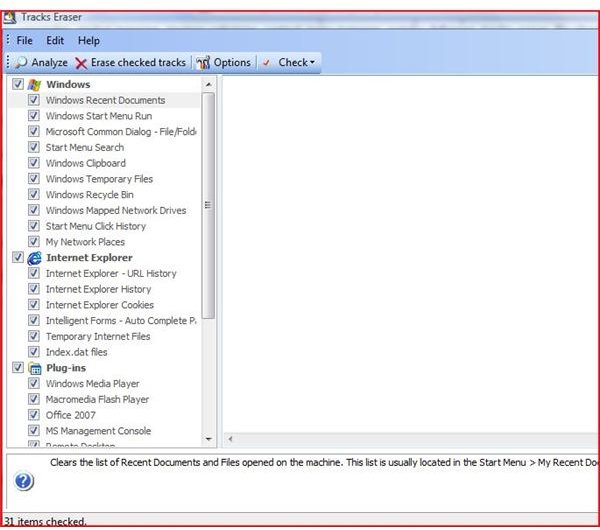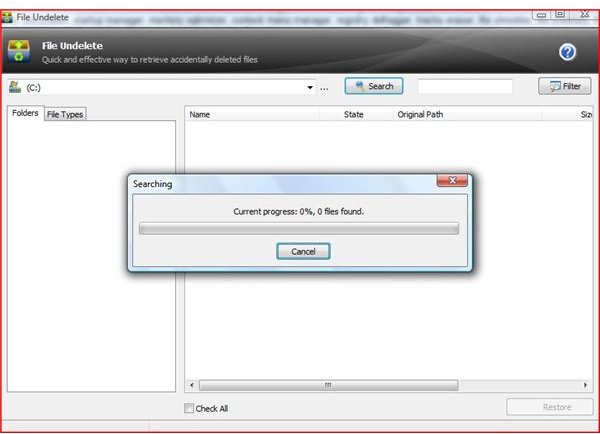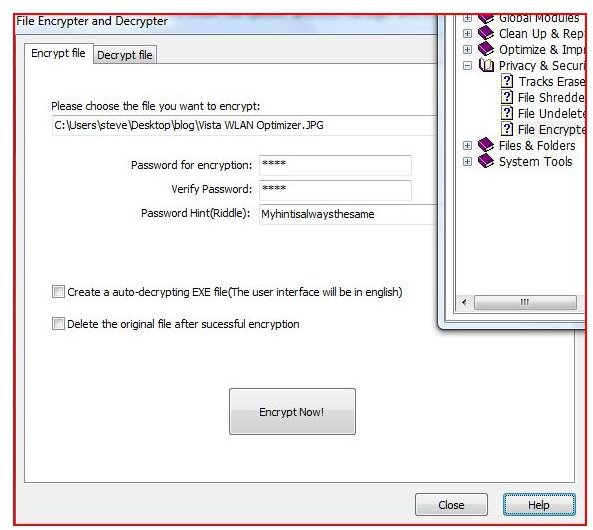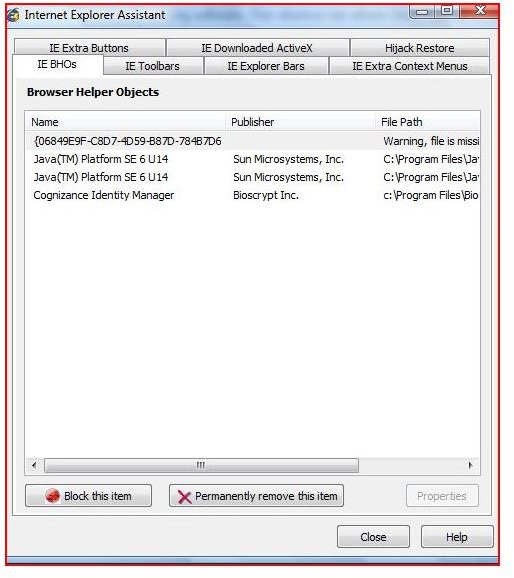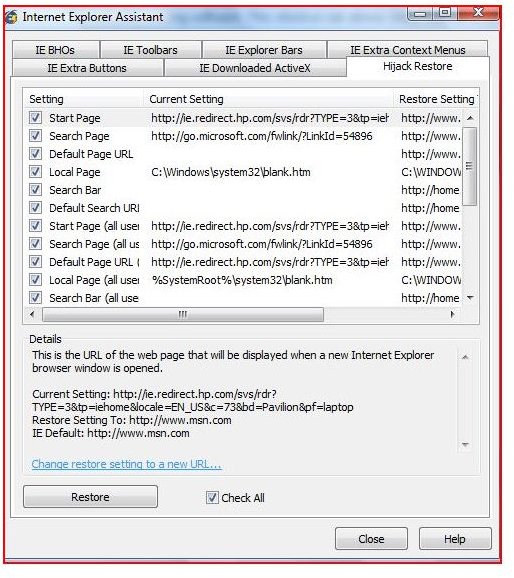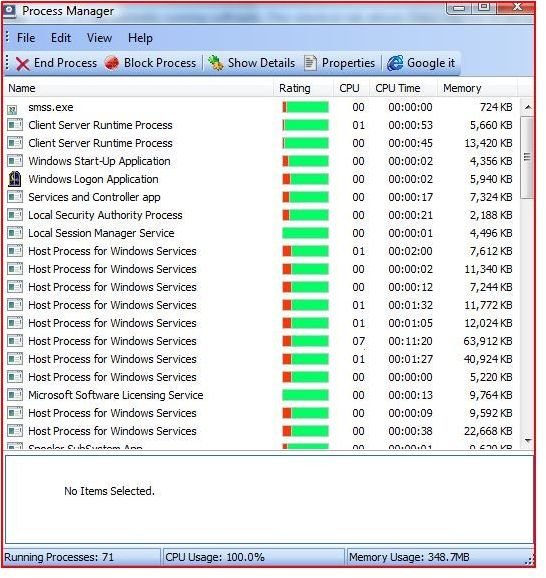 Value (5 out of 5)
Glary Utilities is available in a non-commercial fully functional freeware edition and a paid for Pro version. At $39.95 for the paid for version, this utility is a good deal all around and is one of the best utilities available on the market. Keeping your computer clean and free from malware and removing and encrypting sensitive files is one of the best security practices.