SurfRight's Hitman Pro Software Gets The Job Done!
Overview and Installation of Hitman Pro (5 out of 5)
The latest edition of Hitman Pro is Hitman Pro 3.5.1. It was created by the software company SurfRight, and the file can be obtained by download from https://www.surfright.nl/en/hitmanpro/.
There is no installation needed of a setup file, and the download was straightforward. The program can be run directly from the downloaded .exe file, and can be completed even by novice computer users. Hitman Pro is 4.5 MB in size and requires a a system running at least Microsoft Windows 2000 or above.
The Anti-Malware scan that was completed was indeed quite fast, and the software was able to use it scan cloud technology to classify files that were new to it. There is a full thirty-day license available that completely removes all traces of Malware.
Hitman Pro Images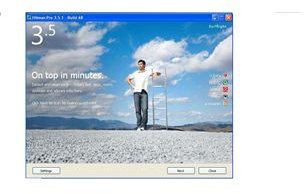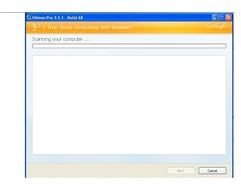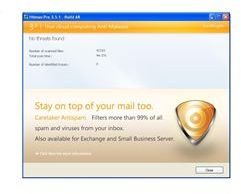 How Hitman Pro Protects (5 out of 5)
Hitman Pro protects a computer system using a number of ways. At the very basic level, it can remove rootkits, viruses, and other various spyware. After installation it will prompt the user to run a system scan to search for malware.
The system scan that was completed is able to search executables and registry files in a short time to detect malicious code. It will also return a computer back to its previous state, and create an entry in System Restore before removing any files.
Unlike some other software in this category, Hitman Pro 3.5 did not slow down the system. This might be due to the fact that it does not run continuously in the background, but rather a quick scan completed whenever, preferably at boot-up.
Hitman Pro has some of the following benefits:
It can recognize the difference between legitimate software that lacks a signature and malware. Some legitimate software without signatures can be reported as spyware by other programs without this feature.
The software has multi-language support. For example, it has language support for speakers of Dutch or German.
Has a very quick scanning system that allows a system to be scanned in quite a short time.
It can create a restore point before removing Trojans and viruses.
The software can also restore any changes made by infected files and registries entries
Spyware is automatically removed on boot-up
SurfRight has stated that Hitman Pro is the first software of its type that offers the scan cloud technology. A scan cloud is ingenious, because it does not require the user to constantly update from a database of virus definitions. Instead the computer is scanned using information from other anti-malware vendors. This is one of the reasons this Malware scan can be completed not only quickly but efficiently.
Recommendation of Hitman Pro (5 out of 5)
Hitman Pro is worth a download to your computer because it actually does what it says. Some anti-malware software can promise a lot with actually detecting or removing all malicious files, but not with Hitman Pro 3.5. This is a fast download, a fast scan, and a quick cleanup process.
One of the benefits of this software is that it does not require an large amount of files to be installed onto the computer, and the software does not slow down the system or take over. SurfRight has a winner here!