Finjan SecureBrowsing: A Free Security Extension for IE and Firefox
Introduction
Finjan SecureBrowsing extension of Firefox and IE is not rating a webpage or link based on reputation. It will scan for malicious codes and exploits on a website.
System Requirements and Installation (5 out of 5)
Finjan SecureBrowsing (FSB) requires nothing but IE6 or higher and/or Firefox browsers on Windows systems but it does not support earlier edition of Windows and IE.
It's easy to install FSB for IE and Firefox. You only need to ensure that IE is close prior installing FSB for IE while Firefox will restart after installing FSB extension.
Features and Options (4 out of 5)
The main feature of Finjan SecureBrowsing is to provide safety rating on links that it scanned.
Safe Searching using SecureBrowsing
FSB is working fine by scanning searches using Yahoo and Google search engines but when I test FSB using Microsoft's Bing.com, FSB will not scan or rate. When I tried FSB last year, it is working fine with Live.com search engine.
SecureTwitter inside SecureBrowsing
If follow someone on Twitter.com, you might want to add FSB on your browser because it is now scanning links that is posted by Twitter users.
The available options in using FSB are to display unsafe URL only or show all URLs (whether it's good or bad) and to allow or not the access of pages that FSB could not scan. A handy command in its icon allows you to check for SecureBrowsing extension's update.
If a person will proceed to visit a link with red rating by FSB,

to remind you that the page you want to view is not safe.
Effectiveness (4 out of 5)
Everyone knows that there is no single weapon to protect our computers from malware or malicious codes but we need to know if FSB will be able to rate the known bad pages from search engine results. I decided to search for keywords "screw spyware" in Twitter, FSB is able to provide a red rating on what it thinks page with adware.
I then tried searching for known rogue antispyware "Spybotsearch.net" but FSB gave it a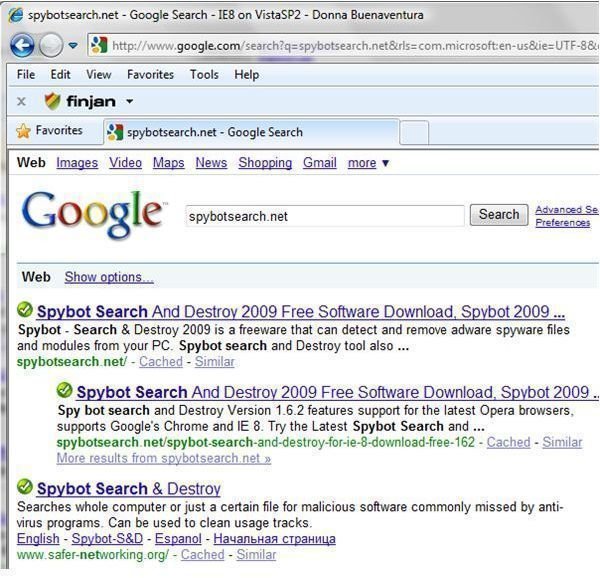 . Below are some screenshots of what else FSB has rated.
Images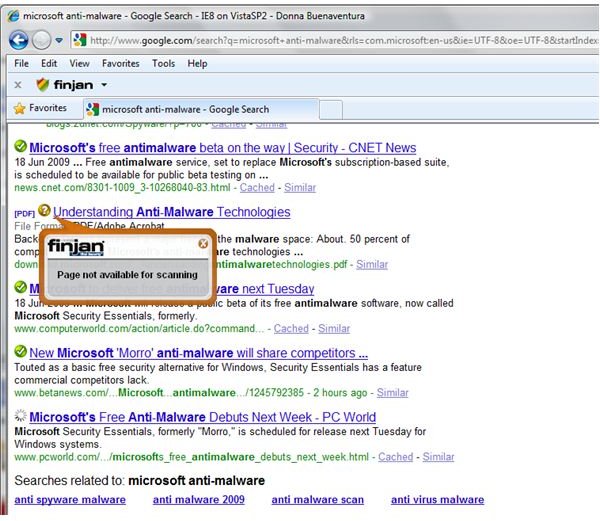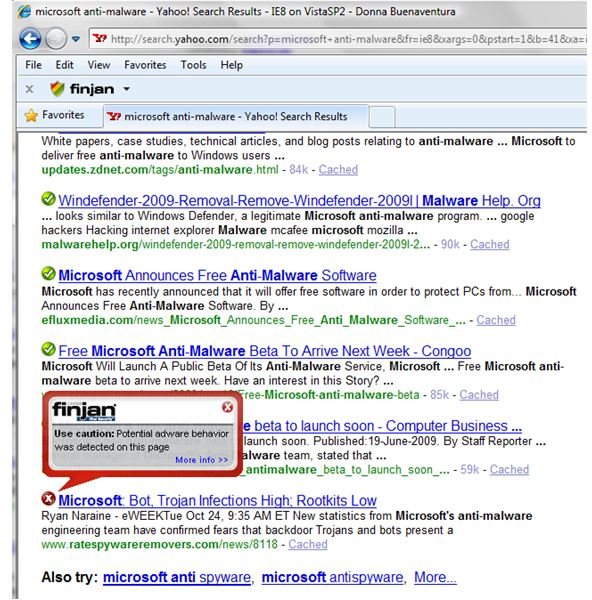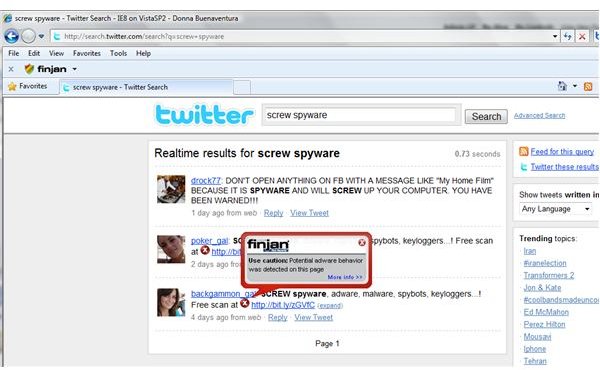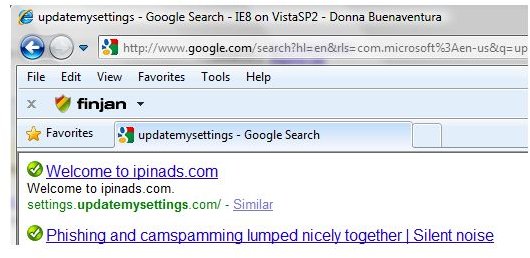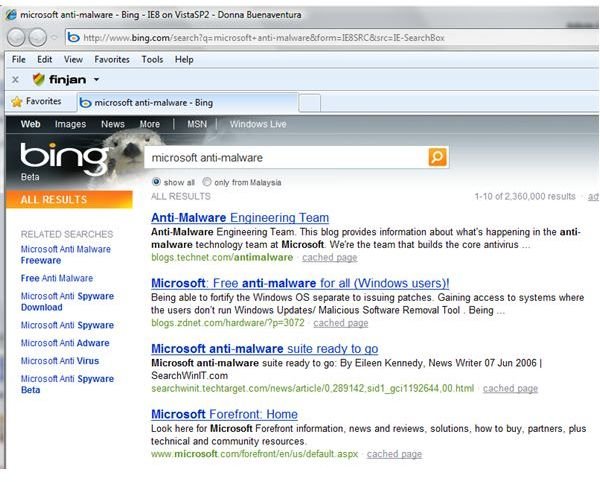 Price to Value (5 out of 5)
A no-cost browser security extension! It's free and useful security tool that will not hurt your pocket.
Conclusion
While SecureBrowsing will not rate all unwanted websites, it is worth to use because it is doing what it claim to do – to scan and show the scan results by showing a rating icon.
Comparison
Would you like to compare Web of Trust vs. Finjan SecureBrowsing? Check Finjan Secure Browsing or WOT: Which Is Better?