Recuva – The Best Free File Recovery Software
System Requirements (5 out of 5)
Recuva runs on 32-bit and 64 bit editions of Windows 7, Microsoft Windows Vista, XP, 2000 and 98. The vendor claims that the software also works Windows 2003, but I haven't test the recovery software on that server operating system. Piriform Recuva supports FAT and NTFS, as well as EFS file systems.
Installation (4 out of 5)
The install is easy. After the EULA you can change the default installation path. Hitting Next leads over to the options screen where you perhaps want to un-tick or disable Install optional Yahoo! Toolbar.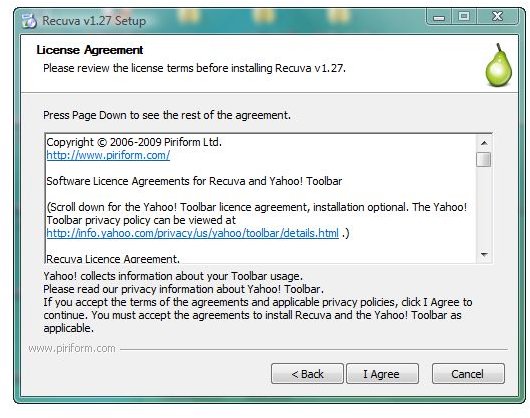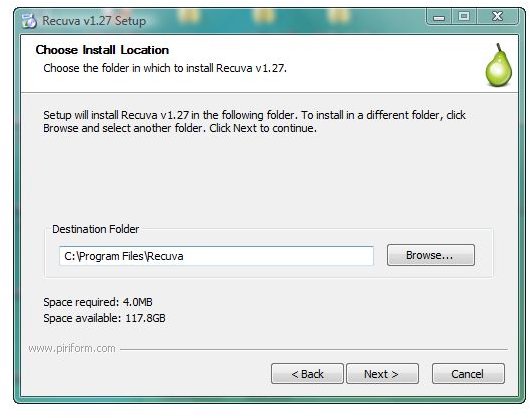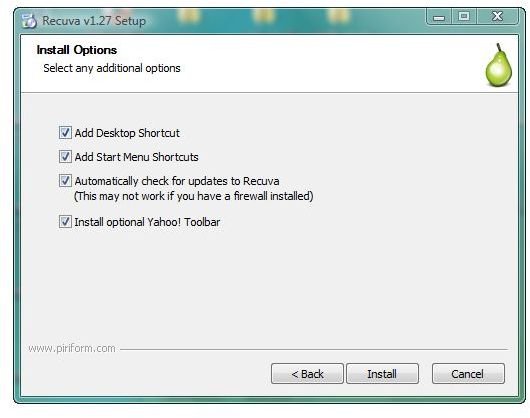 Features (5 out of 5)
Recuva is easy to use. By default the software runs a wizard which asks whether the deleted files are pictures, music, documents, video, or other (meaning all types of files). On the next screen you can help Recuva recovering your deleted file(s) by pointing to the location where they were stored, e.g. removable drive such as USB, "My Documents", The Recycle Bin, or any specific path.
The more information you give to the software the faster it will find and let you recover the deleted file. The I'm not sure option searches everywhere on your computer, but this might take a while depending on hard disk size of your computer.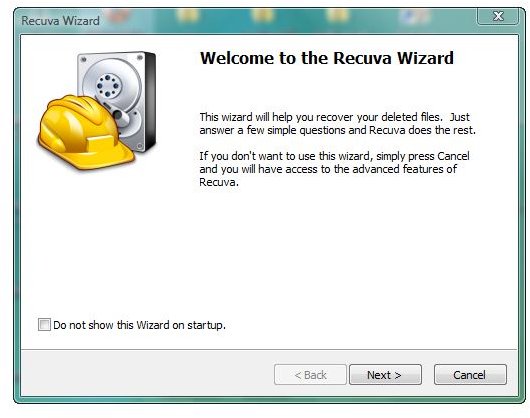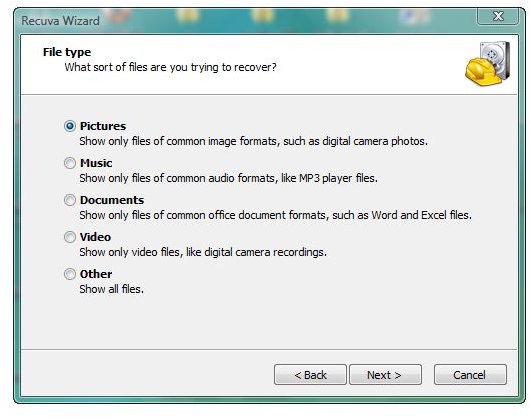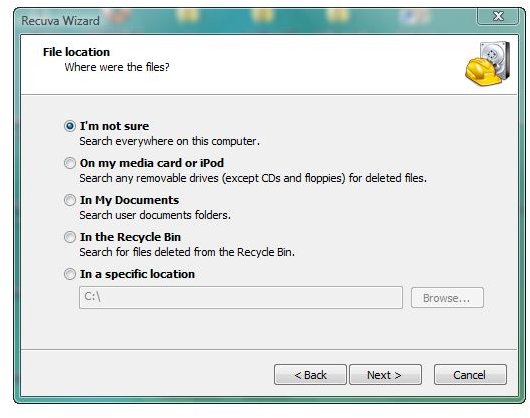 If the first pass of running Recuva did not find the deleted object start the wizard again and tick the deep scan option on page number four, then re-run the search. In the result window you can view and select the deleted object. Then press Recover, and, if possible, restore the deleted object onto a different drive for optimal performance.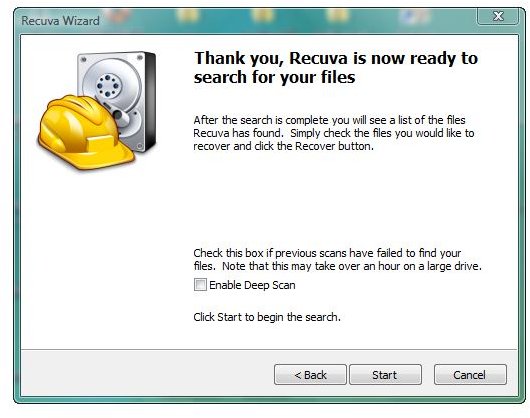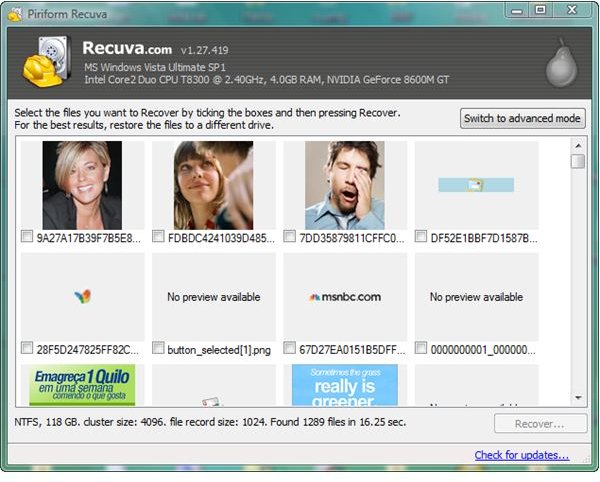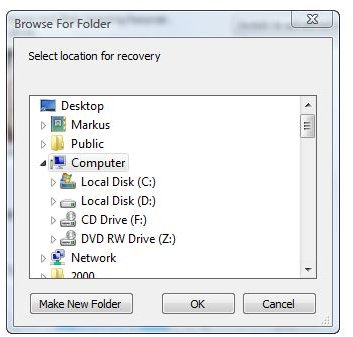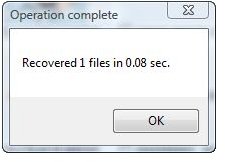 In Advanced mode, under Options, Actions you can configure Recuva to show hidden system files, zero byte files, securely overwritten files, as well as scan for damaged files or files to be recovered from formatted disks. Additionally, you are given the option to restore folder structures.
On top of that can you select the security algorithm to be used if you are going to securely overwrite (wipe out) files found by Recuva. The overwrite feature is available by right-clicking the file in the Recuva scan result window.
Performance (5 out of 5)
I have tested Recuva in different scenarios and was very positively surprised about the speed and accuracy of the result. All recoveries worked well and the undeleted files were intact.
Interface (5 out of 5)
The interface is straightforward. In particular I found its wizard intelligent and helpful. In Advanced mode, Options, you can change the default view and configure Recuva for displaying its interface in another language out of a multitude of available options.
Help and Support (5 out of 5)
Piriform Recuva has a great online help including guides, technical information, FAQ's as well as forum, where you can turn to for support. In fact I have been looking for a particular piece of information in the forum and instantly found a hint which helped me understand the overwrite options explained in the features section above.
Price to Value (5 out of 5)
A superb tool for free! Recuva is great free tool to recover accidentally deleted files. It easy to use, very capable and well documented. Not only does it suit the home user who might have erased an image or piece of music but Recuva also helps IT administrators and supporters when users call them to recover company documents which were stored on desktop and laptop computers.
Reference
Recuva Website: https://www.piriform.com/recuva
Screenshots taken by the author