Outpost Firewall Free: Simple Free Protection for PCs
Introduction
Agnitum has released a free version of its firewall, Outpost Firewall Free (OFF). The product is similar to Outpost Firewall Pro, but more basic. According to a comparison chart, OFF only has a firewall, host protection (like an HIPS, which alerts to suspicious actions), and self protection.
For users who just want something simple, free, and good, Outpost Firewall Free is ideal. But note that it does not appear to officially support Windows 7, yet.
Installation (4 out of 5)
Installation was easy and painless, although not particularly speedy.
After the installation was over, a restart was needed to get everything up and running.
Installation Images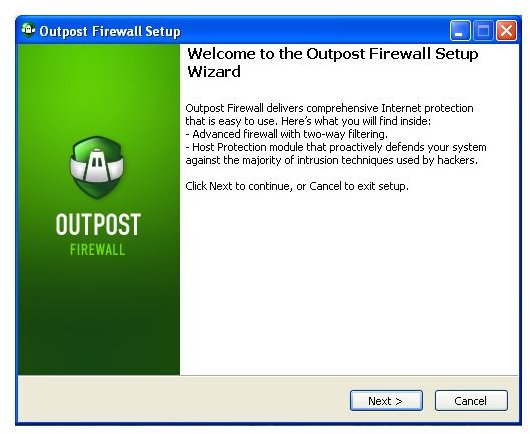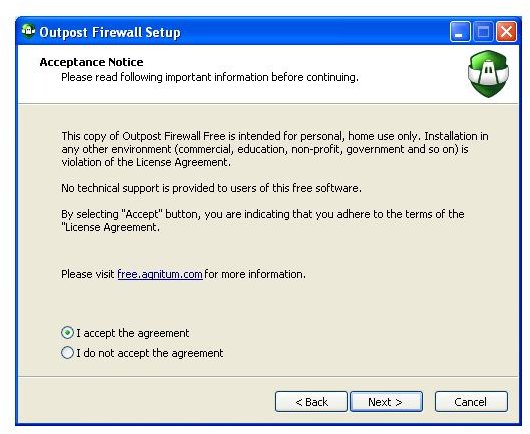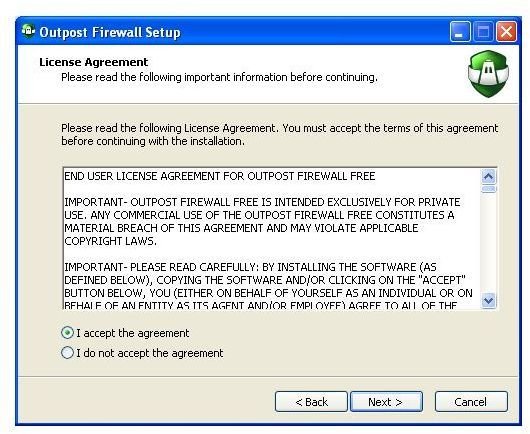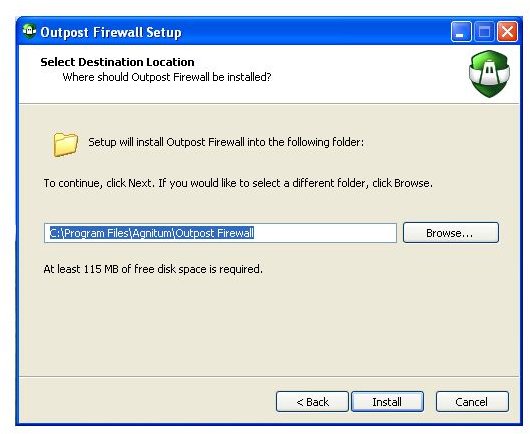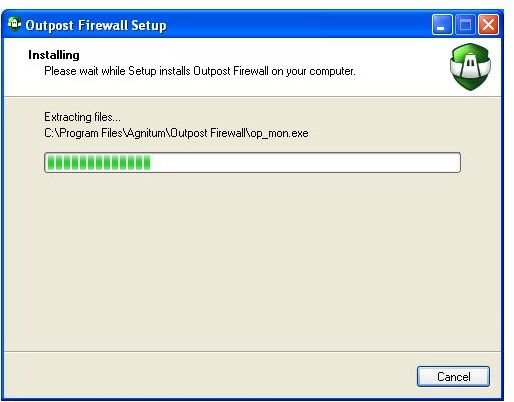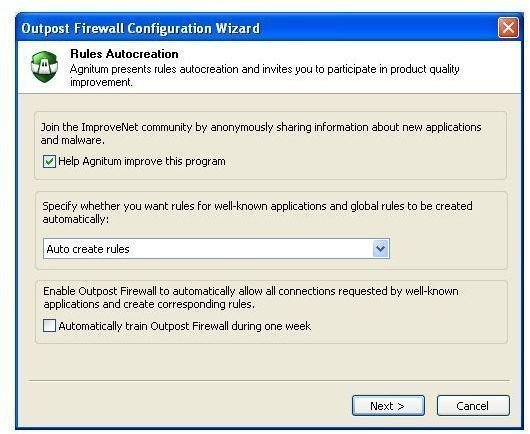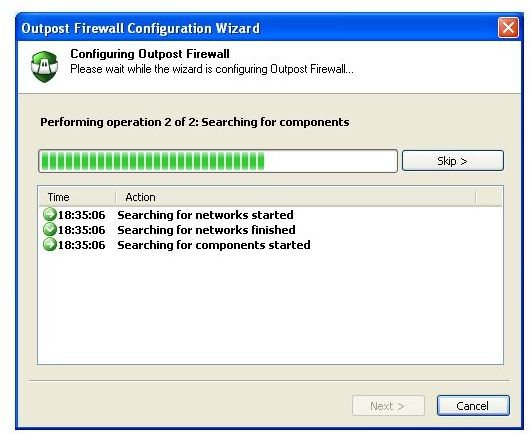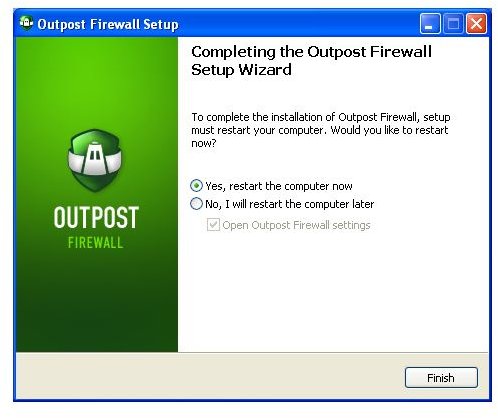 User Friendliness/GUI (4 out of 5)
Outpost Firewall Free's GUI (Graphical User Interface) is simple and easy-to-navigate. The "My Security" section gives you an overview of its status and settings.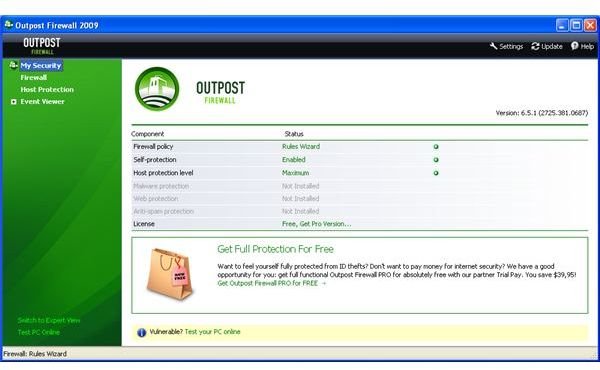 In the "Firewall" section, the current network activity is displayed.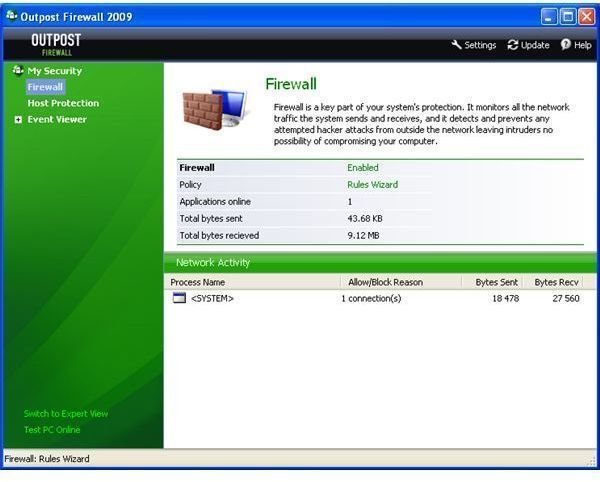 The "Host Protection" section.
See the "Event Viewer" for actions taken by OFF.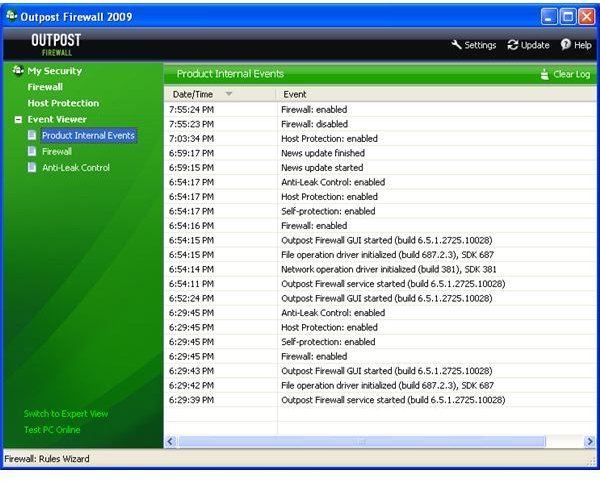 The GUI is quite plain, but unlike some, it is easy to understand and navigate around.
Settings (4 out of 5)
While Outpost will work perfectly well - and provides good protection - with its default settings, experienced users will be pleased to discover that the product is extremely customizable.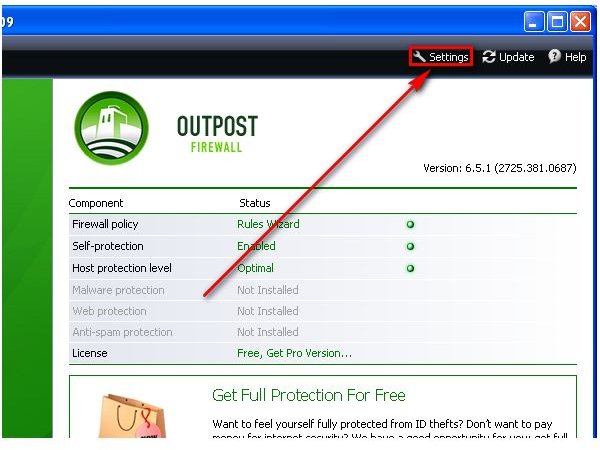 Although the help file will explain this more in detail, I want to skim over the sections in the settings window. The titles are in bold and underlined if they are sections, or just in bold if they are a main component of the section they are under.
General
Operation Settings - Normal, Background, or Disable. Background hides OFF's tray icons and windows. It also hides alerts, so you can set what the firewall policy will be in background mode in the "Firewall" section of the settings. In addition, according to my tests it appears to be that when in Background mode, no Host Protection alerts are given and every action is allowed.
Self-Protection - Here you can enable or disable OFF's self protection, and add exclusions.
ImproveNet - In this section, there are options to join "ImproveNet" and to automatically create rules from well-know apps.
Application Rules - Create, edit, or delete rules for applications. Screenshot
.
The Application Rules section is fairly important, so I will explain it some more. There are three columns, two of which are "Network" and "Anti-leak". "Anti-leak" is part of Host Protection, and it protects against programs using techniques to "leak" data to the internet.
Under these columns, a color-coded box shows what kind of rules are made for the application. Red = all blocking rules; Green = all allowing rules; Yellow = some blocking and some allowing rules; and a small dot means no rules.
Double-click on on application to view and modify its rules.
Firewall - Change the firewall policy and some advanced settings here. Screenshot
. In two sub-sections there are "Network Rules" and "LAN Settings".
Host Protection - Enable/disable host protection, adjust the level of host protection, and manage known components here. Screenshot
.
Logs - Change logging settings in this section. Screenshot
.
Conclusion (4 out of 5)
Outpost Firewall Free provides rock-solid protection at a price that cannot be beat. The product is easy enough to be used by beginners while also providing enough customization options to keep even the most adventurous user happy.
Images of OFF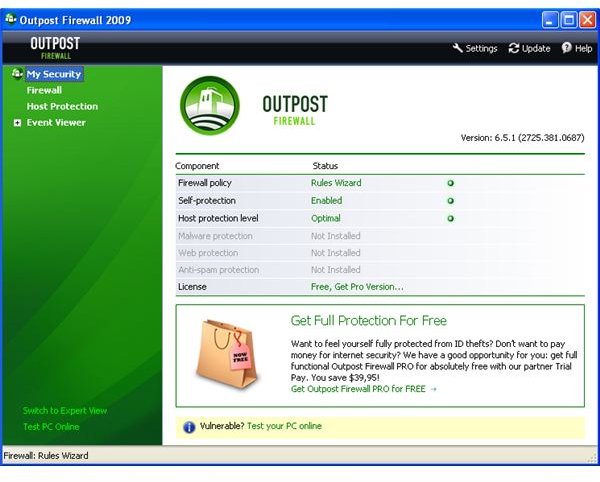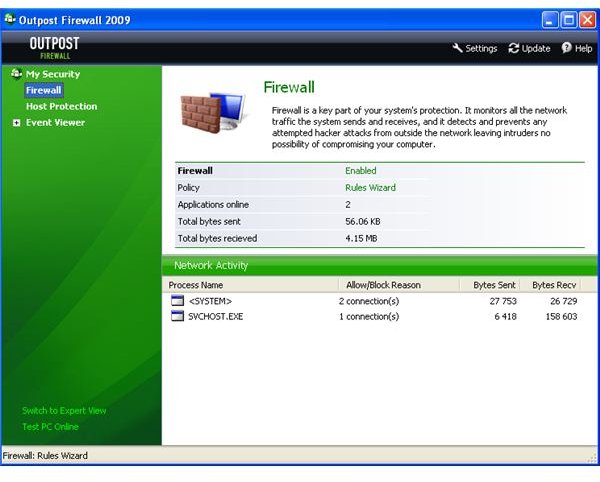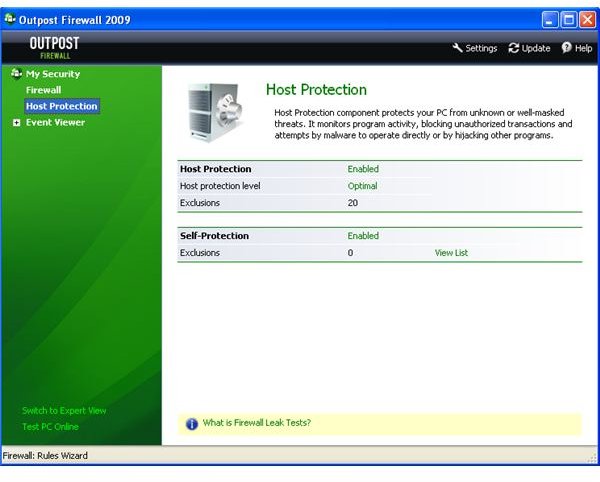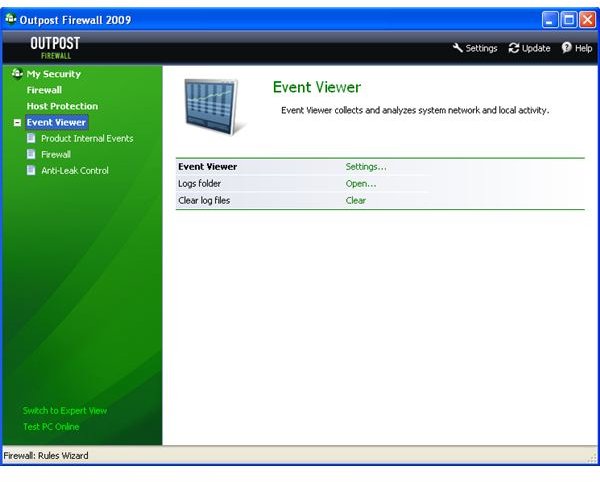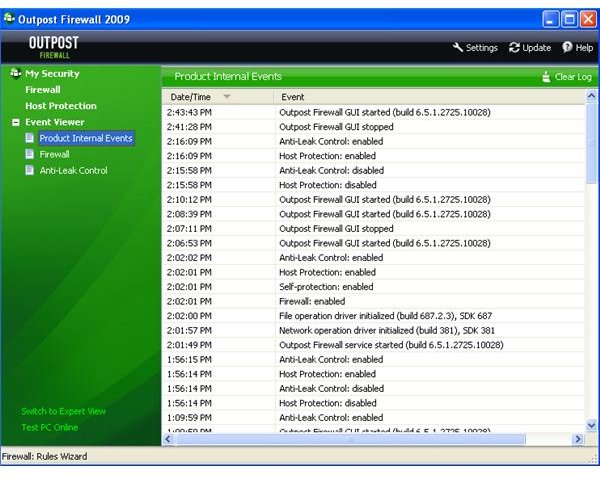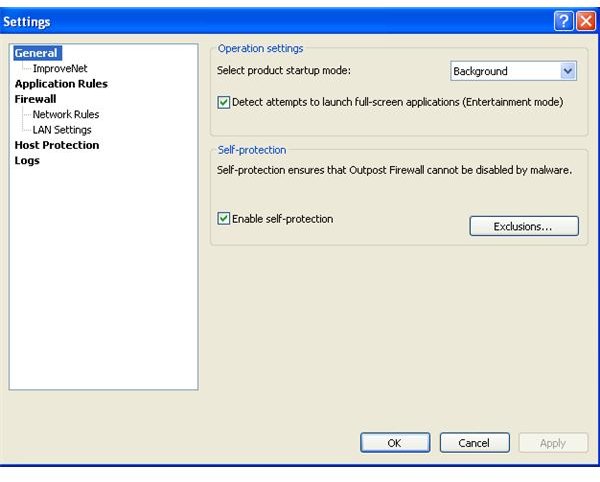 More Reviews!
Be sure to check out our reviews of other leading firewall and security solutions including GeSWall, Comodo Internet Security, ZoneAlarm Free and Ashampoo Firewall Free.