www.HashSum.com - Top online Hash and Checksum Calculator Reviewed
www.Hashsum.com is a free website which uses the latest technology for hosting an embedded online cryptography calculator supporting popular checksums and security hash algorithms. You can use these fingerprints, checksums, message digests and hash values to verify file integrity such as in case of, for instance, downloaded files by comparing the value generated online at www.Hashsum.com with what the value the vendor has put on its web site to find out whether a file has been altered.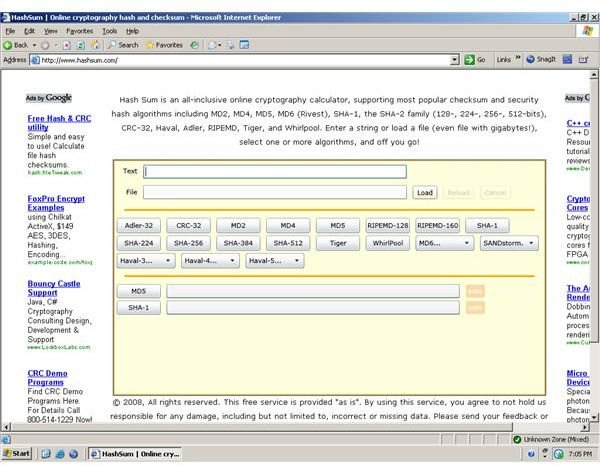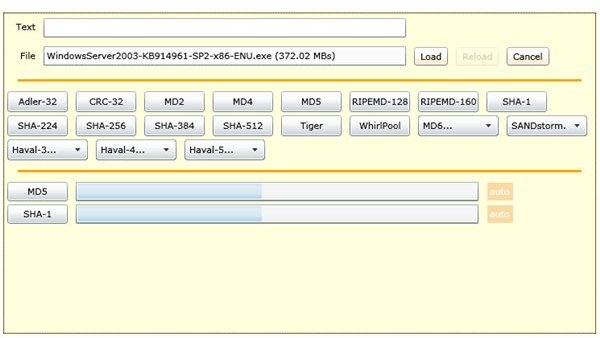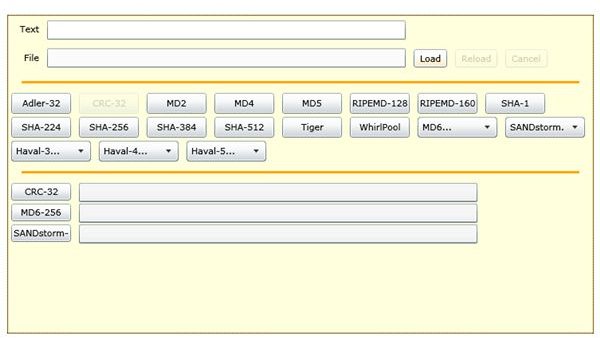 System Requirements & Interface (5 out of 5)
All you need is your Web browser and the small Microsoft Silverlight plug-in which you can download from www.Hashsum.com should you not already have it installed on your computer. It's as simple as that!
Features (5 out of 5)
On www.Hashsum.com you can load a file or enter a text string to have its checksum or hash values generated on the fly. The site generates MD5 and SHA-1 outputs by default, yet you can easily change it to CRC-32, Adler-32, MD2, MD4, RIPEMED-128, RIPEMED 160, Secure Hash Standard SHA-224, SHA-256, SHA-384 and Tiger.
Additionally, Whirlpool, as well as the 224, 256, 384 and 512-bit variants of MD6 and the Sandstorm algorithms are supported along with three variants of Haval 128, 160, 192, 224, and 256-bit implementations.
To arrange which algorithms are to be used by www.Hashsum.com just toggle the labelled buttons.
Please note that thanks to Microsoft Silverlight technology you can load very large files as the Hashsum.com online cryptography calculator runs in your browser.
Performance (5 out of 5)
I have used www.hashsum.com repeatedly and have always seen a fast response from the site. In my experience, for a file sized 572 MB, the online cryptography calculator needs as little as 6 seconds to calculate a CRC-32 cyclic redundancy check - or 13 seconds if MD5 is used - almost as fast as locally installed hash and checksum utilities.
Help & Support (4 out of 5)
This free service of www.Hashsum.com is provided "as is", and self-explanatory. In any case, on the website you find the email address of the owner who appreciates feedback and is very helpful.
The Bottom Line
www.hashsum.com is the right place to go for to checking file integrity by means of popular hash value and checksum algorithms, particularly if you do so only from time to time. If you would like to have a hash and checksum utility installed on your computer then I recommend you check out Top Free Hash and Checksum Calculators which are not only free but also offer additional advantages.
References
Author's own experience

Screenshots taken by the writer