STOPzilla: Stops Spyware in its Tracks
Spyware
What is spyware? Spyware is malicious software that directly affects how computers are used. This rogue software can prevent computers from getting on the internet, cause the computer to travel to sites that attempt to steal your identity or compromise the data you have on your computer. Every year millions of computers are infected with spyware and malware that renders many of the computers useless until they are repaired or reloaded. STOPzilla will protect your computer and the data that it holds.
Installation (4 out of 5)
The installation of STOPzilla was quick and easy. STOPzilla's application downloaded the latest files as it installed and started monitoring for spyware immediately. STOPzilla's installation did not interfere with any other applications (security) that was running on my test computer. STOPzilla used very little memory resources either during the installation or after it installed. (approximately 19 MB). The regisation process was also quick and easy.
Features and Performance (5 out of 5)
STOPzilla is loaded full of dozens of features that help to protect your computer from spyware and malware. STOPzilla has six primary areas that guide you through different areas of protection. When I tested it against it against various spyware, it detected everything putting it right up there with the very best spyware blockers.
Home The Home page helps to protect your computer's privacy by erasing both history and cookies. This area of STOPzilla is an easy to use interface that shows the current version and can be used to enable or disable items including getting the latest updates on definition files.
Scanner The scanner allows you to scan at different levels and shows the individual items that will be scanned. This also allows you to view the scan results and allows you to delete findings.
Active Enforcers Each of the following areas can be configured allowing the Browser, Network, System, Run Time and Auto Start to be configured and protected. This easy to use layout can be used by the most novice user and is thorough enough to cover every area needed to provide protection for your computer. By protecting the winsock, network and hosts files, this ensures that your network connection is not interrupted and your computer is still able to get on the internet.
Settings The settings area controls how your computer uses STOPzilla and how spyware will be handled.
Quarantine Area Spyware can be held in this area rendering it harmless to your computer. The default settings purges this quarantine after 30 days ensuring that the spyware is removed from your computer.
Pop-UP Protection STOPzilla's Pop-UP Protection stops pop-ups and controls javascript. This is particularly important for surfing the internet today to avoid being infected by this type of malicious activity.
SITEguard SITEguard is a database of malicious internet sites that are known to deliver spyware to countless visitors (Phishing sites). This protection protects your computer from going to these sites if you click a malicious link to one of these sites from your email client. Updates are available for this portion of STOPzilla.
Scheduler and Tools STOPzilla's Scheduler and Tools allows for the scan and update schedules to be set to ensure your computer is fully protected. The Event Log and Diagnostic scan allows you to view what is happening with STOPzilla and can send diagnostic information to the STOPzilla team for analysis.
Installation and Configuration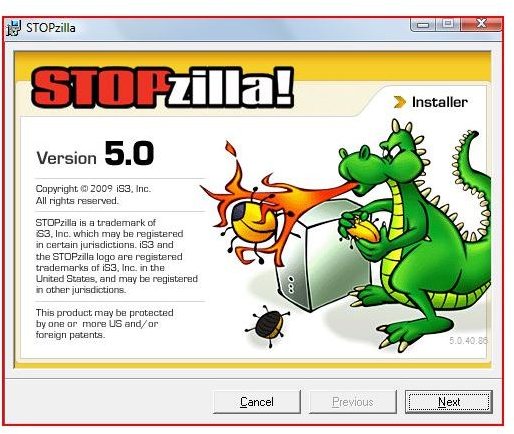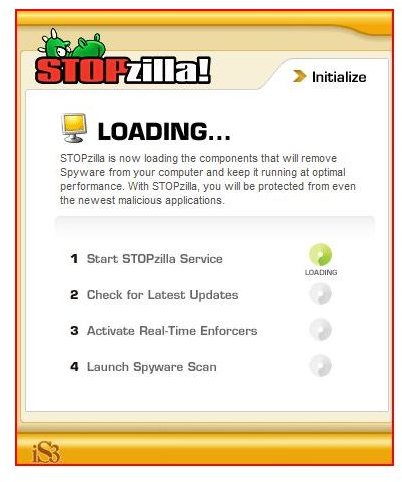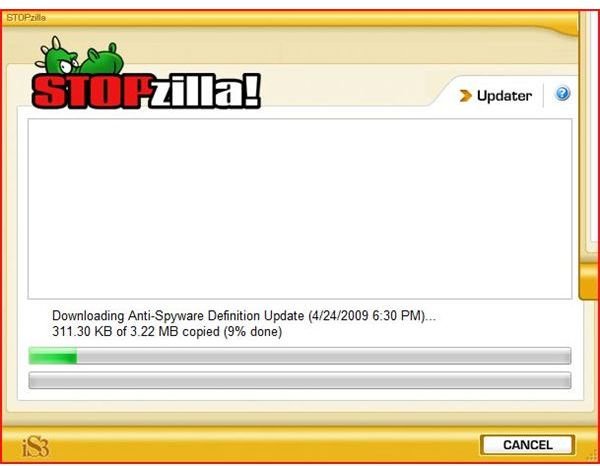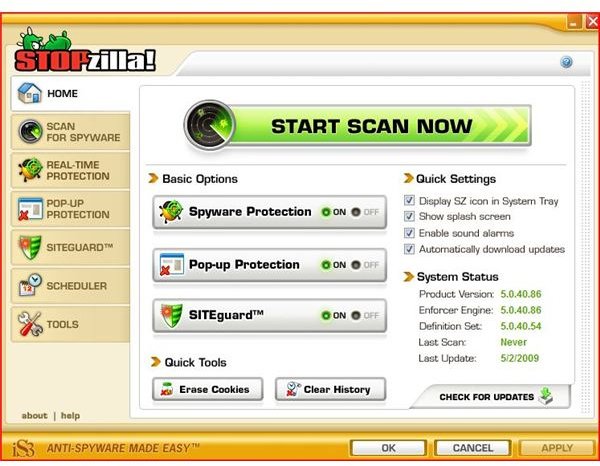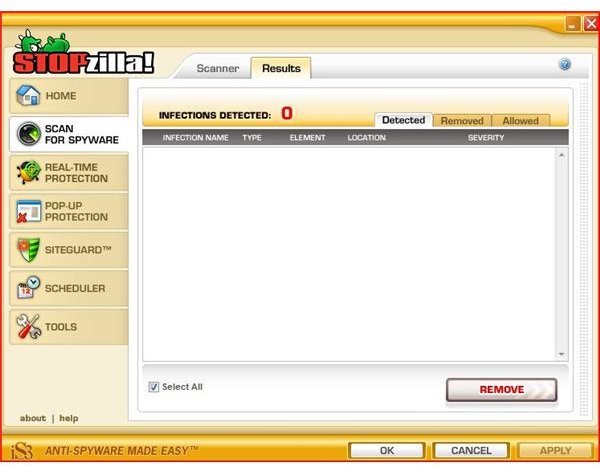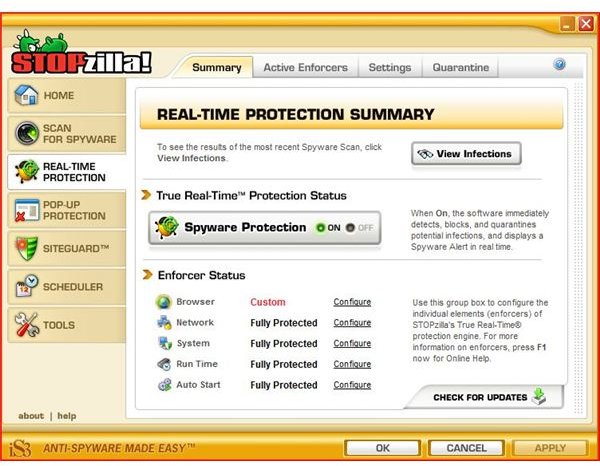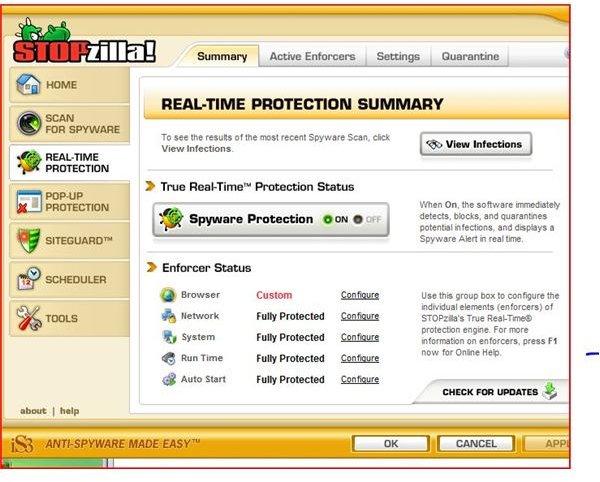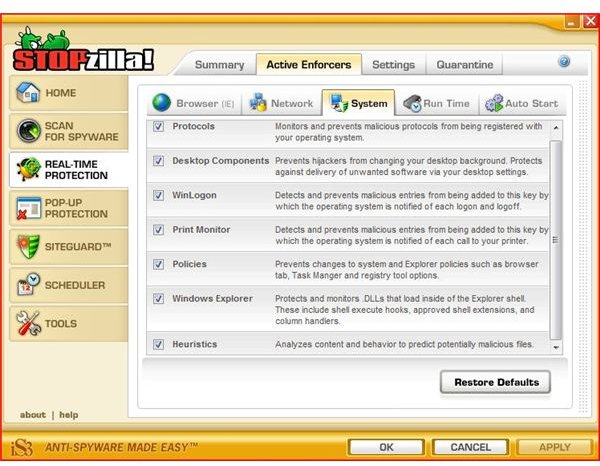 Price To Value (5 out of 5)
STOPzilla is undoubtedly one of the best ways to protect your computer and data. The product is easy to use, has excellent detection and removal capabilities and, at only $9.95 for a 12 month subscription - for $39.95 for a lifetime subscription - represents extraordinarily good value.
The Bottom Line (5 out of 5)
Before commencing this review, I had some concerns about STOPzilla. It's not as well known as other spyware blockers - such as Ad-Aware - and I really wasn't sure how well it would perform. Those concerns, however, proved to be completely unfounded. STOPzilla stopped everything I threw at it. In short, STOPzilla is an excellent product that offers great protection at a great price. Five thumbs up! Highly recommended!
More Reviews!
Be sure to check out our reviews of other leading antivirus and security products including ESET Smart Security, Norton Internet Security, Kaspersky Internet Security, Comodo Internet Security and Webroot AntiVirus with AntiSpyware.
Web Security Tips!
Looking for advice on staying safe online? Check out Bright Hub's numerous web security tips including How To Check If a Website Is Safe, ShuURL: Safe URL Redirection using Web of Trust, Top Two Free Hosts File Managers, How to Control Cookies in Internet Explorer, How to Block Third Party Cookies in Internet Explorer 7, Using ZonedOut to Manage Internet Explorer Security Zones and Securing Your Web Browser's Homepage.