Why use Revo Uninstaller?
Removing software is not most people's favorite task - especially if they don't have a backup or restore point to depend on if anything goes wrong. Some uninstallers will leave traces such as folders, files and registry entries that do not use huge amount of space but users who want see no traces for privacy or maintenance reasons have to manually locate and search the remnants of uninstalled software or removed files.
The Add/Remove Programs Utility in Windows does not meet the needs of many people because it will not scan the system for all the files that may have been added on the system. It only lists the installed software and will launch the built-in uninstaller of the application being removed. If the uninstaller of a program is buggy, some users will encounter a corrupt uninstall experience. I often come across this scenario when I'm beta-testing software, but it can also happen with stable programs. This is why I'm glad that there is free utility called Revo Uninstaller - a replacement for Add/Remove Programs utility in Windows.
Revo Features, Editions and System Requirements (5 out of 5)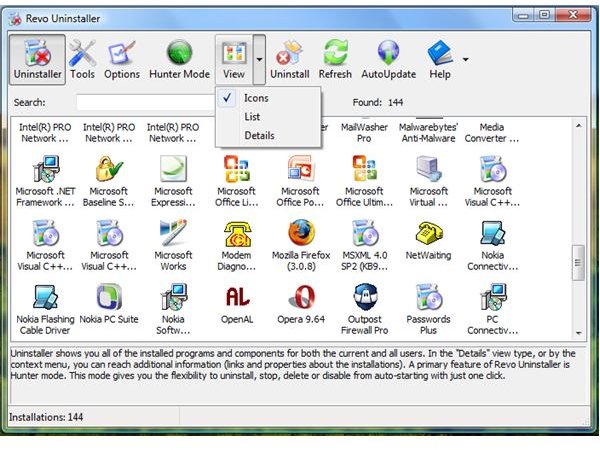 Revo Uninstaller's main feature is to remove a program using advanced method (if selected). The Advanced method will remove not only another program but will scan the hard-drive for any folders and entries (including registry entries!) added by program being removed. Revo Uninstallers will scan the system before removing and the user has the option to re-scan again after the removal.
Other features of Revo Uninstaller
– This is my favorite feature in Revo Uninstaller for it is genius and unique! You can choose to drag and drop an icon to remove the program associated to the icon, kill the process or remove a difficult to remove program or file. It's easy to remove a program without the need to browse the list of programs.

Revo Uninstaller has Autorun Manager, easy access to several Windows tools, Junk files cleaner and TracksCleaner of popular browsers and Office programs

Automatic program update checker is also included in the program. It will check for updates once a day. This feature is enabled by default.
Revo Uninstaller can be installed on Windows 2000, XP and Vista computers. Another edition of Revo Uninstaller is Revo Uninstaller - Portable edition that requires no installation and can be stored in any removable device e.g. flash, USB, pen drives. Note that Windows XP users can take advantage of Windows security updates removal using Revo Uninstaller. This option is not available in Vista
Performance and Uninstaller Modes of Revo Uninstaller (5 out of 5)
When removing a program using Revo Uninstaller, the user has the option to use any of below method:
Built-in mode – this is using the built-in uninstaller by a program that users plan to remove. This is similar method in use by Add/Remove Programs utility in Windows
Safe mode – it is the fastest mode to uninstall a program. It will use the built-in uninstaller and will scan for hard-drive and registry to delete
Moderate mode – it will use the safe mode function in addition to scanning common places of the registry and hard-drive
Advanced mode – This is the slowest mode but it will perform a deep scan to remove all traces by a program
I like the fact the Revo Uninstaller creates a restore point prior removing a program. When I let it remove a program, it did not cause any slow down or high CPU usage on a test system. The program's step by step removal process is so easy to understand that any beginners will be comfortable using Revo Uninstaller.
Tip: Do not restart the computer when the built-in uninstaller of a program prompts for a reboot. Let Revo Uninstaller finished the job and reboot only when you're done re-scanning for left-over files, folders and registry entries.
Revo Uninstaller: Screenshots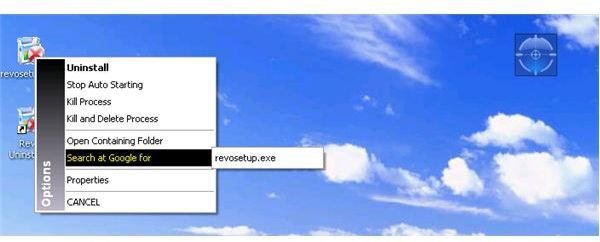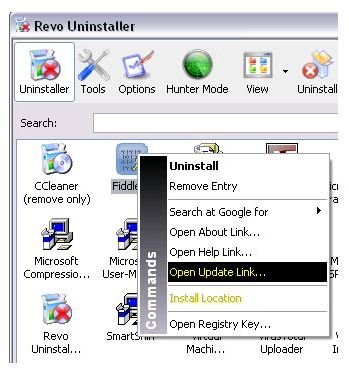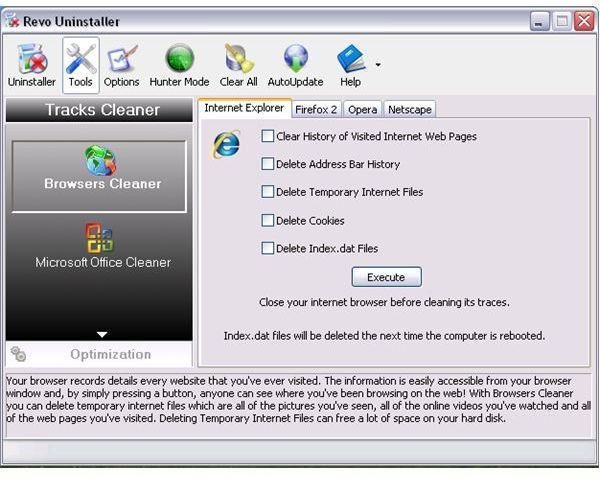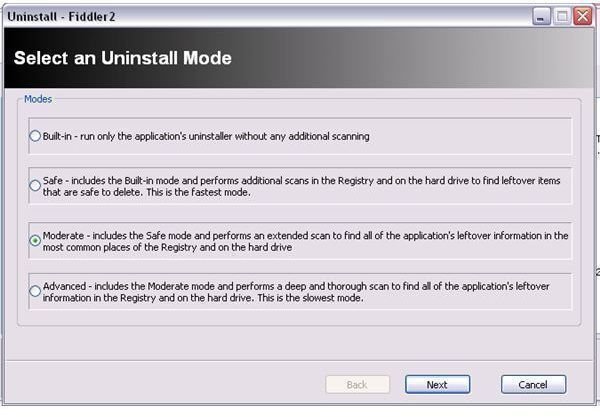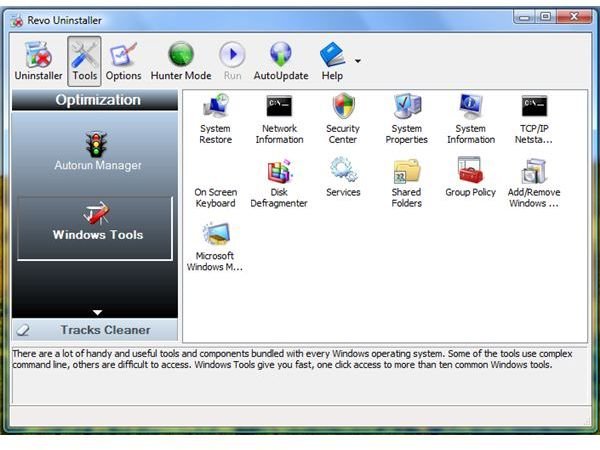 Price and Support (5 out of 5)
An excellent utility with $0 as price tag! That's right, Revo uninstaller is completely free. The developers even off no-cost support via e-mail.
The Verdict
For users who want complete privacy and proper maintenance in removing traces and remnants of programs that you've installed on a computer, Revo Uninstaller is the ideal choice. To put it simply, it's one of the best uninstallers around. Similar commercial utilities may be able to provide the same features of Revo Uninstaller - but with its $0 as price tag, Revo beats them all.