ClamWin Review: Free AntiVirus Software for Windows
ClamWin Antivirus
Clamwin Free Antivirus version 0.94.1 is an open source project found on SourceForge.net and at www.clamwin.com. With the internet becoming more malicious and dangerous to use, home users cannot safely surf the internet or retrieve email without the ever pending threat of becoming infected by a virus. Although the 2009 conficker virus may have seemed to been a false alarm, you can bet it was home users getting updates and loading anti-virus software.
Designed for Microsoft's older Windows 98 and more modern operating systems such as Vista and Windows Server 2003; ClamWin uses the ClamAV Scanning Engine by Sourcefire, Inc. This software is perfect for users on a budget.
Installation and Configuration (4 out of 5)
ClamWin Free Antivirus is a little over 20 mb in size as a downloaded file. This software uses a standard installation and setup found in nearly every program. The setup of ClamWin Antivirus was quick and flawless. Once the software was installed, configuration can be a little tricky for the average home user.
The configuration for the download server can be confusing for some users (especially if it has to be changed) and like any antivirus software, some of the scan, removal and reporting options can be confusing. The software is easy to use and easy to navigate however, specific settings may have to be tried first.
ClamWin Installation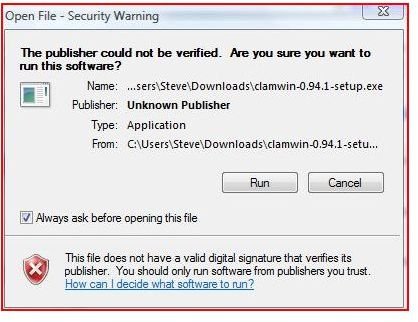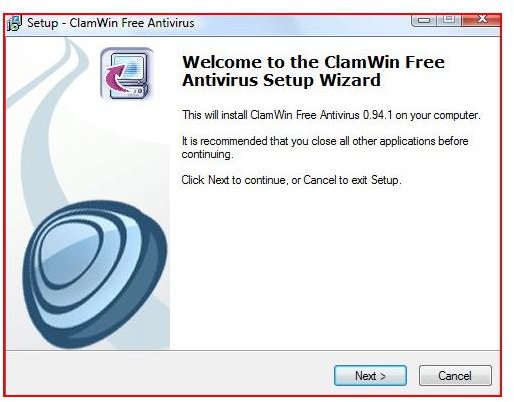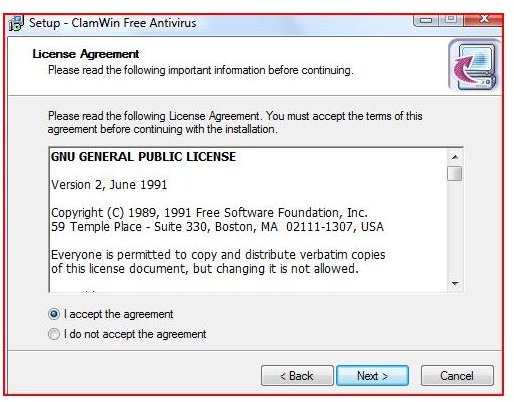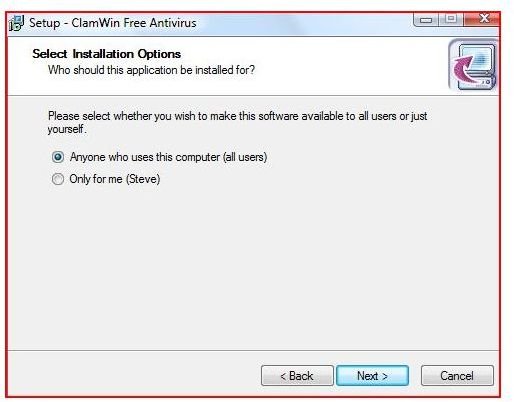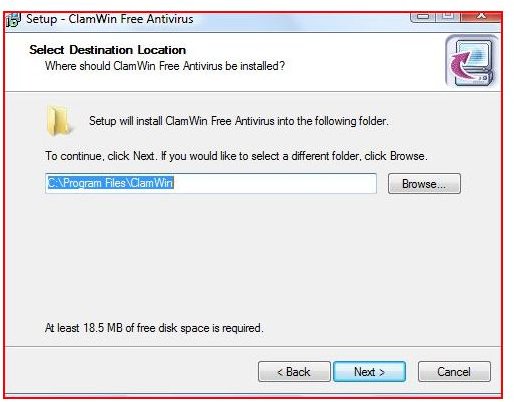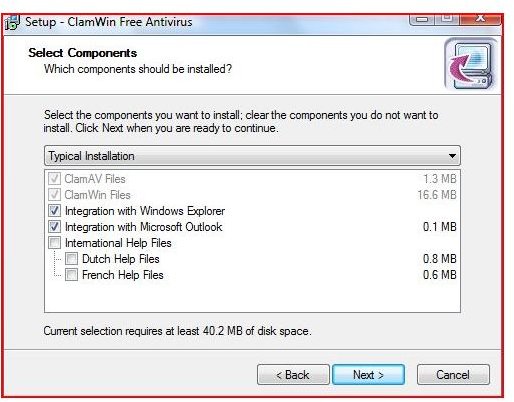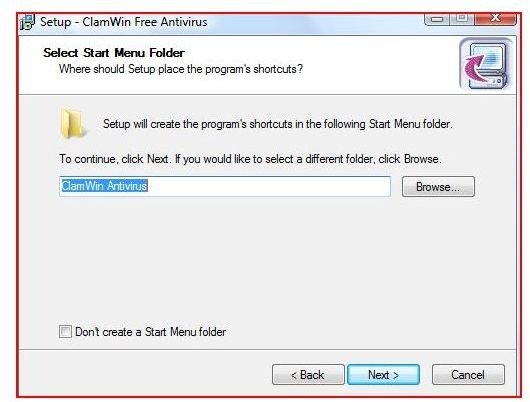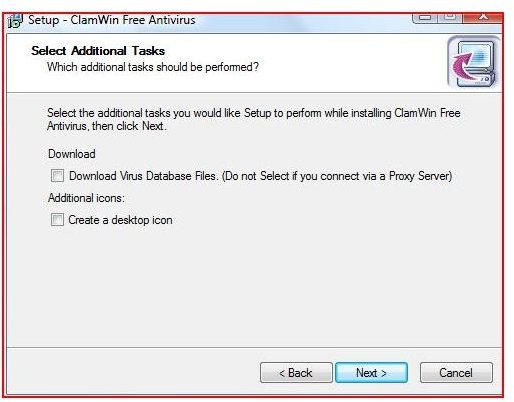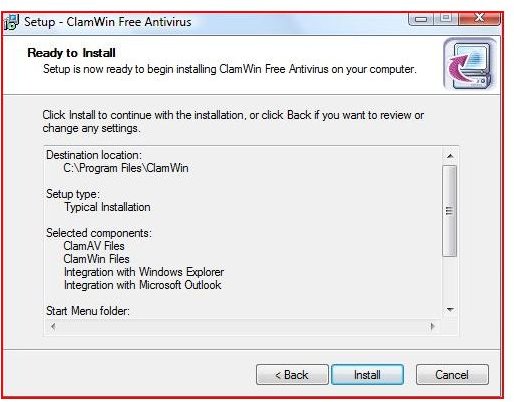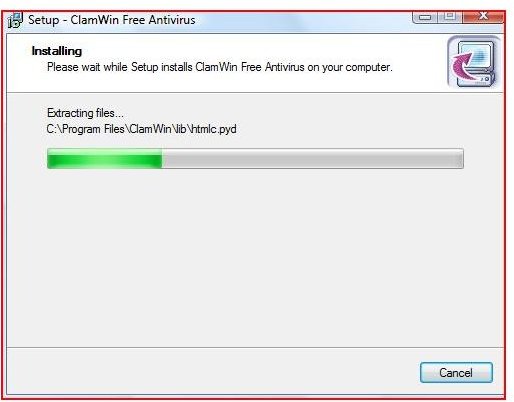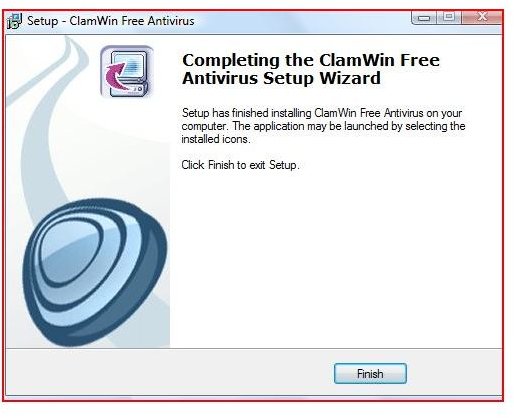 Features and Performance (3 out of 5)
Although ClamWin has developed more features over the past year and has above average virus detection and removal capabilities, it also has some shortcomings. Listed below are some of the main pros and cons.
Pros:
Add-in for Microsoft Outlook (Protection for email services)
Integration into Windows Explorer, allowing you to right click and scan files or folders
Scheduler for system scans
Allows Filtering / Max File size / Extraction of Archived Files
Proxy Server Settings (All TCP/IP settings must be used properly under Network Settings and in the proxy options area.)
Email Alerts for Critical Systems (With Text messaging, the anti-virus can alert you by using the 10 digit cell number @ your carrier)
Many different Mirror Sites for downloads
Small resource footprint (memory and CPU usage)
Cons:
ClamWin Free Antivirus doe NOT include a real-time virus scanner and so can only detect malware if you initiate a scan manually
Different download sites are not automatically scanned (during this test). Under preferences, the download site had to be manually changed. Typical home users may ignore errors or get confused configuring a mirror site.
Updates sometimes time out (see image below)
Resource Usage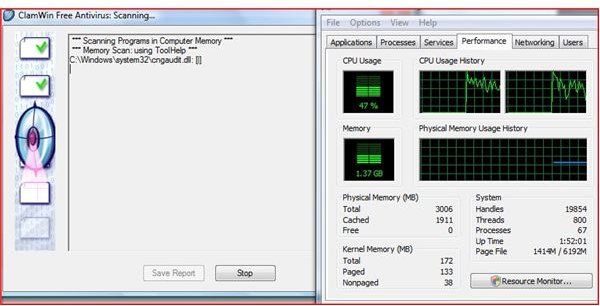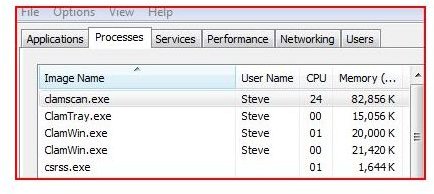 Updating and Scanning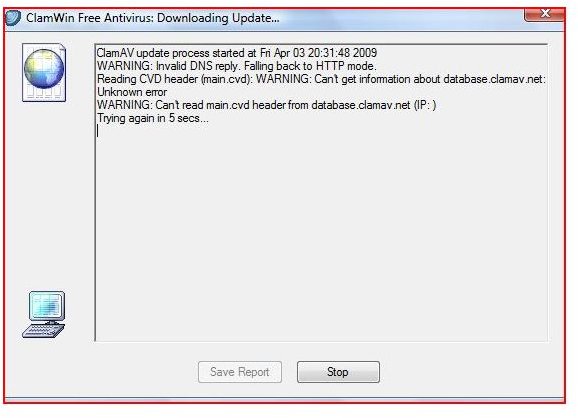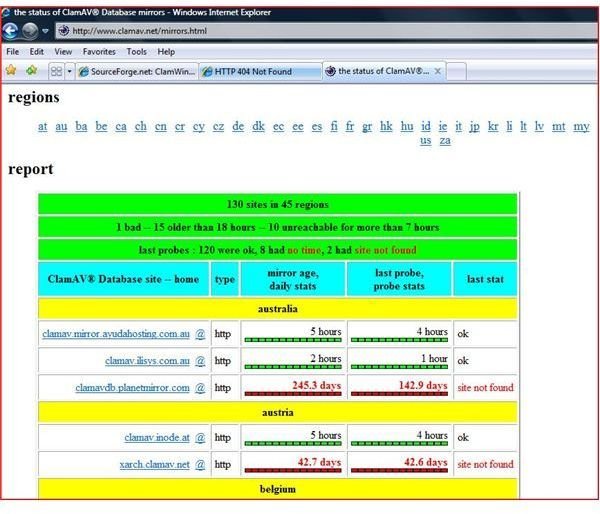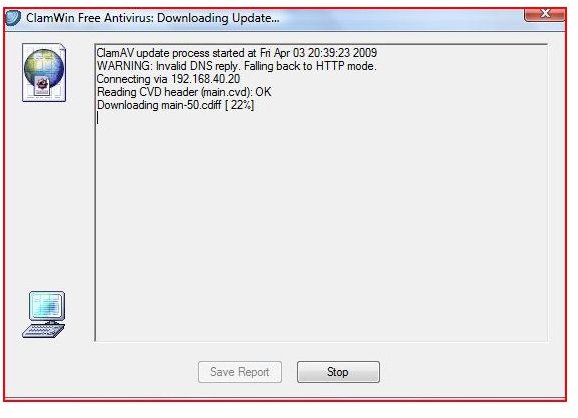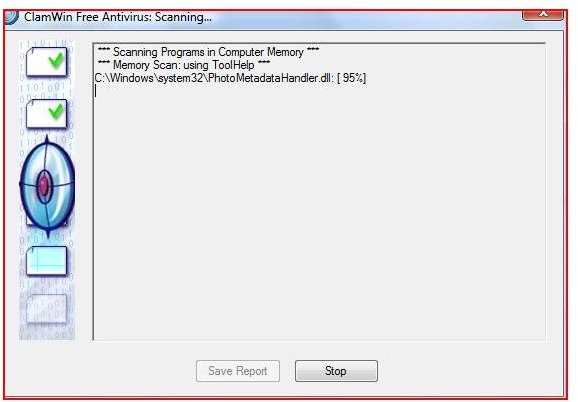 Conclusion
Should you be looking for realtime protection from viruses, then ClamWin is not for you. On the other hand, should you be looking for an on-demand scanner to supplement your existing protection, then ClamWin is a great choice. It's free, easy to use and has excellent detection capabilities. Recommended!
More Reviews!
Would you like to read more reviews? Look around Bright Hub and you'll find reviews of numerous other leading security solutions including Norton Internet Security, Kaspersky Internet Security, ESET Smart Security, McAfee Total Protection, Blink Professional and ZoneAlarm Internet Security Suite.