Review of SUPERAntiSpyware Professional: Top Notch Protection For Your PC
Introduction
SUPERAntiSpyware is a product that detects and removes worms, rootkits, adware, spyware and more. While SUPERAntiSpyware may not be as well-known as products such as Spybot and Ad-Aware, it's nonetheless an excellent tool and one which you should defintely consider adding to your layers of defence.
Installation (5 out of 5)
Upon installing SUPERAntiSpyware Pro I was asked to choose my language preference and then I was asked to update the definitions. No reboot was required.
I also had the option to receive product updates via email. One of the features that I liked was to send a diagnostic report to research center which I did. This report will help the research team analyze new malware to give you better support. I was then asked to protect my Internet Explorer home page from being changed, which malware often does and redirects you, often sending you to other malware sites that will infect your system with even more malware.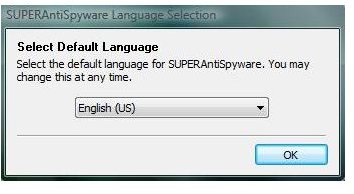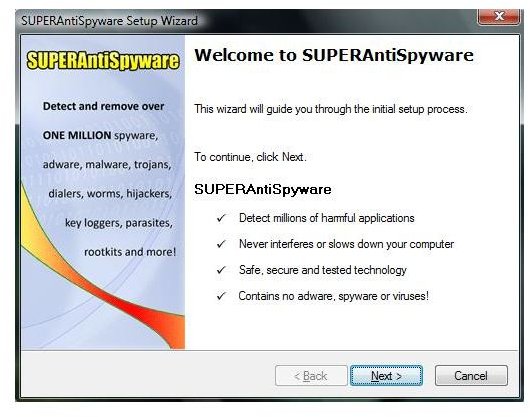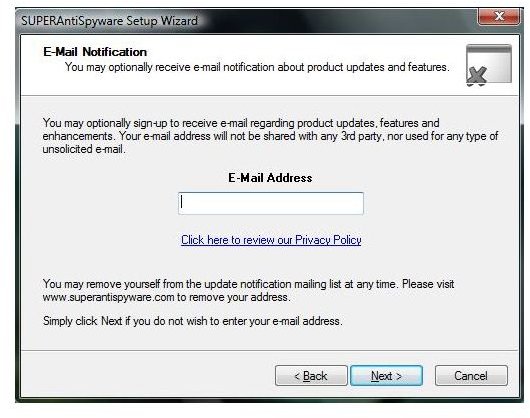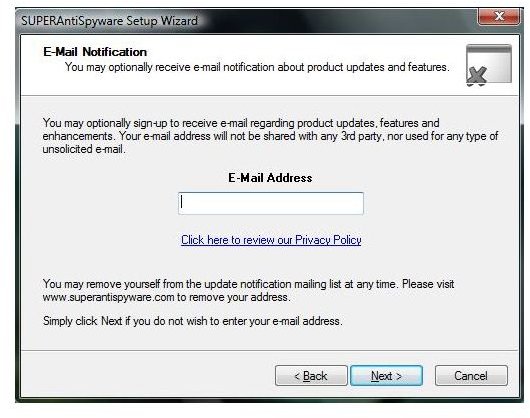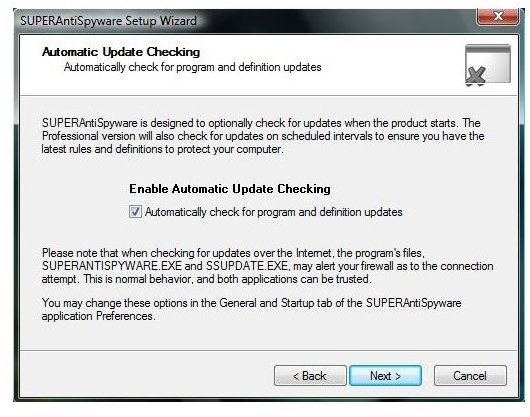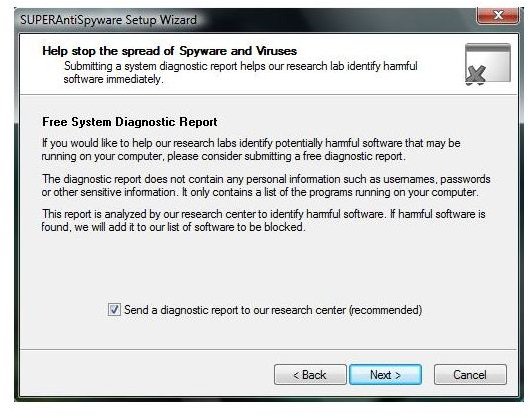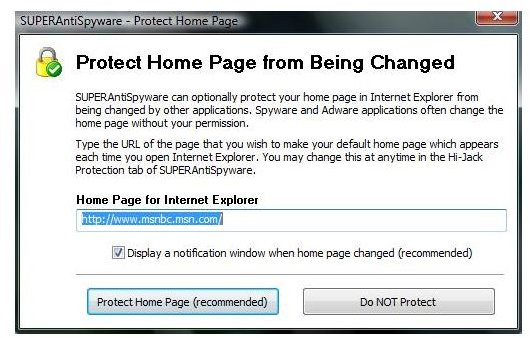 User Interface and Settings (5 out of 5)
In the interface I chose to scan my system using quick scan, but before I did I wanted to check the scanning control to make sure the setting were the ones that I wanted to use. I clicked on "Scanning Preferences/Control Center" tab.
Note that I chose C:\ which is the default location that I have Vista installed at. Also listed are other setting in the Control Center that you can configure to your choice. In General and Startup tab you can unselect "Show splash screen on startup" to keep the splash screen from showing up each time you reboot. Another interesting option in the Repairs tab allows you to repair certain items, just to name a few. Enable Task Manager, Enable Windows Control Panel, and Repair broken Network Connections (Winstock LSP Chain). These repairs are very handy to have and will save you valuable time if malware has corrupted these settings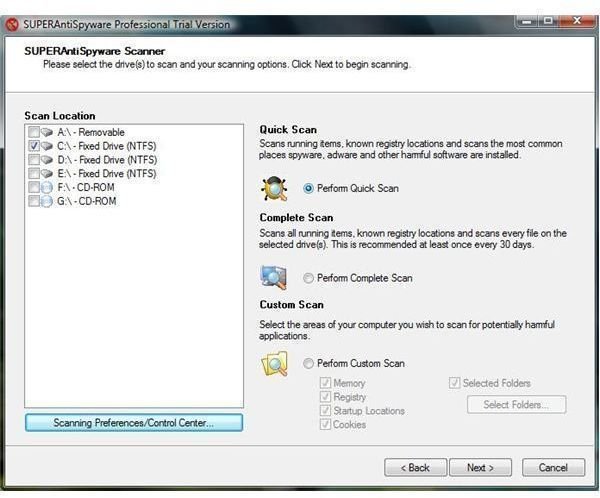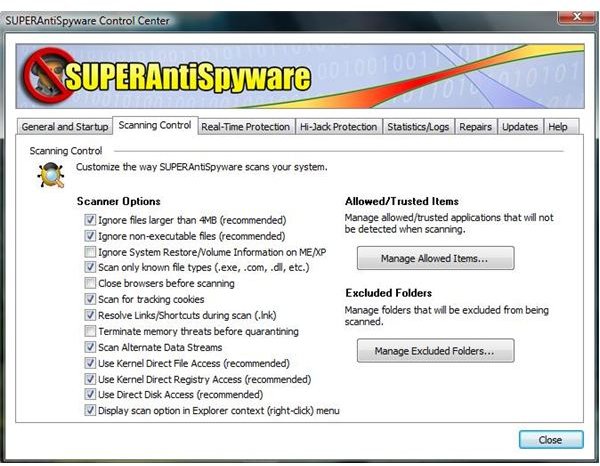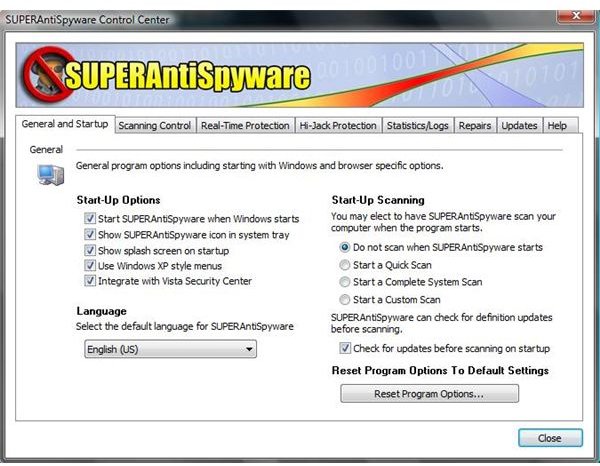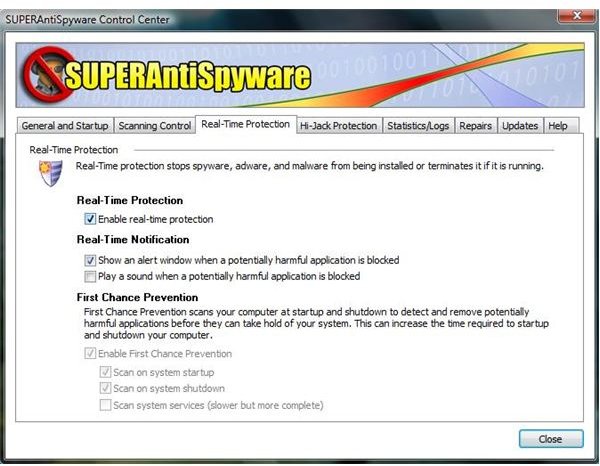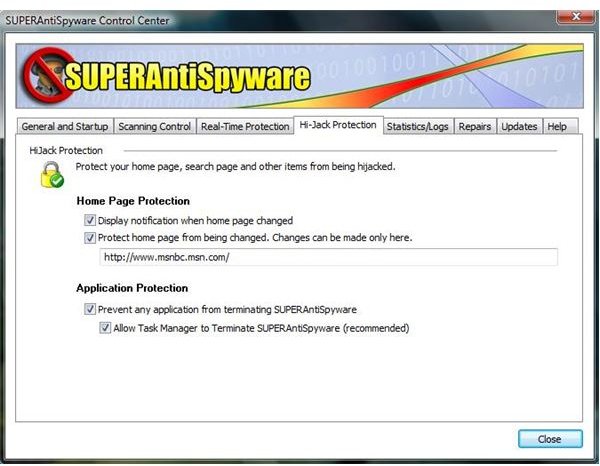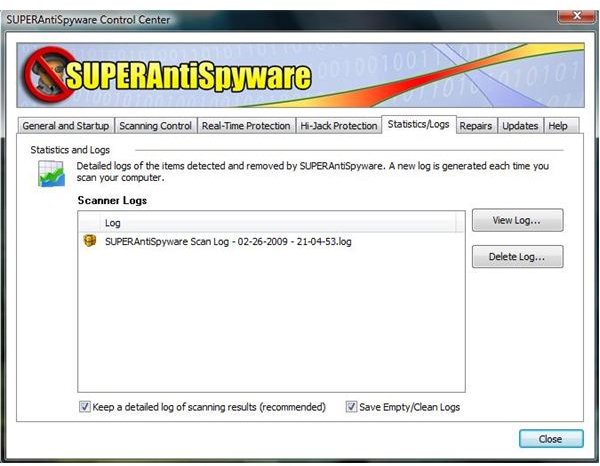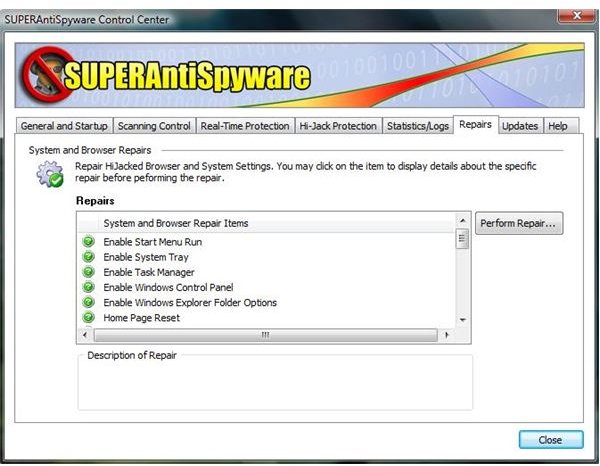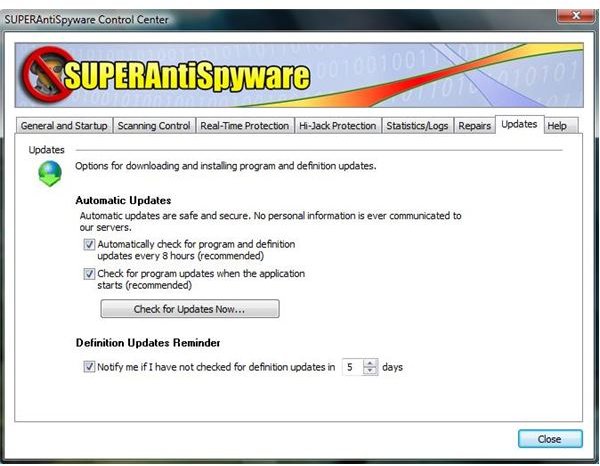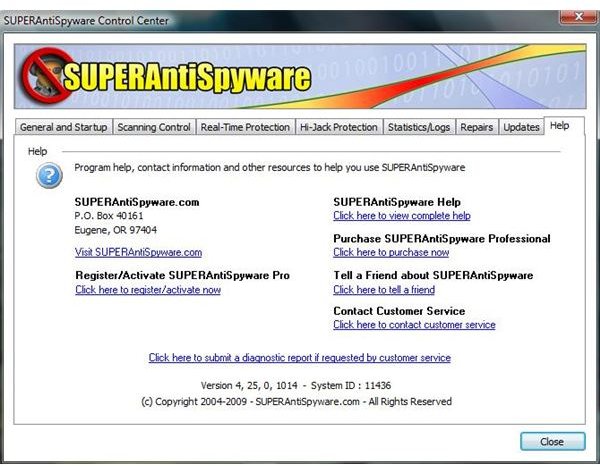 Performance (3 out of 5)
Before I started the scan, earlier I had made some changes to restricted sites that I added. In all I had added just a little over 62,000 sites which were added to the registry. I was disappointed that quick scan took over an hour to scan. That just seems like a long time for any quick scan to perform. However SUPERAntispyware Pro ran very light in resources. I also happened to discover a file in "C:\Program Files\SUPERAntiSpyware\BootSafe" When this file is ran it allows you boot in safe mode and run scan from there. You can also run SUPERAntiSpyware from the systray by right clicking on the yellow bug. SUPERAntiSpyware is integrated with the Vista Security Center too.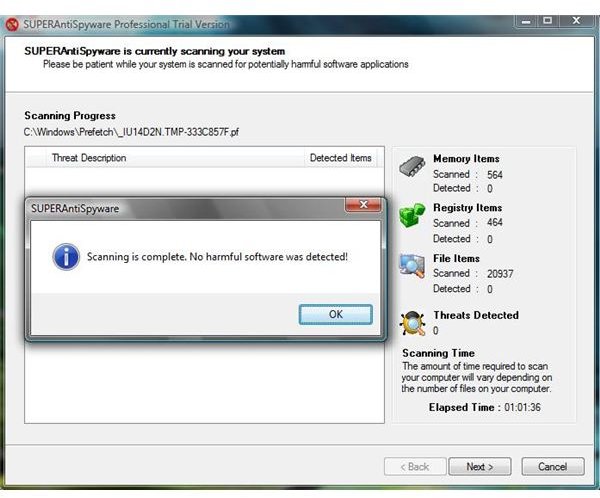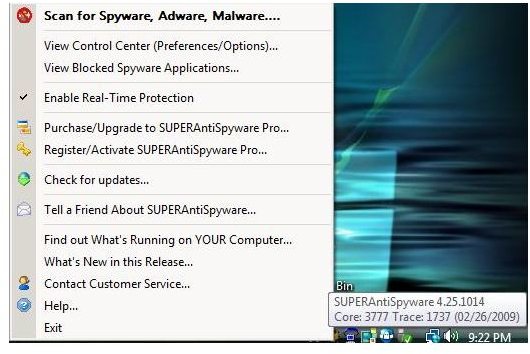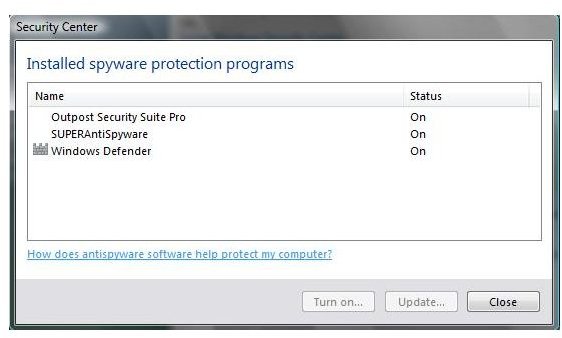 Price to Value (5 out of 5)
Quote from links below:
SUPERAntispyware is $29.95 and has a lifetime subscription. This includes free program updates and definition updates for the life of the product!
System Requirements:
Windows 98, 98SE, ME, 2000, XP, Vista or Windows 2003

400Mhz or Faster Processor with at least 256MB RAM
https://www.superantispyware.com/superantispyware.html
Conclusion
SUPERAntispyware is one of the Best home office security programs.
I also consider it to be a top contender in removing malware. I would like to see a better improvement with quick scan scanning much faster and scanning where malware tends to hide. This would definitely reduce time with the quick scan feature.
SUPERAntispyware also has great support and can be found on their forum.
More Reviews!
Would you like to read more reviews? Look around Bright Hub and you'll find reviews of numerous other leading security solutions including Norton Internet Security, Kaspersky Internet Security, ESET Smart Security, McAfee Total Protection, Blink Professional and ZoneAlarm Internet Security Suite.