PC Security Tweaker Version 8.1
Installation (3 out of 5)
PC Security Tweaker Version 8.1 is made by Ixis Research Ltd. The zip file which can be downloaded as trailware is approximately 1.9 mb and is installed by a basic extraction and setup method. Any time installations of security software is performed on an operating system, it is important to perfrom a system backup and to set a restoration point. Some security software packages can create multiple registry changes and directly affect the entire operating system. The initial setup went flawlessly. During the installation, there is a note that gives end users a warning to uninstall any previous versions.
There are two opinions of this type of installation with a warning during installation. Most users find the upgrading of software that installs over previous versions to be more convenient. Users also can forget to uninstall or miss the warning message if they get the Next, Next, Finish mentality that we all suffer from. EULAs and warnings are not read by most users. And then again, installing software as a fresh installation often leads to better performance.
Installation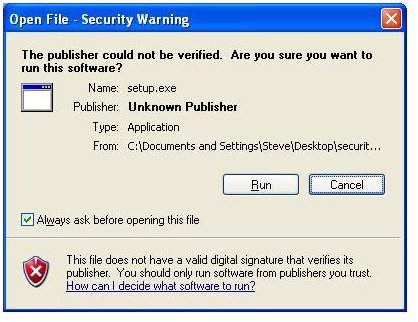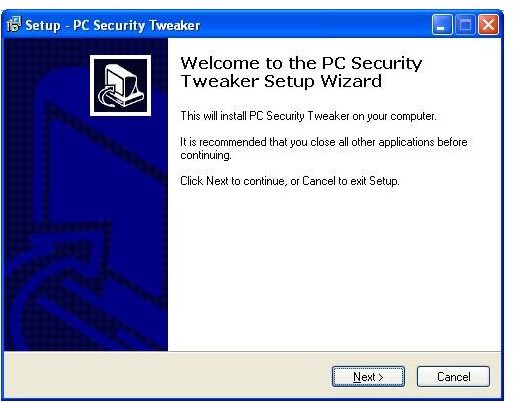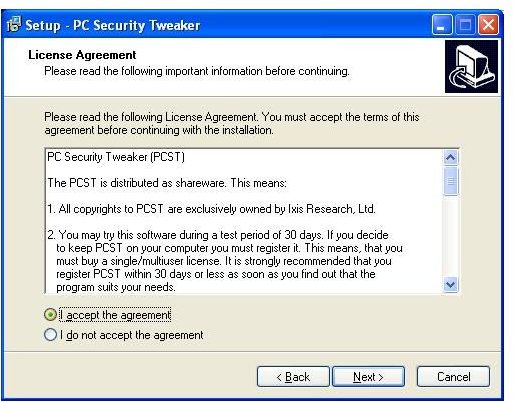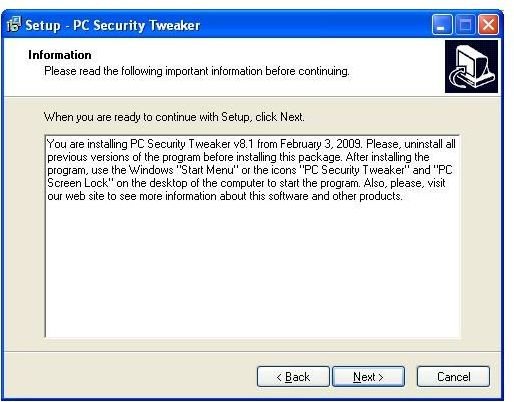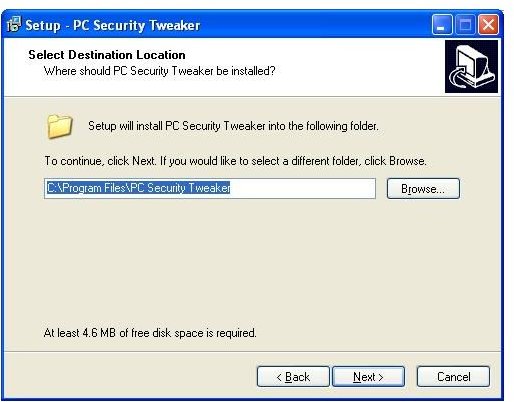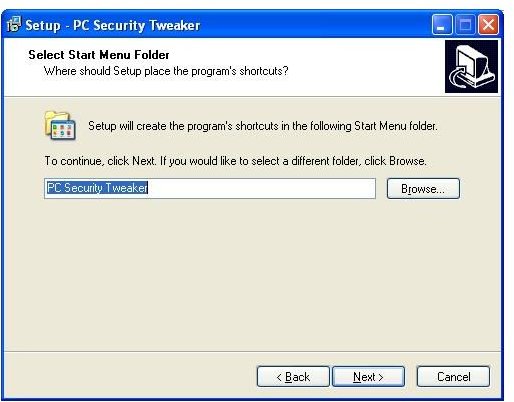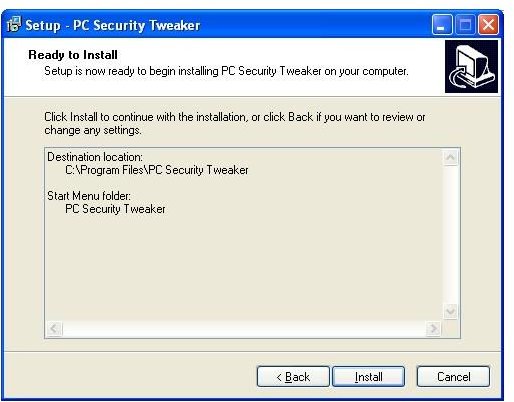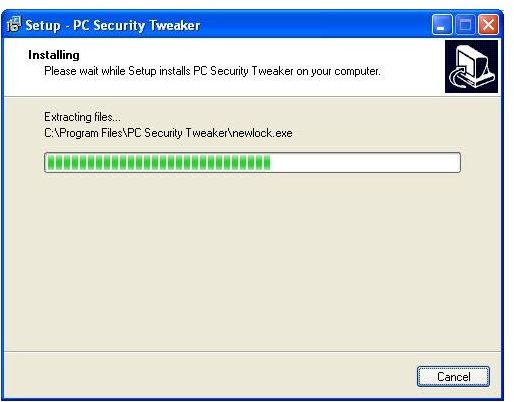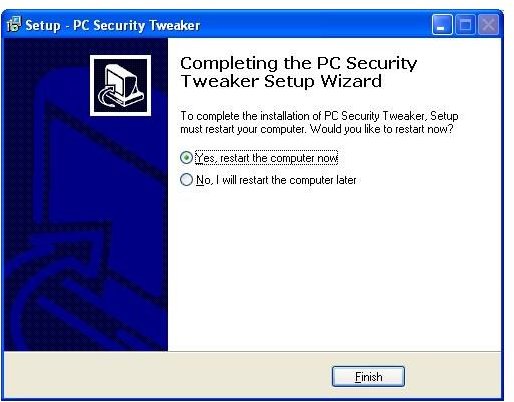 Performance and Features (4 out of 5)
When you look at most of the dozens of settings offered by PC Security Tweaker, these are simply tweaks that anyone can perform on a computer with knowledge of registry and policy settings. The plus side of this software is the compilation of tweaks into one small package program. The software is grouped into two primary areas; Common Restrictions and User Restrictions. These groups are further broke down into smaller areas that allow for the "tweaking" of these areas.
The areas for Common Restrictions include Boot, Automatic Logon, Screen Lock, Legal Notice, Network, Explorer, Safe Web Browser, Internet, System, Offline Files, Remote Access, Scripts and Software (which is sub divided). While most these features are truly security features, some of the items are in a gray area that don't necessarily increase security but may increase security awareness. Some of the excellent features are control over Remote Access and Offline Files. While there are far two many individual descriptions for all of the possible check boxes (options) to be written in this article, PC Security Tweaker gives good descriptions of 'what' the options do.
The area of user restrictions is limited compared to what can be applied in a company yet it is a good tool for home users who may be advanced.
Features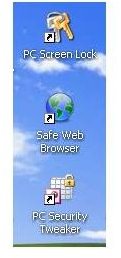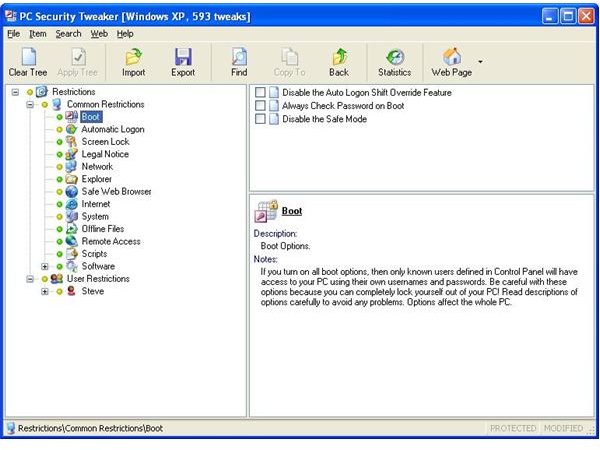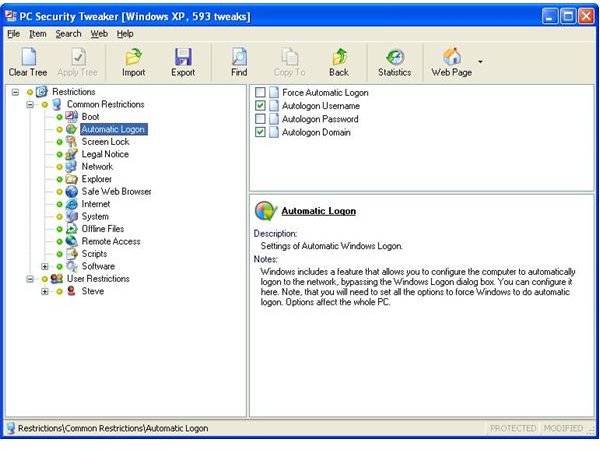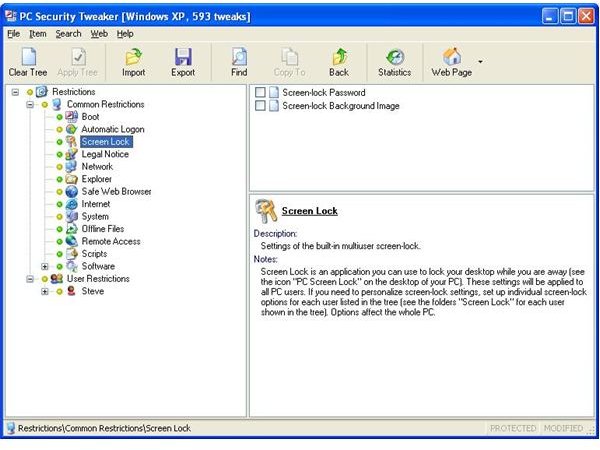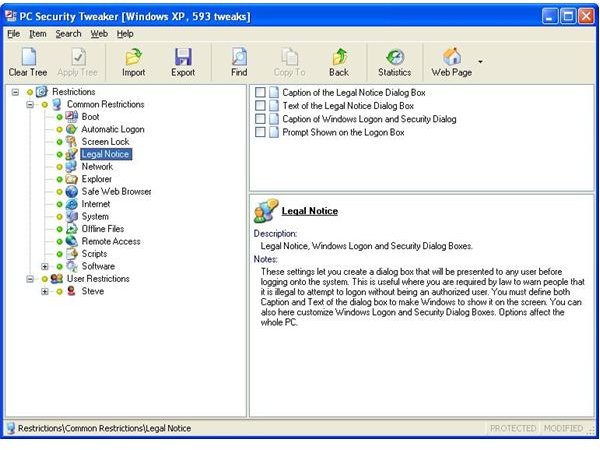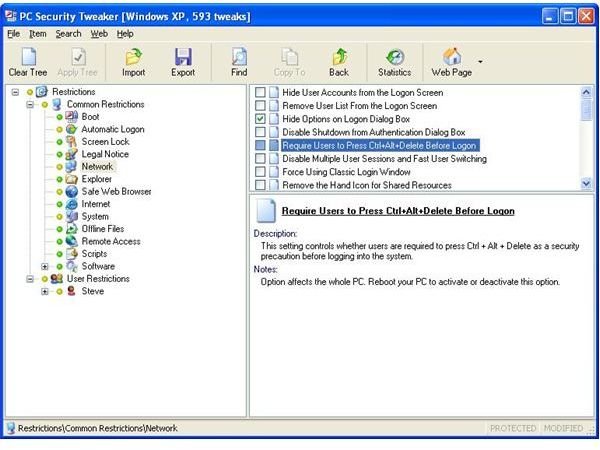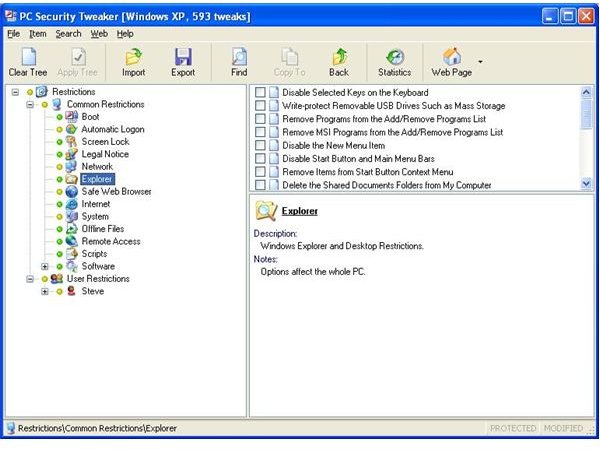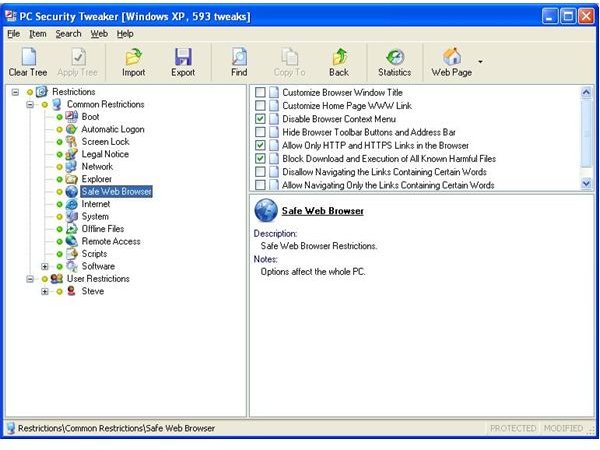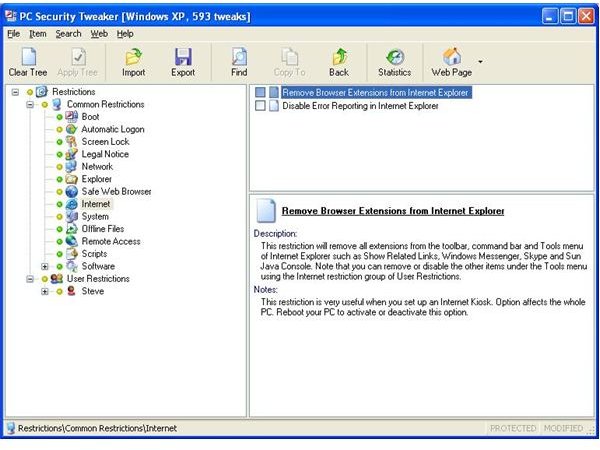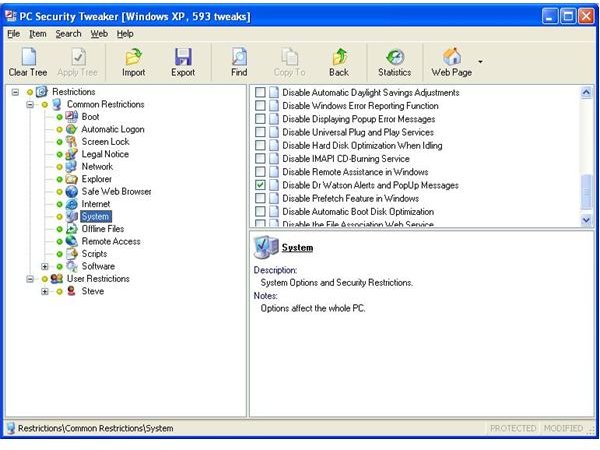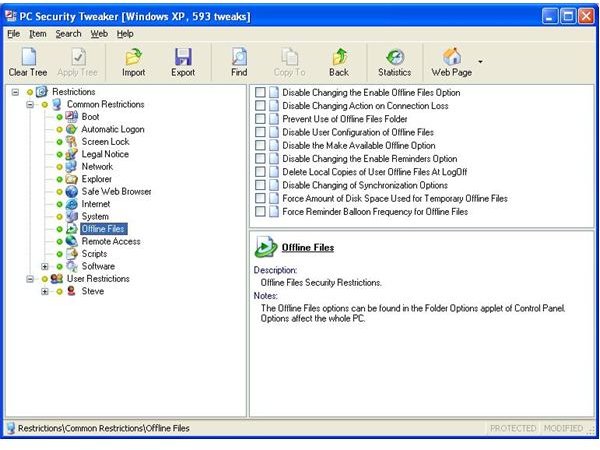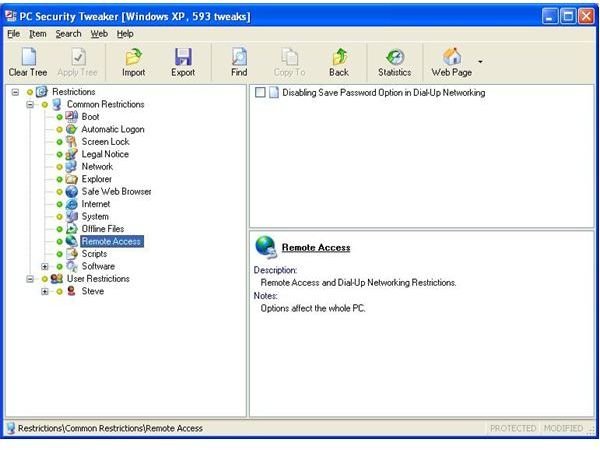 Value and Price (3 out of 5)
PC Security Tweaker is loaded with hundreds (actually 500+) of features. For the computer savvy and above average users this can be a good software to tweak out many of the security settings that are hidden or little known. The average user can benefit from basic settings that help with many of the security tweaks. Some of the more advanced features (even though the descriptions are well written) can be overwhelming for basic to average users. Small businesses on a peer to peer network could benefit the most from this software. Without a domain controller, the software serves a very meaningful purpose and allows workstations to be secured without these servers . The software can be an excellent software for a kiosk or public display computer. At $69 for a single license, PC Security Tweaker is ideal for businesses that need security and control without more advanced servers.
More Reviews!
Would you like to read more reviews? Look around Bright Hub and you'll find reviews of numerous other leading security solutions including SpamTitan, GFI MailEssentials, Atek Secure Password Organizer, GFI LANguard, Norton Internet Security, Kaspersky Internet Security, ESET Smart Security, McAfee Site Advisor, Norman Internet Security Suite and Undelete.