Emsi a-squared Free: Completely Free Security Software for Windows
Emsi a-squared
Emsi a-squared Free is loaded with features and is available for home users at no cost. In addition to detecting and removing viruses, a-squared also detects spyware, adware, keyloggers, Trojans, backdoors, worms, bots and dialers.
It is a simple to install and use antivirus and antispyware solution from Emsi.
Installation (5 out of 5)
The installation of a-squared is simple and fast. This software installed flawlessly along side another anti-virus software for the initial testing of the installation. After removing and reinstalling the software without any other protection software, the software again installed without error. I checked to see how the uninstall did, and the initial uninstall left no traces of the software in the system registry.
The installation is a standard installation that immediately ask you to check for updates prior to starting the software. The following section illustrates all of the steps taken to complete the installation process.
Installation Screenshots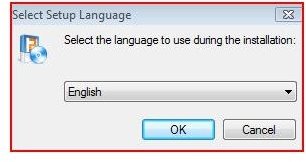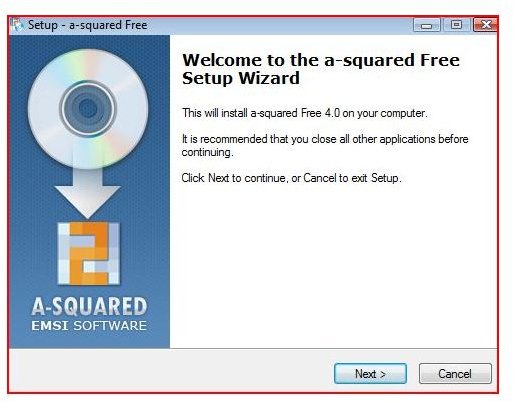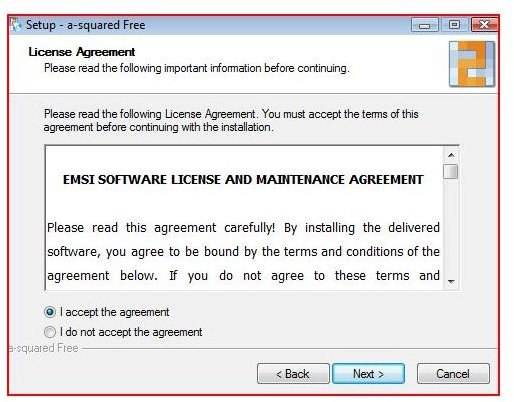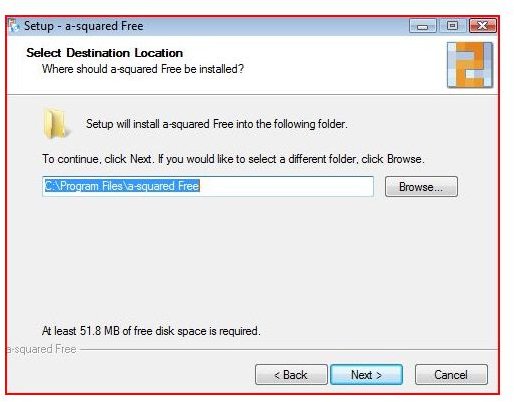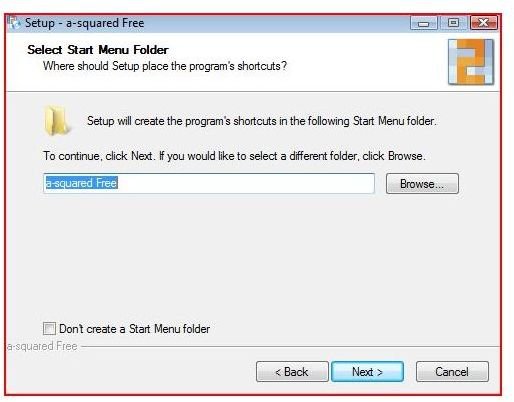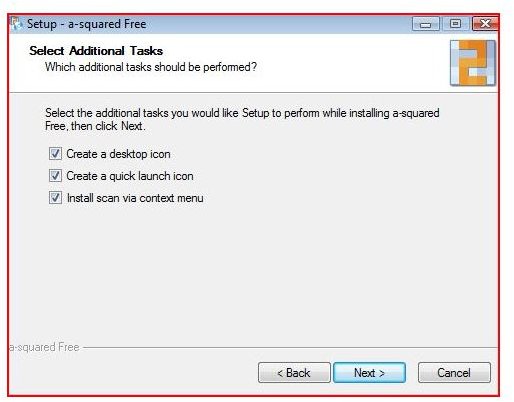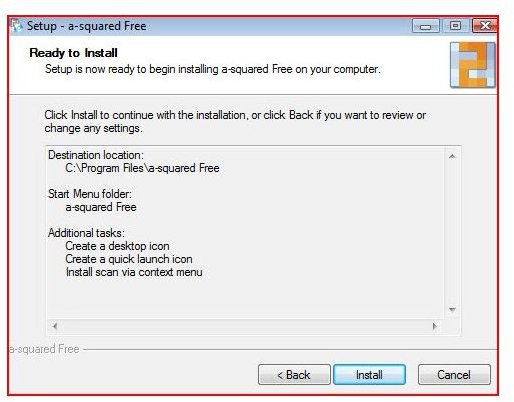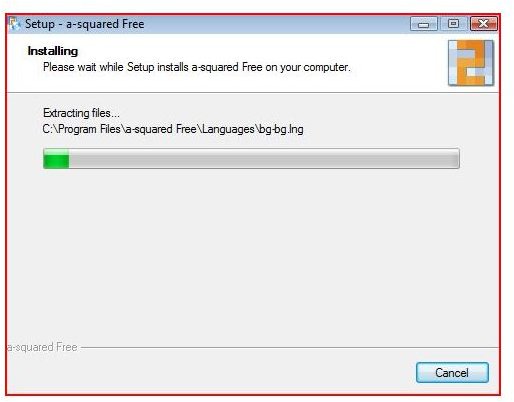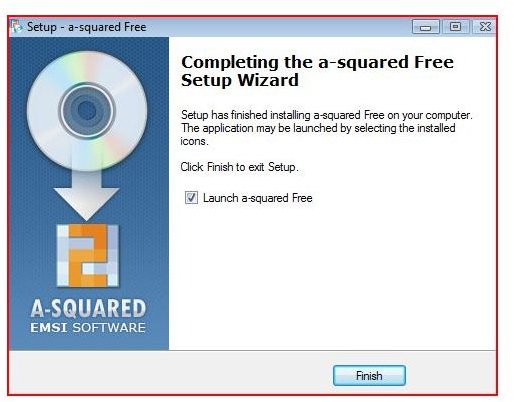 Price and Performance (5 out of 5)
Emsi a-squared performed fast and without error when I tested it against several controlled malware and virus signatures. The software immediately saw these threats and quarantined them. The software deleted the files and cleaned the threats without any problems. a-squared offers a registration and log in information for support for all users and has over two dozen articles on security, viruses, malware and threats available on-line at no charge. EMSI's full featured online help offers a tutorial and many other features. Emsi also offers a free USB stick program that contains a-squared and USB stick files including a command line scanner to remove viruses in emergencies.
In addition to a-squared Free, Emsi also offer a-squared Anti-Malware which includes real-time protection against threats as well as a number of other features that are not present in the Free version.
The next part of the review discusses the user interface and the features of a-squared Free, in addition to more screenshots showing you the a-squared interface.
Interface and Features (5 out of 5)
a-squared's interface is fast and easy to use. With five primary areas to navigate through the software, the interface is simple and designed for any end user.
The Security Status identifies the licensing and version information along with providing the number of malware signatures you are protected against. This windows shows the user the last malware scan and detected objects. This window allows the user to update the software or to scan the computer.
The Scan PC allows the user to scan the computer and to see the diagnosis and details about any findings.
The Quarantine area shows viruses or malware threats that have been identified. This area prevents these threats from harming your computer. Basic controls allow users to submit files to EMSI , Add files that should be quarantined, delete threats or to restore files that have accidentally been quarantined.
The logs give basic information about quarantined files and the softwares updates.
The configuration information allows for the fine tuning and tweaking of the software to match the computer's need. a-squared takes proxy configuration information into consideration which is valuable with the different network configurations that are available.
Note that a-squared Free is an on-demand scanner and so should not be your sole protection; rather, it should be used as a supplement to your existing real-time protection.
Interface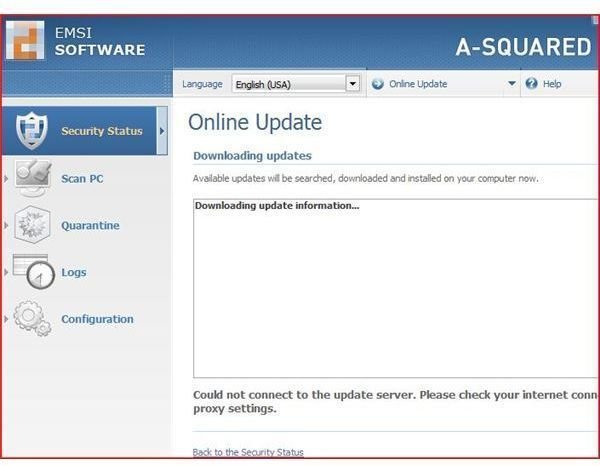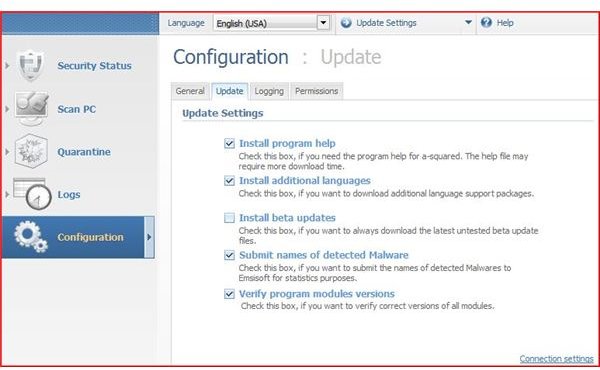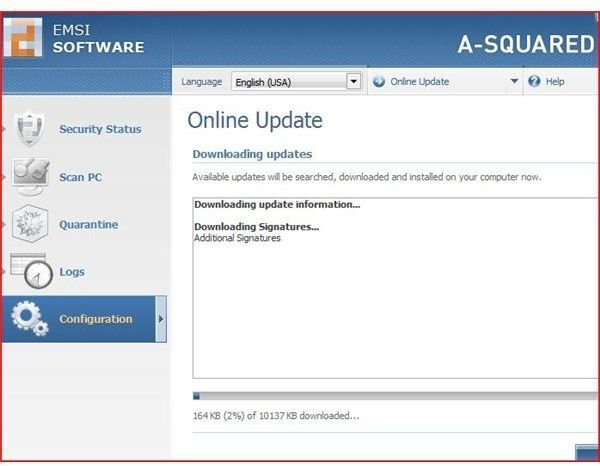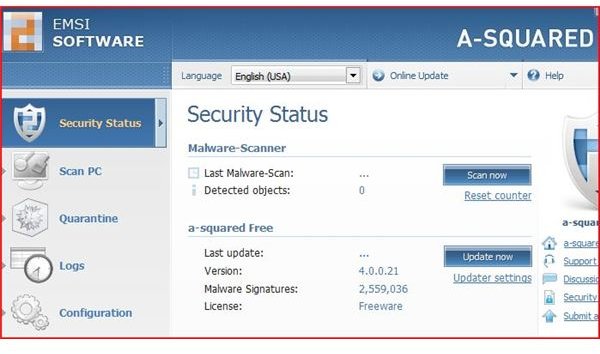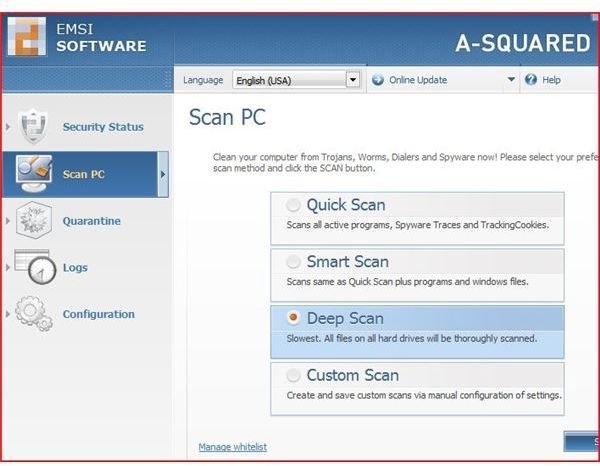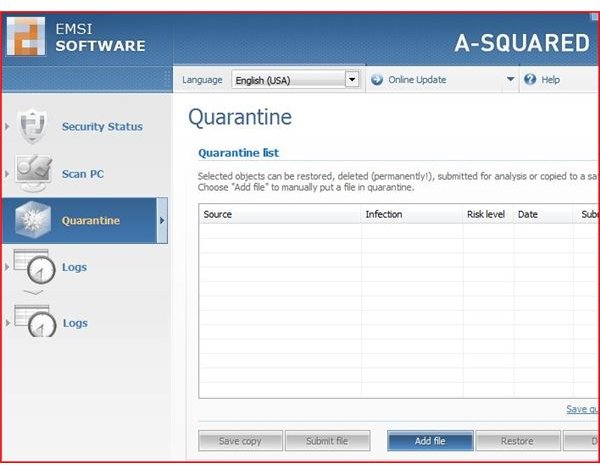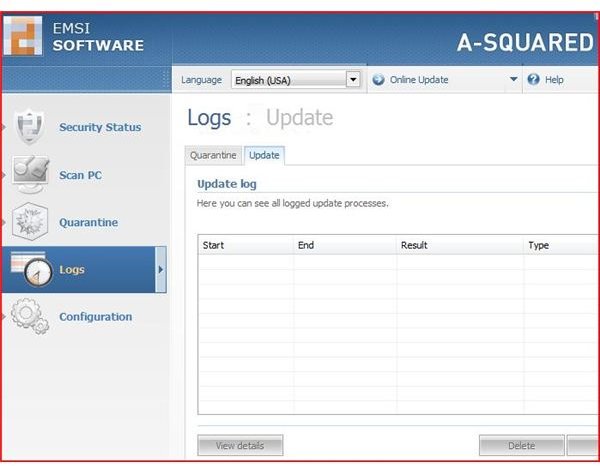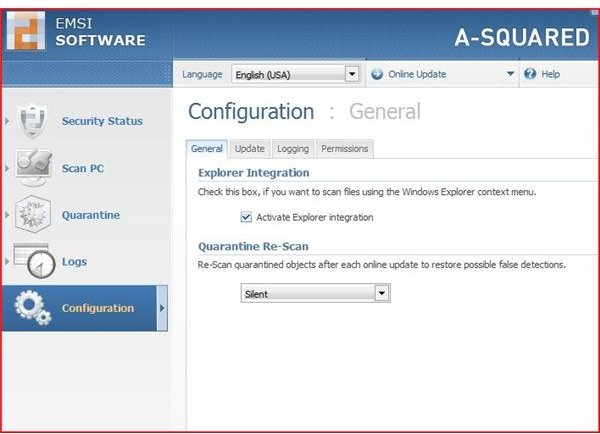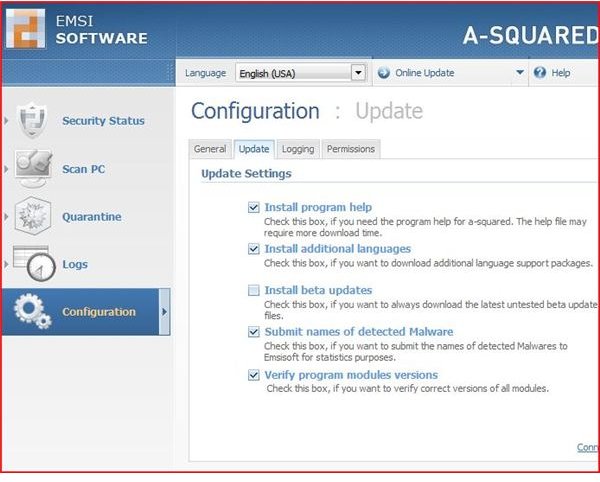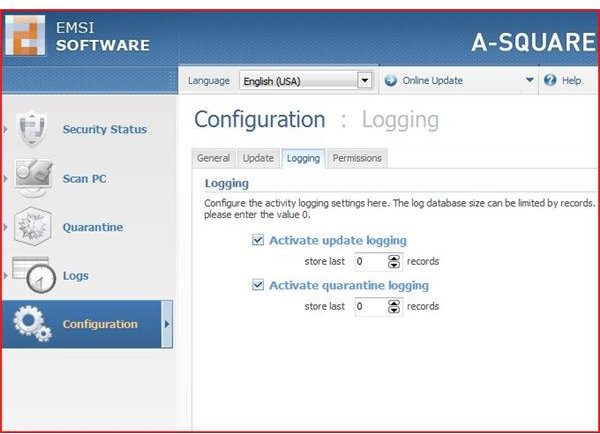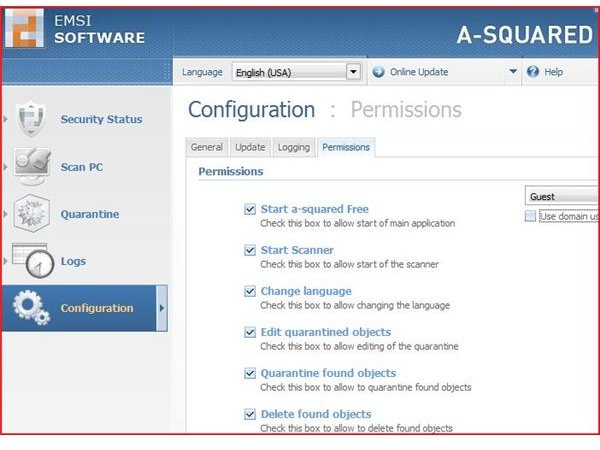 More Reviews!
Keeping your computers safe and secure from online threats is essential. Would you like to read more antivirus software reviews? There are a couple more free, as well as paid subscription-based, antivirus software options.
Emsi also has a version of a-squared security tool for your flash drive.
Look around Bright Hub and you'll find detailed reviews of numerous other anti-virus solutions including Comodo Internet Security, Avast! Free, Norton Internet Security, Kaspersky Internet Security, ESET Smart Security, McAfee Total Protection, Blink Professional and ZoneAlarm Internet Security Suite.