Syswan Octolinks SW88 Review
Installation (5 out of 5)
The Syswan Octolink SW88 was easy to install. With a friendly user interface, the appliance offers a GUI Menu driven installation without any software to install. Using a web interface much link home routers, the Syswan Octolink SW88 uses https for secure connection.
Once inside of the interface, the user has the option to use 1-8 WAN Connections. These connections can be xDSL, Satellite, Cable or T1 lines. Ports 1-8 on the front of the applicance allows for the individual connections. Ports 9-16 are for individual computers or network segments. Our setup used port 9 that interconnected to our firewall with Bytes TX and RX as load balancing.
With HTTPS and secure connections, the technology behind SYSWAN's load balancing and failover allows for the connections to go down one pipe (one WAN connection) to insure the connection remains secure.
Individual Alerts can be sent via email to your network administrator alerting them of any problems that may be occurring. With Built in NAT and a SPI Firewall, these alerts and forms of protection add an extra layer of security to your network. Added protection includes Access Filters, URL Blocking and system logs that can added to a Syslog file server. Syswan has built in SNMP network monitor activities.
Syswan offers a Demo site that displays the demo interface for user familiarization. The site allows the end user to preconfigure a demo SW88.
Syswan


Performance (5 out of 5)
After running Syswan's product for more than 60 days with no down time, the reliability behind their state of the art technology is ranked as a five star product. The shear gain in broadband speed was seen immediately when we added a 3 mbps DSL line to the setup.
Our first speed test was with our leased T1 line and a download of 1.4 mbps (as expected) was received. This setup of one broadband line does not provide redundancy and is limited to the speed of the line.
The second speed test with the DSL and T1 line showed a 4.3 mbps download with multiple sessions. Now why these lines are used together, they are not truly a binding of these broadband lines. This proved that use of multiple lines did make an extreme difference. (The kudos received by users of the network are still coming). To check the failover, we simply pulled a line and monitored the network. The SW88 performed flawlessly by redirecting traffic to the opposite connection.
After adding two more DSL lines for a total of three DSL ( 3 mbps x 3) and a leased T1 line ( 1.54 mbps x 1 ), we are receiving an average increase in download speeds (due to the load balancing capabilities). This increase in broadband is sure to increase productivity. Combining the use of these lines has saved money.
Performance and Failover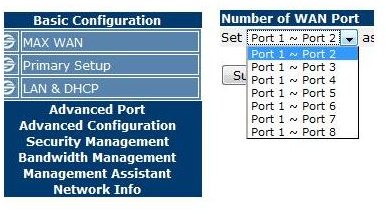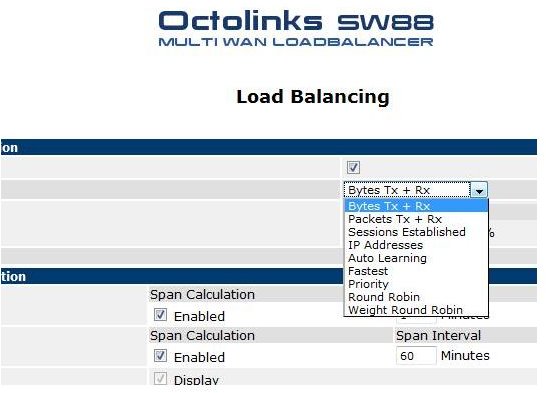 Price and Value (5 out of 5)
The $600 - $750 cost is well worth it. This device provides an increase in bandwidth while providing failover capabilities. The failover capabilities alone could save your company down the road. The value of adding an inexpensive DSL line to gain 3 - 6 mbps to increase productivity also makes the SYSWAN Octolink SW88 well worth the investment. With features such as DHCP, Routing, NAT, virtual server, Dynamic DNS, Multi DMZ, and Application Binding for applications that will only go out one WAN connection the SW88 is an excellent choice for multiple broadband lines and failover capabilities.
Conclusion
Syswan produces four primary products to bind broadband connections together. With DHCP capabilities, this feature along with the many features listed above (and not listed) is invaluable for small businesses. This easy to use applicance provides quality and reliability to your network infrastructure.
Syswan's website