Review of Outpost Firewall Pro 2009
Installation and Configuration (5 out of 5)
Installation of Outpost Firewall Pro went flawlessly. During the installation, users are given an option for an advanced or a typical setup. These options are provided for the experienced and novice user. A key impressive part of the installation is the training mode which allows Outpost to 'observe' how you use your computer for a week. This excellent installation package makes the initial setup a breeze.
The user interface is basic and easy to use, supplying the end user with several critical options that provide options as good as some hardware firewalls.
The screenshots below show the 'smart' and easy setup of Outpost Firewall Pro. The installation looks for your network, creates most common rules for you and downloads critical information.
Installation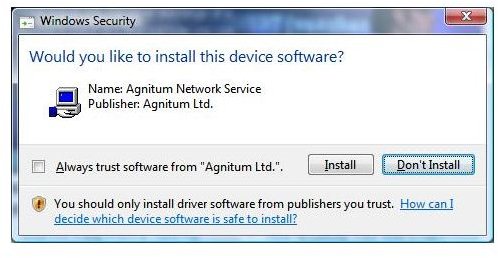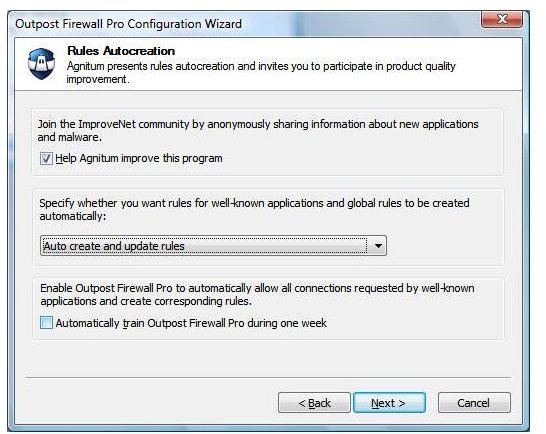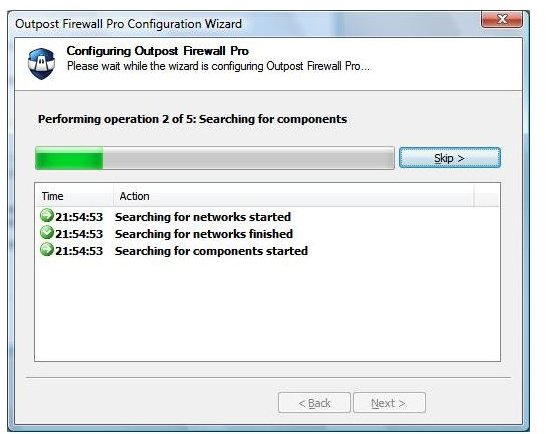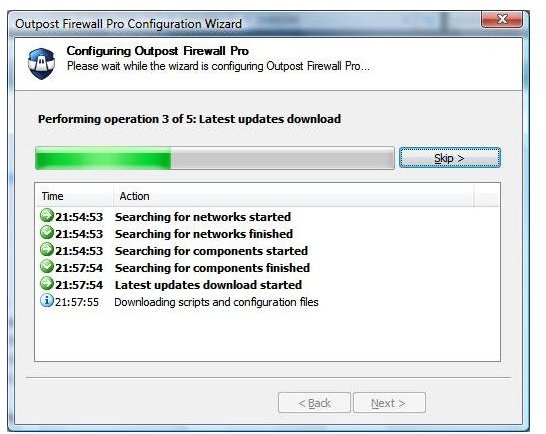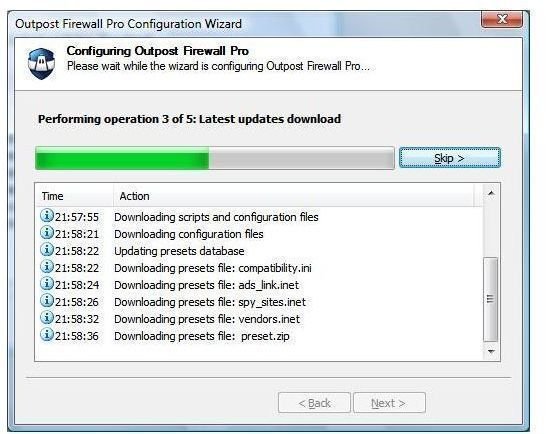 Configuration and Settings
With active instruction detection, Outpost Firewall Pro can block intruders for a specified time. This active blocking option is an active part of discouraging intruders while giving you an active alert. The Attack Dection can be adjusted to customize the sensitivity of alarms and alerts. This is one of the best options any firewall can have. Outpost Firewall Pro's research team did an excellent job in laying this feature out for the novice user while pleasing expert users.
With network activity, port activity and process activity, your computer is protected from mailicous activities. This well rounded complilation of monitoring, keeps you well informed of attacks in all of these areas.
Several other features that are exceptional and keep Outpost Firewall Pro at the top of the firewall list are the Web Control (Keeps malicious ads at bay!) and anti spyware components.
Configuration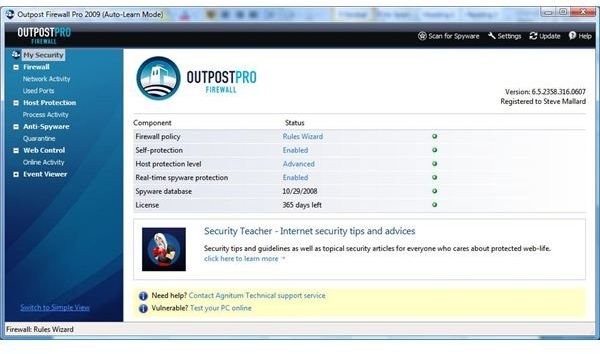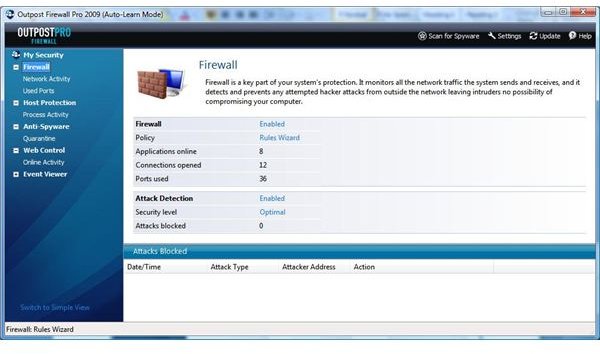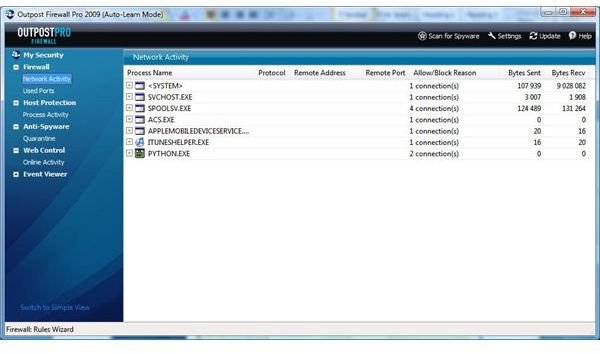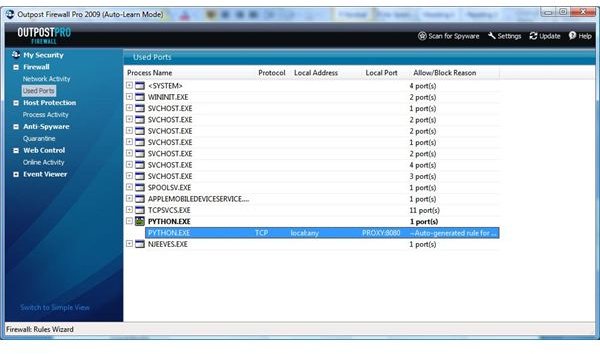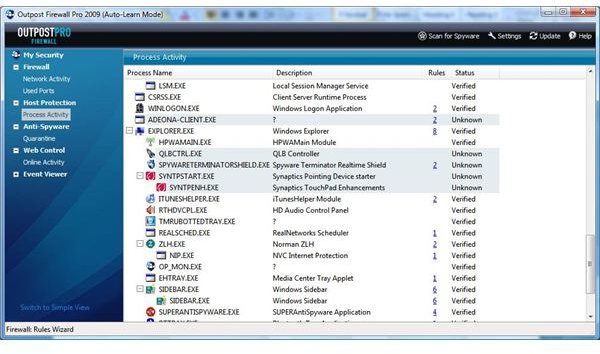 Settings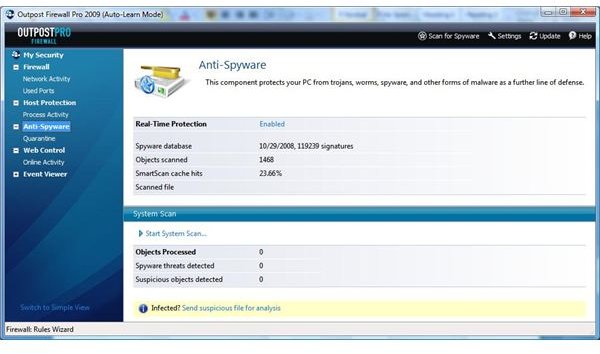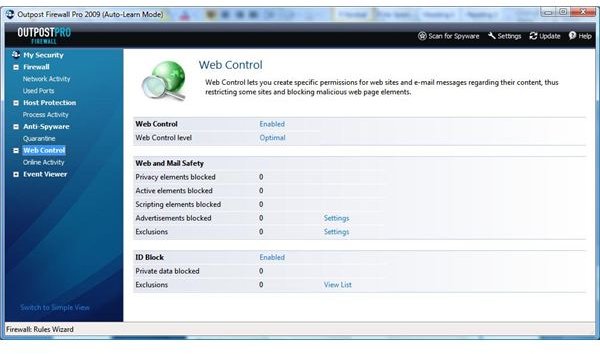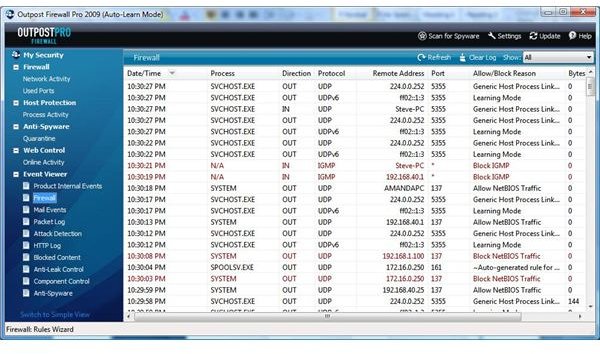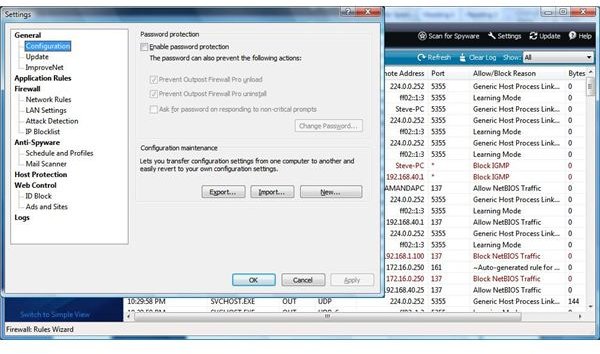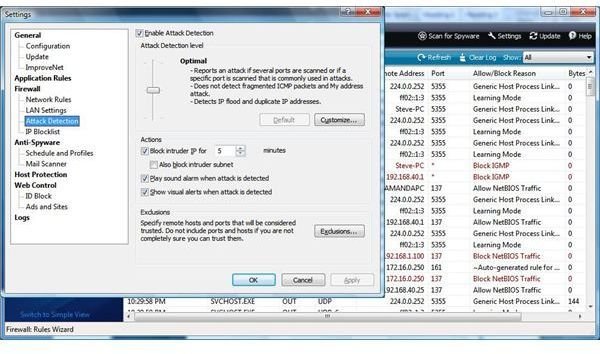 Performance (5 out of 5)
I was surprised during the initial reboot that Outpost identified software on my laptop accessing the internet. This software is used to track your laptop if it is stolen. Surprisingly, other firewalls I have tested (installed after the aforesaid software) didn't identify this software going to the internet. This is especially impressive considering the software could have been malicious software.
After answering several questions regarding common programs accessing the internet, I deliberately loaded another common program that access the internet periodically and checks for updates. Within minutes, Outpost identified the program and I used the easy to use interface to set the rule.
Penetration Testing and Security (5 out of 5)
Being a Certified Ethical Hacker, I keep tools to test networks by performing penetration tests. Using another computer on my network, I pounded my test computer and scanned for open ports. Using NMap and several other programs, the computer appeared stealth and did not respond back. Outpost Firewall reported the attempted intrusions and performed above reproach. I included web testing by using firewall testing sites and concluded with web testing by traveling to known rogue websites. Outpost Firewall Pro excelled in this critical test! Testing the computer against GRC's Shields UP!, the computer's ports were all reported as stealth.
Overview
Outpost Firewall Pro is easy to install, easy to use offers state-of-the-art protection and, at $39.95 for a one year, three PC license, is certainly competitively priced. Highly recommended!
Be sure to check out our Outpost Firewall Free 2009 Review.