Detailed Review of F-Secure Anti-Virus 2011
Putting F-Secure to Good Use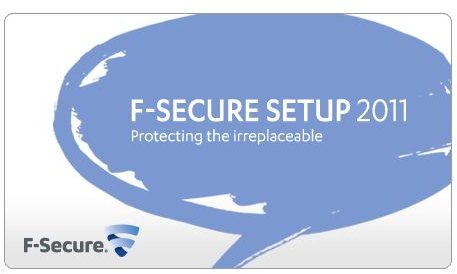 The F-Secure Corporation, formerly known as Data Fellows, was founded in 1988 and focused on training computer users and building customized databases. They changed their company name to F-Secure in 1999, but they launched their first anti-virus program in 1994.
Their current anti-virus program is called F-Secure Anti-Virus 2011, which offers protection for Windows computers against spyware and viruses. The program also protects against new threats, also known as zero-day malware. Read on to find out about the program's features, options and the performance of the software.
System Requirements and Installation (3 out of 5)
The standalone anti-virus program by F-Secure runs on all editions of Windows 7 and Vista. It can also be installed on Windows XP Home, Professional and Media Center editions. An Internet connection is required during installation because the program will try to download important product updates while it installs.
The installation is straightforward, providing options to install either the 30-day trial version or the full version when a subscription key is entered. There's no need to register the program with your email address if you're just trying out the software for one month. The installation wizard allows you to install the program using automatic or step-by-step installation.
During the installation process, F-Secure will connect to the Internet to download a huge number of program updates, even though the setup file is new and already packaged with 53.8 MB of installation files. The computer became slow during the download and installation of these updates. What is neat is that there's no need to restart the computer after the installation of the program and its updates. It will only restart the program components, including its tray icon. In my case, it restarted itself twice.
F-Secure used 207 MB of hard-disk space and added a tray icon, two startup items and four Windows services. Windows Defender, the built-in anti-spyware for Windows, detected changes in the Windows hosts file during the installation of F-Secure, but after checking the content of the hosts file, I did not find any modifications at all.
The anti-virus program by F-Secure successfully registered itself in Windows Security Center and did not disable the existing anti-spyware programs from Microsoft.
User Interface, Features and Options (4 out of 5)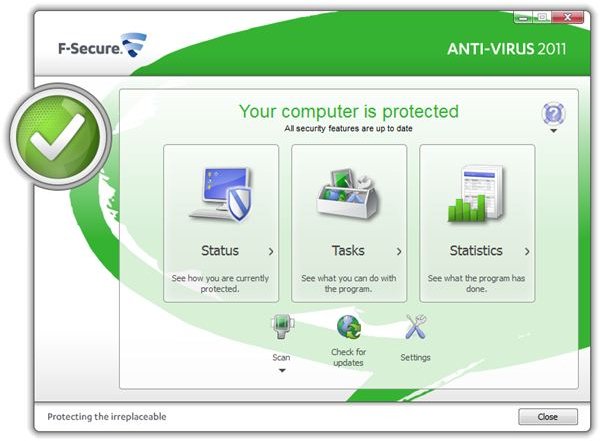 The graphical user interface of F-Secure is really neat and simple. The main user interface (UI) displays the status of the program which you can click to access the status, tasks and statistics options. People that do not like going through many settings to protect their computer will definitely enjoy the UI of F-Secure, because there are only a few settings and options to take care. Less tech-savvy computer users need this type of UI.
F-Secure provide the following features and options:
Real-time protection against malware using signature-based detection technology.
Scheduled and on-demand scanner.
Custom, full and quick scanners. F-Secure Anti-Virus 2011 also added an option to scan a file or folder using the context menu in Windows.
Deep Guard technology protection against new malware. This is also known as behavioral-based detection technology.
Online product and detection signature updates.
Quarantine and exclusion managers. Note that there is no option to manually exclude a process or file using the exclusion manager.
Allow or deny programs that were blocked by DeepGuard.
The Real-time Protection Network, which is an online service which provides rapid responses against Internet-based threats. This is also known as reputation service or cloud-based detection technology, which requires some information from the computer to be sent to F-Secure servers. Please note that F-Secure automatically opts-in their customers to the reputation service. You will need to manually uncheck the Real-time Protection Network via the program settings under the Privacy option, if you would rather not join this type of online service for privacy reasons.
Web browsing protection.
Performance (3 out of 5)
The malware scanner in F-Secure Anti-Virus is fast and will not cause any lag on the computer. A quick virus and spyware scanning of 4088 files finished in 1 minute and 48 seconds, while the full computer scan finished in one hour and 3 minutes.
I only noticed a problem whenever it was updating the software. The tray icon won't respond to a right-click command when it is busy installing product updates. This problem has occurred twice already, but the issue will disappear when the program has finished updating its components.
Web Browsing and Malware Protection (2 out of 5)
This review of F-Secure Anti-Virus 2011 isn't complete without checking how its browsing and malware protection will actually perform. Note that this will test the proactive detection capabilities of the antivirus program by F-Secure.
I visited a website that uses drive-by exploits, but the program failed to prevent a webpage that will trick the user into downloading and installing malicious software: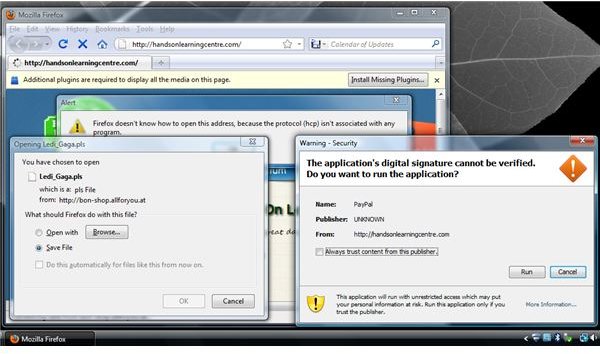 To give F-Secure another chance to prove that its zero-day malware protection is effective, I visited another website that uses a similar method of attack. It again failed to prevent the webpage from displaying: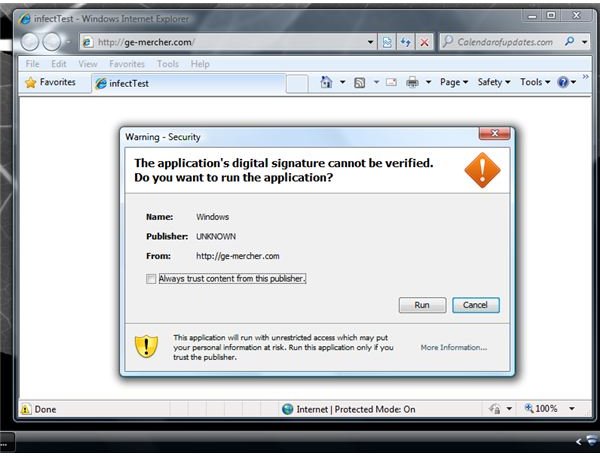 Note that even the built-in fraud and malware protection features in Internet Explorer and Firefox failed to block the malicious websites.
Like other anti-virus programs that sometimes perform quickly but cannot always detect malware, especially zero-day malware, F-Secure was able to detect and block the download of a rootkit, Mebroot: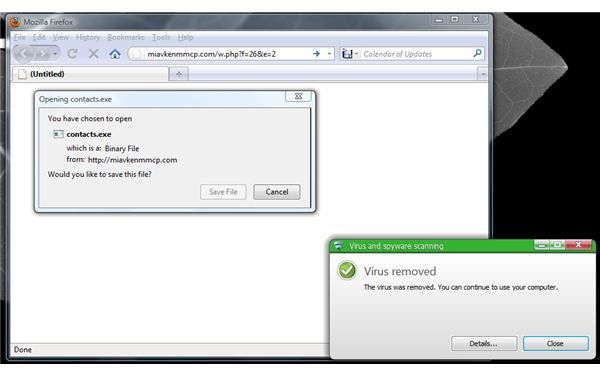 The Mebroot trojan that the above website used is only a variant and not zero-day malware, but F-Secure failed to identify it as an MBR rootkit or MBR trojan. F-Secure did succeed in determining that it's only a variant of known malware.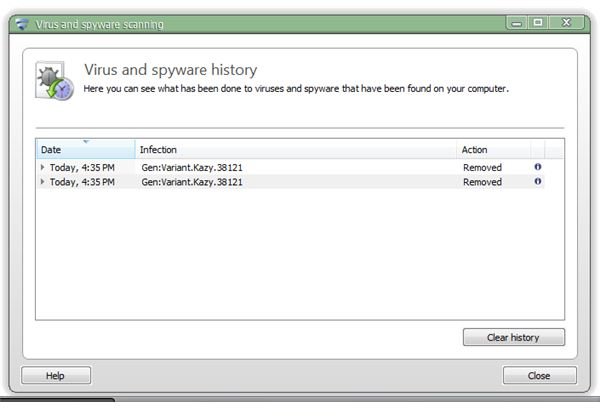 Price to Value (5 out of 5)
At $40 for 1 year of subscription for 3 computers, F-Secure Anti-Virus is a good deal. Kaspersky Anti-virus and Norton Anti-virus programs are sold in the same way, which means you have plenty of options when choosing which anti-virus program you want to buy.
The Final Verdict
Whether you're protecting a system or just your private information, using several detection technologies is highly recommended. F-Secure simply provides the protection that you need using traditional anti-virus scanning, in addition to cloud-based and behavioral-based detection technologies. F-Secure is highly recommended to less tech-savvy users who want simple to use anti-virus software. However, if you are looking for an anti-virus program that offers good proactive detection capabilities, shop for other solutions.
References