Free IE Browser Plug-in: Trend Micro Browser Guard 2011
Browser Security Add-on
Trend Micro offers a free Internet Explorer plug-in designed to detect and prevent malicious JavaScripts, web Trojans, browser exploits and other attacks while you browse the Internet. This program is similar to protection offered by McAfee Site Advisor and the built-in malware protection in Firefox, Internet Explorer and Opera browsers. Read on to find out if you should install Trend Micro Browser Guard 2011.
Installation and System Requirements (2 out of 5)
Browser Guard 2011 runs on 32-bit editions of Windows XP, Windows Vista and Windows 7 operating systems. It only supports Internet Explorer browser versions 8.0, 7.0 and 6.0. The installation of the browser plug-in is straightforward, except that the toolbar was not visible when I opened the browser. I found this odd since I installed it in a supported version of IE, which is version 8. To view the security add-on for IE8, I have to choose _TMBGBAR Toolbar_from the menu bar of Internet Explorer 8 manually
Note that I also tried installing the add-on in other computers that have versions 7 and 9 of IE because I want to reproduce the above issue. The program's toolbar shows up without any issue in both IE7 and IE9.
The installation of Browser Guard will use 10.5 MB of hard-disk space, which is a huge amount of disk space, especially if compared to McAfee Site Advisor Live. This program will not only install add-ons for IE, but will also add a program tray icon in the notification area (also known as systray) in Windows. There will be a startup program called Browser Guard User Interface with BGUI.exe as filename. You will notice the following add-ons for IE after it finished with the setup process:
Trend Micro Browser Helper Object with TMAMS.dll as the filename.
The Browser Guard toolbar itself with tmieg.dll as the filename.
.

Features, Options and Performance (2 out of 5)
The complete features offered for IE are as follows:
Protects against zero-day exploits and web Trojans
Detects buffer-overflow and heap-spray attacks
Protects against the execution of shell codes
Analyzes and protects against malicious JavaScript code
Enable or disable browser guard protection via its toolbar in Internet Explorer
Provides feedback to the Trend Micro Smart Protection Network
Supports online updates
The program tray icon provides the following handy commands:
Enable or disable browser guard protection
Display popup
Manually check for program updates
Visit discussion forum to interact with other Trend Micro customers or end-users
Trend Micro Browser Guard will use 8 MB of memory when IE is not running. When you start browsing the Internet, the memory usage of the program will spike higher (up to 14 MB). That is a lot of memory usage, compared to McAfee Site Advisor Lives' memory usage of only 3 MB.
Browsing Protection (1 out of 5)
To find out the merit of this add-on and the speed to detecting or preventing malicious attacks, I visited some websites known to contain malicious codes.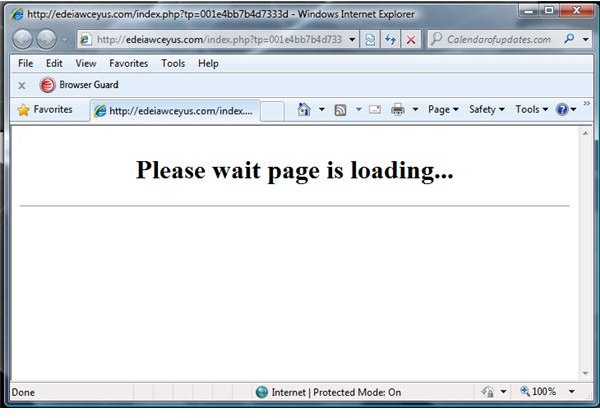 I
In the above screenshot, the attacker uses the Black Hole exploit kit, targeting Windows operating systems and applications installed on those systems. Trend Micro failed to prevent the browser from loading the malicious page and failed to detect the threat. Note that the Internet Explorer SmartScreen Filter is disabled when I visited the malicious webpage, but I decided to visit the webpage once again after enabling IE SmartScreen. Microsoft's browsing protections is fast to detect the zero-day attack as you can see in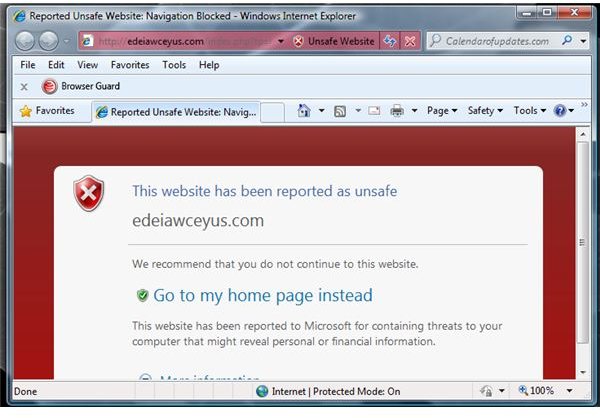 .
I decided to visit another webpage that also uses the Black Hole exploit kit to attack Windows and applications installed. Unfortunately, the browser add-on by Trend Micro failed once again to detect or prevent a similar zero-day attack.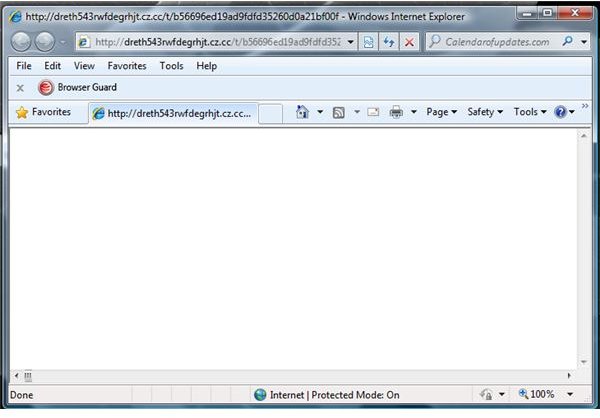 Next, I checked the protection by this add-on against another type of exploits –iFrame exploit– but it also failed to detect the zero-day exploit.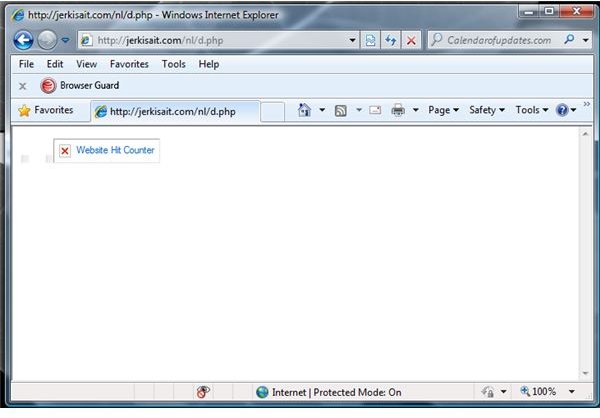 I also downloaded a Trojan downloader program using IE, but Trend Micro's add-on for IE failed to stop the download or the webpage distributing the malicious and unsafe file.
Price to Value (3 out of 5)
The program is free for personal use and there is no need to register the product. However, even if it is offered as free software, it is not worth using because it is lacking support to an alternative but widely used browser. It is quite odd that the developer of the browser security add-on has the program running in the background, but will not protect any browsers except IE.
Conclusion
Browser Guard is not a program to spend time installing for Internet Explorer or Windows OS. The browsing protection is not fast and definitely not good enough, particularly when compared to Smart Screen Filter in Internet Explorer. It is best to rely on protection provided by an antivirus program with web browsing defense, or the fraud or malware protection feature in IE, Opera or Firefox browsers, rather than using this free browser add-on by Trend Micro.
References