A Brief Review of the Family Safety Program Developed by AVG
Overview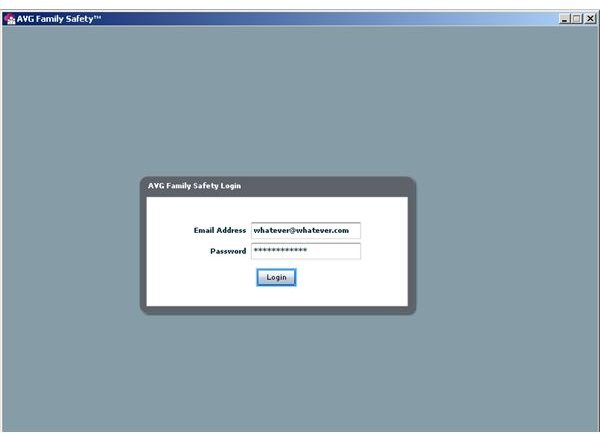 AVG is a well-known software development company having various computer security products over the years. Probably the most famous of them is the AVG anti-virus which some people consider to be the best free anti-virus software. But this company didn't stop at that. It also developed a family safety software, which is reviewed in this article.
The AVG family safety program is nowadays found for free or almost free since the developers don't sell it anymore. To use this program you'll need to register for an AVG account.
Performance (1 out of 5)
This software is supposed to protect unauthorized users (namely your youngsters) from accessing potentially dangerous websites. However, for this to work, you need to access the program's control center. This is accomplished (supposedly) by creating an account with AVG and using that to access the program's core. If you don't have an account with AVG you can theoretically create one (for free) by clicking on the relevant button on the welcoming screen. This button does not work as it points to a URL that gives an error. So much for user-friendliness and tech support. However, we are examining the program's performance here, which is equally bad.
If you manage to create an AVG account (you'll need to be a very persistent user to achieve that, since it requires some internet research), you might think that you are finally eligible to use this program. However, it's not that simple. Having created an AVG account you receive a confirmation email that allows you to activate it. If you haven't lost patience yet, you proceed with this and after a while you have an active AVG account, all that prior to even the most basic contact with the program. The AVG developers want only the few special ones who are able to figure all this out by themselves, to access their precious piece of software.
However, even with an active AVG account the program doesn't work. This could be due to the website's malfunction, failure of security protocols attached to this product, or any other reason. You can keep trying to log in the program's control center without any progress. Needless to say that the program will not function properly before you manage that.
Yet, this is only the tip of the iceberg. The security layer that this program integrates with your system is easily hacked, even by a kid nowadays. Rather than trying to figure out his/her parents' password to gain access to the program's controls, a child would probably go for the most obvious solution: get the program out of the way. And guess what? There are plenty of ways to sabotage it, if you are a bit creative. So, after the program is dismantled, a computer restart will give you full access to the internet. Probably many 12-year-olds would be able to figure that out, even without any hacking experience.
Ease of Use (2 out of 5)
As it requires a lot of computer expertise to set up and use, with no support whatsoever given by the developers, AVG Family Safety is not the easiest to use software. Perhaps if the product was not left on its own fate and if it worked properly, things would be different. However, it doesn't meet even the basic requirements of user-friendliness, something that is more or less essential nowadays.
Graphical User Interface (GUI) (2 out of 5)
The design of this program was not thoroughly evaluated due to its limited functionality. However, from the screens and menus seen, it was evident that its graphical user interface is quite inadequate. There are no explanations of the various functions, no tips, not even some examples. A user who is not experienced with older types of programs (where the GUI was limited) will probably find is quite difficult to use this program (if s/he manages to make it work).
Verdict
With the program failing to meet even the most basic evaluation criteria, there is not much point in continuing with the review. You probably don't want to know about its simplistic functionality or its inadequate design. This program is a real-life paradox, requiring an advanced user to set it up and a rookie to dismantle. It makes you think whether is qualifies as a security program at all. Overall, it is probably no surprise that it is now available for free. So, if you are interested in getting a real security program to keep your children safe from undesirable websites, you might want to invest on some other piece of software whose developers have some self-respect.
References
Author's personal experience.
AVG.com