Free Sign and Encrypt Digital Signature Providers to Use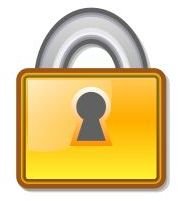 Secure Email Certificate
When sending e-mail message that is not encrypted or digitally signed, the message can be viewed, modified or intercepted. It's like sending a postcard to a friend where the message is visible to anyone that is holding the postcard before it reaches the recipient. Privacy-conscious users know that there is a method of preventing anyone from trying to intercept, modify or view e-mail messages they want to send, and that is by using a secure e-mail certificate.
If you think that you also need to use a secure email certificate, below you will find some providers of free and secure e-mail certificates to consider.
StartSSL Free and Comodo
StartCom and Comodo are two of the top providers of secure e-mail certificates that are free for personal use. A StartSSL Free (Class 1) certificate is easy to install and use. You only have to visit https://www.startssl.com to sign-up for free account and begin using StartSSL certificate control panel to view or modify the settings. You first install the certificate in your web-browser, then export the certificate, including the private key from browser, and then import to your e-mail program so you can start sending secure e-mail messages.
The same method should be done when using Comodo SecureEmail or Comodo Secure E-Mail Certificates that are free for personal use. Comodo supports Microsoft Outlook, Outlook Express, Mozilla Thunderbird, Apple Mail, or other S/MIME compliant software.
More Free Sign and Encrypt Digital Signature Providers
Other free sign and encrypt digital signature providers are from Aloaha Software, TC TrustCenter, WISeKey, ipsCA, CAcert, and GnuPG.
Others have asked if they really need to be using secure e-mail certificates, or what is the difference between digital signature versus encryption. Check the articles below for more information:
Image credit: https://commons.wikimedia.org/wiki/File:Password.svg By David Vignoni [LGPL (www.gnu.org/licenses/lgpl.html)], via Wikimedia Commons