Roundup of Secure Password Storage Software Reviews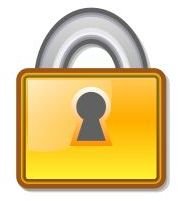 Password Managers
A password is an important piece of information that people should keep private and secure. It is not recommended to use a single password for all types of accounts, especially if the account is for online banking or for e-mail addresses associated with any financial institution or health information. The more web-based accounts we have, your passwords should be kept secure, private, and unique. To prevent a forgotten password and inconvenience of noting the passwords in notepads or sticky notes, people are now using password managers.
With the help of a password manager application, we'll only remember one password and that will be a master password for accessing or managing any number of passwords. We can also have the passwords handy at any time we need it, using any computer.
For this article, we've brought together a small collection of secure password storage software reviews and comparisons in order to give you the best of the best password management applications for Windows, Mac, Linux and smart phone devices.
The Best Password Manager Software
KeePass – Two editions of KeePass Password Safe await you and they are both free. Version 1.xx is standalone which means no installation is required. Version 2.xx offers more features and requires Microsoft .NET Framework or Mono in Windows, Mac and Linux operating systems. Some of the neat features in the latter version include a shared database (for multi-user) and synchronization. Both edition uses SHA-256 password hash, but version 1 provides Rijndael and Twofish encryptions because version 2 only uses Rijndael. There are unofficial releases of KeePass that will work in many smart phones. It is also available as a browser add-on for Internet Explorer, Firefox, Chrome where you can use the Ctrl+Alt+A keys as an auto-login feature using any browser.
LastPass – This password manager features the same options as KeePass. It's free to use, but it costs a dollar a month to enjoy LastPass if you would like the premium edition that works on smart phones such as BlackBerry, iPhone, Windows Mobile, Android, Symbian S60 and Firefox Mobile. LastPass premium does not display advertisements. The program runs in most browsers using its universal installer. Opera and Safari users may also download a separate installer of LastPass, as browser extension. The program runs on Windows, Mac, Linux and mobile phones.
RoboForm – Another good secure password storage software reviewed here is RoboForm. The free edition of RoboForm is quite limited. You got to have Pro edition before you can enjoy a fully-functional password manager application. Some of the limitations in this free edition is only having up to 10 numbers of logins and two identities. RoboForm2Go, RoboForm Online, RoboForm for Android and iPhone, RoboForm for Chrome and Firefox is also available.
Mediocre Password Storage Applications
Other secure password applications that were reviewed are the Norton Confidential feature in Norton 360 and Norton Internet Security suite, Password Manager XP, and CyberScrub KeyChain. Most of these password managers were not only reviewed but compared, as well:
Final Words
If you are not on the go and only use a computer to auto-login, take advantage of the free password manager that is already built into most browsers. You can import or store the password database in a secure and safe place as your backup. Example: Opera browsers can simply copy wand.dat from the Program Data or Application Data folders of the user account. Just make sure that you have the master password before copying it to a backup location (e.g. online storage, removable drives or another partition). And if you want to check the strength of a password, check out this article on strong passwords.
Image credit: https://commons.wikimedia.org/wiki/File:Password.svg By David Vignoni [LGPL (www.gnu.org/licenses/lgpl.html)], via Wikimedia Commons.