Is Online Shopping Safe? Tips for Safe Shopping on the Internet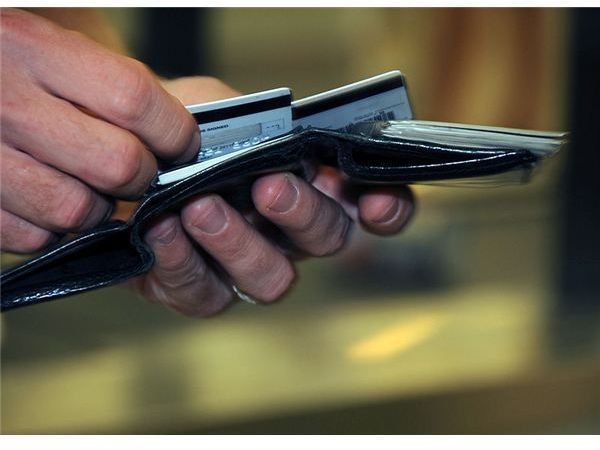 Holiday Shopping and Crime
Holiday shopping online gets bigger every year thanks to how easy it is to do price comparisons from your computer. I love being able to go to sites like Amazon.com and find exactly what I want as well as read reviews of the items I may buy as gifts or for myself.
Unfortunately, the holidays always bring out a certain criminal element. Police will tell you that the month of December always results in a spike in home burglaries, purse snatchings, car break-ins, parking lot robberies and so on. Likewise, online criminals and con artists are constantly at work to try and take advantage of all the people shopping online. Any time you have a lot of money changing hands, there will be unscrupulous individuals out there trying to get some for themselves. This leaves the big question of just how safe is online shopping?
Only Order from Trusted Sites
One of the best holiday tips for shopping online that anyone can give is to only order from trusted sites. This means only buy from retailers with whom you are familiar. It is very easy for someone to throw together an online store and claim to have all types of merchandise at various prices. These sort of fake sites are designed to trick people into handing over credit card numbers and other information by offering deals too good to be true. For example, if you see a site offering a brand new Apple iPad for $100, then you ought to know it is a scam.
Sites like Shopping.com and Epinions.com are great resources for both locating good prices as well as finding out information about the retailers. I have personally seen a lot of information about con artists running digital camera sales sites where they advertise really low prices, then try to force the buyer into getting a bunch of expensive accessories they don't want. This is why you have to be careful where you shop and find out as much as you can about any unfamiliar retailers before you go typing in your credit card number just because you think you've found a good deal. Also be sure to check out the BBB (Better Business Bureau) for any information on the seller.
When you get to the screen where you put in your credit card information, make sure the site address begins with https and not just http. The https indicate a secure connection which is designed to prevent hackers from capturing the information you transmit over the web. Any site trying to capture credit card information without https is either asking for trouble or running a scam themselves.
For more information, be sure to read this article on https vulnerability with some tips on how to protect yourself better online.
(Photo credit: WikiMedia Commons)
Avoid Retailer Spam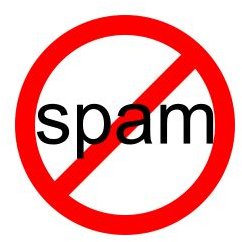 Before you go shopping online, one thing you should do is open an alternate email account aside from your personal account. You can go to a free email site like Gmail (Google Mail) or Microsoft's Hotmail and register a free email account. Once you have that account opened and active, you should use it as a contact reference when ordering online. The reason for this is that most online retailers think that once you've ordered from them, they have the right to bombard your mailbox with daily emails about deals and special offers. Some retailers also sell their customer info to marketing firms and this results in more spam and junk mail.
By setting up that alternate email address, you are basically creating a dumping grounds for spam without having to deal with it on your own personal account. Make sure you use a different password than what you use on your main email account, just to be safe. Furthermore, if you order from a website that requires you to create an account before you order, be sure to use a different password there than what you use on the email address. I know it can be frustrating to juggle so many different passwords, but it helps to create extra layers of security that will help to deter anyone from trying to break into your account.
(Image credit: WikiMedia Commons)
Staying Safe
So long as you stick to trusted sites and don't fall for any deals that seem too good to be true, holiday shopping online can be just as safe as in a store. In fact, online shopping can be safer than using your card in a store. People have fears about their credit card number being stolen online, yet they hand the same credit card number to a waiter who disappears into the back of the restaurant to ring up their order. What's stopping that waiter from writing down your number and information? In recent news in my own hometown, there was a bartender who did just that with a card number he stole from one of his customers.
Furthermore, don't be one of those sticklers who still writes checks for their purchases. Most checks still contain a wealth of personal information, including your bank account number printed right along the bottom. They also take extra time to clear, and that only gives criminals more time to tap into your account, or at least try to. Anyone who has seen the movie Catch Me If You Can will learn how easy it is to duplicate checks. I used to work in the fraud detection department of a large bank and it was a fairly regular thing to have tampered checks come through our office.
If you do a lot of shopping online, it also helps to stay on top of your accounts by utilizing online banking to track your purchases. You should log in at least once a day to make sure no mysterious charges pop up on your account. If you see something that shouldn't be there, call your bank immediately and have them look into the matter. It is often recommended that you only use credits cards online instead of debit cards. That way you are not opening up your bank account in case your card number is compromised.
For more information, be sure to check out this great article on online shopping security.