Getting the Most out of Norton Symantec Customer Support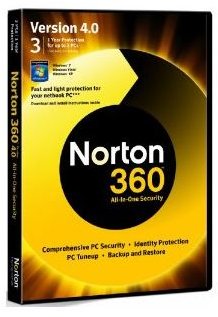 Make the Most of Online and Telephone Support
For many computer users, customer support is a byword for disinterested phone agents dealing with your issue by reading from a prepared list of questions and suggestions in parrot fashion. This approach can be frustrating and disheartening, but it should be remembered that not all support lines are the same.
One way to get an advantage and talk via phone, email or web chat with an operative who knows how to resolve issues such as yours is to approach the matter methodically.
This means rather than picking up the phone and blurting out what you think the problem is you spend a bit of time defining the issue. This is true for any support line, and particularly true for Symantec's Norton customer support, where the operatives deal with many software and virus related issues every day.
Contacting Symantec's Norton Customer Support
For home users or those using a single device with a Norton product installed, the company offers a superb support page at www.symantec.com/norton/support. Using the link to Norton Product Support you can check various types of support-related information, such as order information and error messages.
Here you will also find a Contact Us link, which will give you three options:
Chat – a 24 hour, 7 day live chat support is available.
Phone – this will give you a link for a phone number you can use; again support via this method is 24/7
Email – solutions can be delivered directly to your email inbox.
An estimated response/wait time is also displayed so that you can make the right choice concerning how you will contact the support specialists.
What to Do Before Contacting Symantec Norton Customer Support
Before you decide to call the Norton support team, you should make sure you have given the online support database a good read, using the search function to use the "Ask N" system and reading through the Top Tech Issues and Error Messages. These tools are all available via the support page.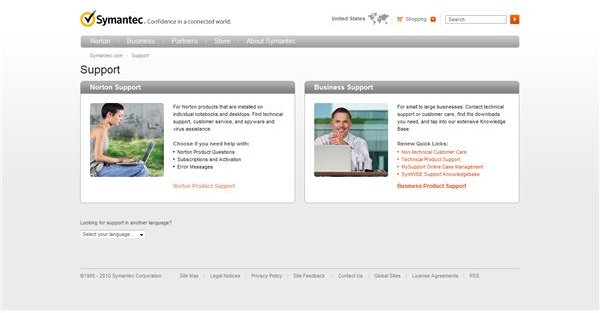 There are certain things that will be useful to the support agent before you contact them. If you suspect you have a particular issue that might not require any of these details, the live chat support operatives will be able to tell you what information they do need; you can either give them this information, send it via email with an overview of your issue, or keep hold of it for the person you speak to on the telephone.
When contacting Symantec Norton Customer Support, make sure you have:
Your processor type, RAM and hard disk drive size, or PC model if appropriate
The version of the operating system you are using
Which Symantec Norton product you have installed or purchased
An outline of the problem you are experiencing
A description of the steps you have taken so far to resolve the problem.
With these details, the support team at Norton should be able to resolve your issue. Remember to be courteous and polite to the support agents as providing remote support can be very difficult.