Rounding Up Malwarebytes Reviews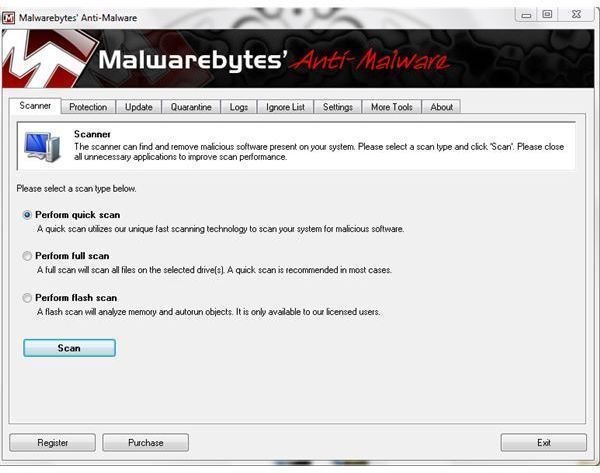 Malware Protection from Malwarebytes
There is a barely a PC on the planet that hasn't at some point or another been infected with some form of malicious software, be it spyware, a package installed via a Trojan, a worm or just a good old fashioned virus. Many software developers release software to assist with removal of such malware, including Malwarebytes, whose range of software includes Malwarebytes' Anti-Malware, FileASSASSIN, RegASSASSIN and StartUpLite.
Malwarebytes reviews are plentiful on Bright Hub, offering a variety of insights and opinions into the success (or otherwise) of these tools.
Malwarebytes Reviews
The Anti-Malware utility from Malwarebytes is particularly admired by users trying to rid their PCs of malicious software, and over the months there have been several releases, each with pretty much the same list of key features.
Our top-rated review of Malwarebytes Anti-Malware – also known as MBAM – made light of the fact that this tool comes in both free and professional versions, with the latter offering scheduled scans and other features best used by "high risk" users.
The success of MBAM has resulted in several other anti-malware tools coming onto the horizon, however, attempting to position themselves as alternatives or even successors to Malwarebytes' Anti-Malware utility.
Malwarebytes Comparisons
Other utilities that offer similar features as MBAM include A-Squared Free, a tool that Bright Hub reviewer Donna Buenaventura discovered was better at detecting threats, but as adept at removing them.
Also available is CounterSpy, an aptly-named utility that is also proved to be superior to Malwarebytes' Anti-Malware in both performance and removal of threats. This malware removal scanner is also cheaper than MBAM's professional option, making it a great alternative option for anyone interested in having the optimum anti-malware and –spyware solution installed.
Do bear in mind, however, that research for comparison articles are generally performed on a single PC – you might wish to compare other reviews on these tools in order to make a fully informed decision as hardware and software setups can differ wildly between Windows PC's.
Malwarebytes Guides
There are also a fair few guides on using Malwarebytes Anti-Malware successfully, and those that deal with updating the software should be your first stop for help.
After all, if it isn't updated, how can any anti-malware tool know what the most recent threats are and how to deal with them? Updates like this are usually in the form of "definitions", files that outline to the software how to detect and identify threats, as well as how to dispose of them. While updates should occur automatically, any problems with this procedure will necessitate a manual update.
If malware is already present on your system, it is possible that it will prevent Malwarebytes software from installing. In this situation, you might want to consider the suggestions in our installation guide.
Finally, you have never tried Malwarebytes Anti-Malware, you can download a free version from www.malwarebytes.org.
(Image by author)